Fairtrade International recently announced a new partnership with Satelligence to scale up satellite monitoring of forested areas and farms to all certified cocoa and coffee producer organisations globally.
This initiative aims to connect Fairtrade cooperatives with data on their members' farms and their deforestation risks, so the cooperatives can then share this data with their commercial partners and better manage forest landscapes.
The Fairtrade-Satelligence partnership and expansion plan will also support producer organisations, who currently represent more than one million coffee and cocoa farmers cultivating 2.5 million hectares according to Fairtrade, to meet European Union Deforestation Regulation requirements.
"This partnership focuses on an increasingly important area of trade: access to risk management data, which defines what cocoa and coffee can enter the EU market," explained Jon Walker, Senior Advisor for Cocoa at Fairtrade International. "Whoever has the data has the key to market access.
"Many large buyers have their own monitoring systems that cover the cooperatives they buy from, but they don't necessarily share what they see with the cooperatives themselves. Inequalities in trading relationships will only widen if producer organisations are reliant on their trade partners for access to these important data. This partnership enables producer organisations and their smallholder members to have access to the data and act on risks identified."
Producer organisations are key partners in gathering this kind of information as well as contributing to risk assessments and mitigation and prevention efforts.
Equipping cooperatives with data about the farms where cocoa and coffee is produced can enable them to make informed business decisions and offer value to their trade partners.
Building on a set of cocoa cooperatives that tested geolocation and monitoring functionality in Côte d'Ivoire and Ghana last year, the new three-year partnership aims to include all Fairtrade certified cocoa and coffee producer organisations by 2025.
"Our collective goal is that farmers have the data they need to move forward in a changing regulatory environment, which ultimately contributes to their sustainability as businesses and communities," said Arisbe Mendoza, Director of Global Impact for Fairtrade International. "The partnership provides a proven satellite monitoring system combined with technical support from Fairtrade to interpret and manage the data on an ongoing basis. This is an important step in our journey to bring more transparency to supply chains."
Producer organisations provide geolocation data for each of their members' farm plots. Satelligence's platform verifies this geolocation data to ensure data quality. Second, the system detects any deforestation activity within members' boundaries, and whether or not farms are located in protected areas. It also flags deforestation near the farm, an important piece of information that contributes to cooperatives' risk assessments. Finally, the system generates reports that cooperatives can use themselves, and provide to their customers or potential customers.
"We strive for a more inclusive and sustainable future by giving smallholders the most advanced tools to empower and encourage them," concluded Niels Wielaard, CEO at Satelligence. "We are proud to partner with Fairtrade, making sure we help prevent further marginalisation of farmers by unlocking access to markets with proof that their goods are deforestation-free. Many companies are still unprepared for EUDR, but Fairtrade cooperatives will be ahead of the curve. It is a big task but it can be done. We hope the world will invest more in smallholders, in particular in supporting those doing the right thing in vulnerable, high deforestation-risk regions."
The EUDR which was passed earlier this year, requires companies sellling products such as cocoa, coffee and rubber in the EU to verify that these products have not caused deforestation and forest degradation.
Being unable to provide this information and losing access to core markets, such as the European Union, would be devastating to smallholder coffee and cocoa farmers who mostly rely on these products for their livelihoods. If the economic realities of smallholder farmers are not taken into account, the legislation could lead to unintended consequences, such as a rise in illegal land use by farmers forced to find other sources of income – which could undermine the driving goal between the regulation, Fairtrade warned.
Stay up-to-date on the latest industry news and exclusives in our magazine.
Never miss a story… Follow us on: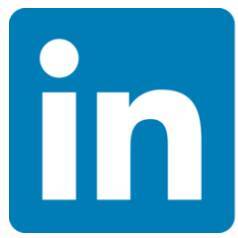 International Confectionery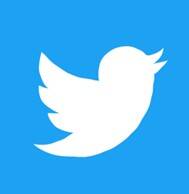 @InConfectionery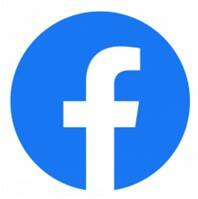 @InConfectionery
Media contact
Caitlin Gittins
Editor, International Confectionery
Tel: +44 (0) 1622 823 920
Email: editor@in-confectionery.com