WALTERWERK and Bühler give further insight into different elements of wafer baking and how digital automation and flexible solutions take precedence in this field.
The wafer industry is a fast-paced sector which looks to innovate according to consumer demands and market changes. For example, WALTER machines are used for the fully automated manufacture of sweet wafers, ice cream wafers, snack wafers, wafer rolls, wafer cups and Monaka wafers. They offer a selection of over 50 different oven variations together with the matching components depending on the product and customer wishes.
The JUPITER series has offered high-quality wafer baking machines for over 60 years. In over 80 countries, they say customers appreciate JUPITER machines for their quality, reliability and durability. The WALTER JUPITER wafer baking machines are made for the manufacturing of rolled sugar cones, oblates, wafer rolls, wafer bowls, wafer sheets and snack wafers. Depending on the size of the desired wafer product the JUPITER A and JUPITER C series offer a wide range of production capacities.
The JUPITER A series is designed for small and medium capacities from 3,000 rolled sugar cones up to 10,000 cones per hour. Their high-performance machines JUPITER C are available to meet higher demands with capacities up to around 20,000 wafers per hour. The JUPITER wafer baking machines for sweet wafers consist of ovens, winding machines, cooling towers or cooling belts and counting and stacking devices. The wafer sheets are baked in the oven, after which they are taken out and, while still warm, given their final shape by winding, rolling or deep drawing them. They are then cooled by ambient air and stacked for further processing. Packaging can be integrated into the line processes if the wafers are manufactured for industrial ice cream. This involves placing the wafers inside special paper sleeves − hygienic protection for handling the wafer.
The well-proven modular principle of the WALTER wafer baking equipment allows customers to choose the subsequent downstream equipment individually according to their preferences and available space on site. Whether online or reverse, cooling tower or cooling belt – the machines meet the customer's needs. All plants can be delivered as mirrored versions. Components like metal detectors or sleeving units can be integrated into the machine's layout. The JUPITER plants offer a wide range of different baking plate sizes and oven lengths. This combination allows an optimised output. All wafer baking machines are manufactured for a 24 hour operation and are flexible in their configuration.
For a long machine lifetime
The high temperatures and high speed inside the oven demand the application of the best materials. The WALTER R&D department attaches great importance to the testing of the used materials and collaborates with universities and research facilities. Special hardened, premium-quality components make the machines robust and durable.
In areas, which are particularly stressed, all mounted elements are easy to access and replace. The menu navigation system and self-explanatory icons allow for a smooth production process, and control mechanisms in the machine inform the operator of maintenance intervals. This ensures the longevity of the machine and minimises production losses.
In continuous exchange with their customers they develop their safety concept of the plants further. Smart solutions ensure safe handling of all baking machines including the high speed ovens. Very good accessibility to the oven and to all components is always kept. Doors are at all oven sides and allow best access for maintenance and cleaning. Various setting options allow changing the wafer characteristics during the production process.

The machine design meets the highest standards of a hygienic production process. Closed surfaces and clear lines keep cleaning requirements to a minimum. The new look has already been awarded the Red Dot Design Award. The reliability of the WALTER wafer baking machines is shown in the various JUPITER machines that have been in operation in the market for over 30 years.
Ms. Judith Knaust, sales team at WALTERWERK says: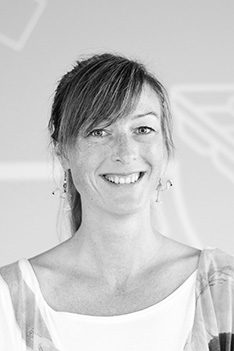 "The wafer producers are always keen on innovative products – either in new wafer products or in variations of existing products. Especially appealing is when existing production lines can be used (with small modifications) so that the investment is not high. In order to meet this requirement WALTER implemented a modular system allowing a quick exchange of specific line components. Multiple-colour wafers are one example for a variation of existing equipment. These wafers can be produced by dosing different coloured batter onto the baking plates. The rest of the baking process remains the same. Due to the flexibility of the JUPITER plants WALTER can offer such equipment and the customer can easily switch between one and multiple colour cone production.
Whether there is an economic crisis or pandemic – people are always eating. And people are giving themselves treats like confectionery during hard times.
The machines are getting more automated, lower in maintenance, easier in operation and everything is getting more digital. At WALTER for example the main focus this year was on a range of digital services. The new WALTER Smart Services App with voice translation and other features has already proved its worth. Due to the travel ban, machine installations could not be carried out on site, but with the help of the new app and very dedicated staff both at WALTER and the customers, we managed to successfully install machines remotely, a feat which no one would have attempted just a year ago. In addition we also offer solutions for data collection like an OEE (Overall Equipment Effectiveness) analysis and an OPC UA interface for improved and digitalised overview of the effectiveness of the machinery, helping managers optimise their production.
An existing sugar cone product, which traditionally is from Spain, is now interesting to other countries as well: The folded wafer, also called Spanish cones. The wafer is made out of a large, thin wafer sheet with a folded top. The wafer has a premium bite and a beautiful shape, which has made it interesting for customers worldwide. These characteristics have, however, made high-speed production unachievable in the past, but WALTER has now broken this barrier with their new 5,000 c/h production line. Let's see how this sugar cone will spread around the world."
Franz Haas SWAKT ovens are premium baking ovens for the large-scale industrial production of flat and hollow wafers, designed to achieve highest wafer sheet quality standards. 
The key benefits are high output and flexibility – the throughput of Franz Haas SWAKT lines ranges from 200 to 1200 kg per hour. The ovens are available with 32 to 128 self-supporting baking plate pairs. Thanks to the modular oven frame, they can be expanded at a later stage.

Another key benefit is an efficient heating system designed for high-quality wafers – the adjustable burners optimise heat distribution in the baking chamber. This helps achieve a uniform wafer sheet colour and even moisture distribution. 
It is also built for minimum downtime. The oven is built to withstand heat and compensate thermal expansion during operation. This reduces downtimes caused by servicing. Easy access maintenance is possible in the oven rear and on the sides.
Designed for high output at high quality standards – at the oven forehead, the baking plate pairs open and wafer batter is applied onto the lower plates. Subsequently, the baking plates close and are pulled into the baking zone. The water in the batter vaporises and the wafer sheets are handed over to the next processing machine. 
DI Günter Muhr, Head of BU Wafer, Bühler AG says: 
"Innovations for a better world" isn't only our worldwide vision at Bühler, but it is our daily guidance in doing business. We work continuously to address the fast-changing customer needs and demands. The faster our customers can react to the market demands, the easier they can build their competitive edge.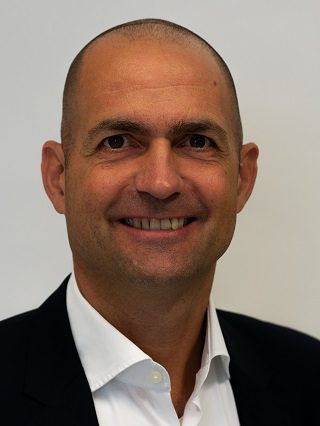 How do we do that? We offer the right solutions. Our technologies and lines are flexible, adjustments can be done easily and smoothly. Therefore, our customers can quickly react to new market needs and trends, such as new product shapes, tastes, and healthy and sustainable ingredients.
We integrate sustainability everywhere, in our solutions, and throughout our value chains. For example, our Franz Haas SWAKT-Eco wafer baking oven is designed to reduce gas consumption and production costs by up to 30% and noxious emissions by 90% thanks to innovative burners and isolation of the baking zone.
We invest in Research and Development (R&D). Recipe development — finding the right, healthy and sustainable ingredients, for example — is becoming more and more relevant. Bühler wafer technologists transform together with our customers their ideas into the right product. 
Wafer products are well-liked, even during the turbulent times of coronavirus, we see that the market demand is constant, nevertheless the market settings are quite difficult for our customers (gifts, duty-free). Consumers' awareness for high quality, durable products keeps increasing, and this isn't different for the wafer product segment. Also the demand for new end products like savory snacks or degradable/even edible packaging has been increasing. 
To make processes more seamless for our customers, innovations in digital technologies are even more relevant than ever which support customers' and our business resilience by enabling physical assets to consistently deliver highest performance. Smart integrated lines and remote services are just two of our digital innovations which should be mentioned." 
Investment in key topics is an excellent way to keep pushing the sector forward and Bühler offers various courses in Wafer Baking Technology which will be customised to suit individual needs. The training concentrates on the wafer itself, and in-depth discussion of baking parameters is possible. Moisture migration, conditioning parameters, cream technology and properties of enrobed wafer products can be reviewed. Practical experience in the lab complements the theoretical training. State-of-the-art analysis methods such as a texture analyser, a moisture meter and a stereo microscope will be used.