International Confectionery talks with Peter Rinsch, Owner of Rinsch GmbH, where we look back on the inception of the business and how one newcomer reinvented the chocolate production process.

Could you tell us about the background of Rinsch and its mission statement?
In my 20s I had rented a shed on a farm and set up a workshop to rebuild an old Volkswagen Bus for a tour around the world. This plan never materialised because I started to do work for other people and set up my business. Initially I was doing all kinds of metal work until one day a good friend's father asked me to equip his new chocolate manufacturing plant. That's nearly 20 years ago and since that time I have continued to develop and build machines for the chocolate industry.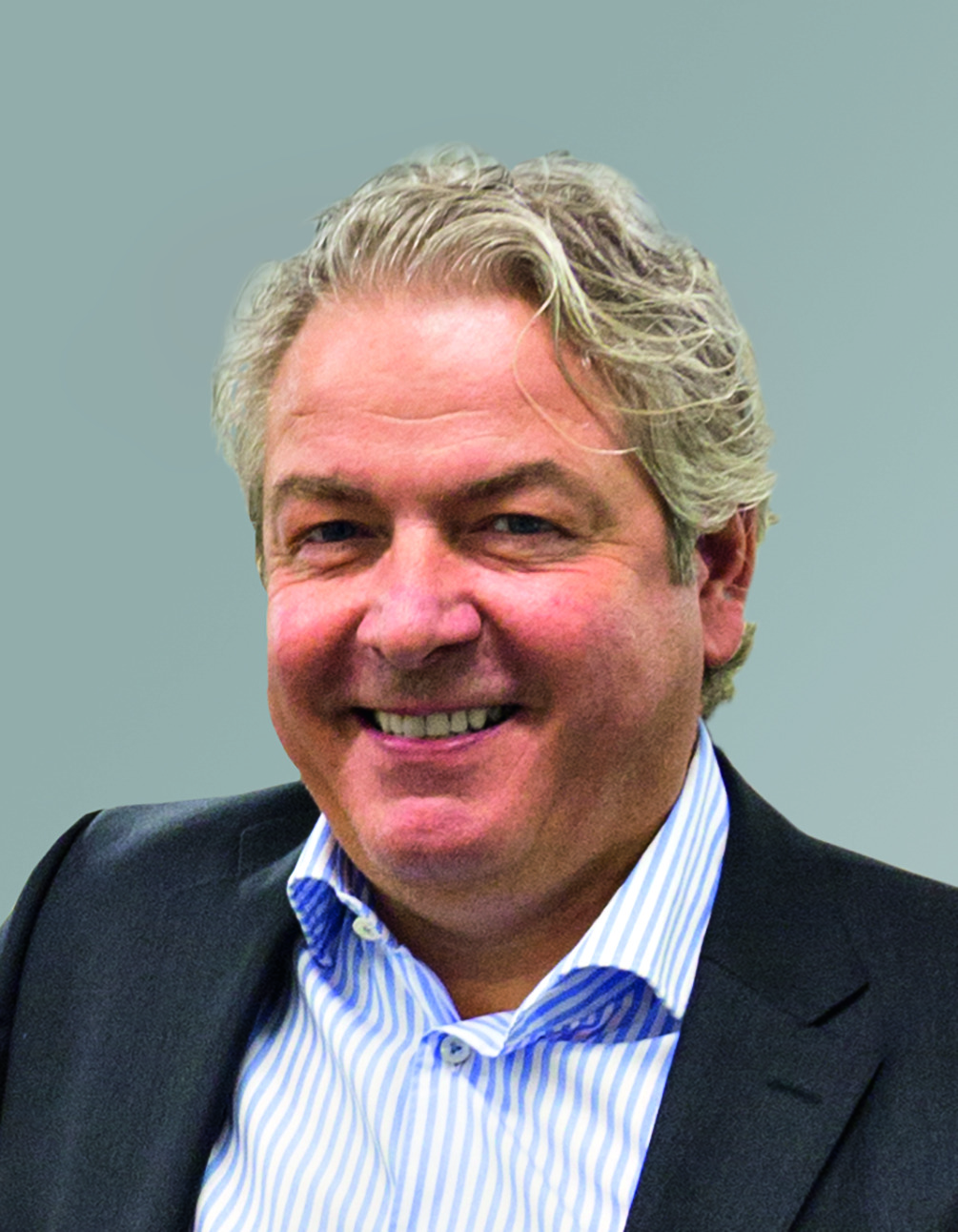 I will never forget my first iba, where I had planned to share a stand with some other companies but in the end they all pulled out and left was only a big area with a red carpet, one chocolate tank and I. At that point I didn't even have an email address but I got lots of contacts during the fair and the few visitors I had contacted after the fair by phone all became customers. Now we have extended our customer base to build user-friendly, affordable and high quality chocolate equipment for the confectionery industry around the world. 
How does Rinsch set itself apart from its competition?
Our equipment is designed and built in Germany and is based on the following four pillars: durability, high quality, hygienic design and user-friendliness. Even though I am not building the machines myself anymore I still have an eye on everything and I am very much involved in the day to day running of the business. My experience and knowledge paired with the constant contact with our customers is reflected in our products and is our strength. I am not just interested in making the machines look nice but they also have to be of value to the operators and make their lives easier. 
How does the Mobile Mass Container work – what benefits has it given your customers?
The Mobile Mass Container is an all-rounder and covers every eventuality on the way to the perfect chocolate product. The first point to mention is its mobility. As a plug and play unit it can be used everywhere in the factory as long as you have a power supply. This gives customers the flexibility to move semi-finished, work in progress components of the final product around the manufacturing area and get them to the next process stage. Based on the different features, the Mobile Mass Container has multiple applications at different stages of the production process. It can be used to transfer and pump fillings into the depositing hopper, mix inclusions, colours or flavourings into tempered chocolate, cool masses, melt pellets or blocks. Basically it can be used for everything liquid or solid to liquid. In recent years the Mobile Mass Container has also become very popular for reworking products back into the production process. Given that the Mobile Mass Container can easily be moved into washing areas and cleaned thoroughly, it has become a unit for many different applications for a lot of our customers. Considering the multiple applications it is used by smaller companies and bigger multinationals alike. 
"Our equipment is designed and built in Germany and is based on the following four pillars: durability, high quality, hygienic design and user-friendliness"
I think the biggest benefit it gives to our customers is its mobility, flexibility and the range of options we have to customise the machine to specific needs. Some of the amendments can even be done at a later stage if the requirements change over time. Others, like stirrers can easily be changed by the customer for different applications. That means the wheels of the Mobile Mass Container never stand still because there is always an application that is useful even if the customers weren't aware of it at the time of purchase. 
Could you tell us about the mobile mass unit, and how important the celebration of its anniversary is?
In the early days of building machines for the chocolate industry I always felt there was a missing link in the production process between the primary processes and the actual manufacturing of the final chocolates, sweets or bars. The idea going around my head was something robust to give you an easy semi automatic way to move fillings from one place in the factory to another or directly into a depositing hopper. This led to the development of the Mobile Mass Container as a mobile, heatable, all in one plug and play unit including a product pump.
After its initial launch nobody wanted to be the first one to buy the Mobile Mass Container, it took two years until a renowned chocolatier took a chance on it. He decided to give this newcomer in the field of chocolate equipment a chance with his innovation, and placed the first order. We have been doing business together ever since and I am always welcome to drop in for a cup of coffee and have a chat when I am in his area. In the last 15 years the Mobile Mass Container has established itself as a very strong product within our portfolio with lots of further potential but the big celebration will have to wait until we can have a party again. 
How important is it to innovate in your field?
I think it is always important to have an innovative mind-set and work continuously on improvements and incorporate new features and developments in the industry in your products. We are permanently in motion and on the lookout for new things because I think it is important that you never stand still, but this doesn't mean that the wheel has to be reinvented every day. 
With the changes to physical events this year and the last considering COVID-19, how is Rinsch communicating with old and new customers in a safe and secure way?
Besides phone calls and emails, like for everybody else virtual meetings have become the new standard way of communication in the last year. Even so it is not the same as meeting customers face to face but we have learned to come to terms with it. I guess what we are really missing without the trade fairs is the regular contact and catch-up with the entire industry in addition to project specific interactions. We look forward to having proper personal interactions with our customers again. 
"there is the continuous demand to reduce waste and resources which keeps the topic of rework on the agenda"
Did coronavirus impact the business? What plans have you put in place to protect the business in 2021?
At the beginning we had some challenges with planned work on site being deferred to some undefined point in the future, which made planning the work for our employees very hard. In spring I had to keep them busy and in the summer when things got better suddenly everybody wanted us on site again at the same time. 
In order to meet deadlines for the customer and deal with travel restrictions we had to spontaneously collaborate with local companies to do some installation work for us. It wasn't really our preferred way to complete a project, obviously we would have liked to do the work ourselves, especially since everything was planned, but due to time constraints there was no other choice to meet the schedule. The unplanned collaborations were sometimes quite challenging but on the other hand we learned a lot.
In times that are a bit quieter we always try to produce some standard products that we can have available for when the demand shoots up again. 
What challenges have you faced and how have you overcome them?
My biggest challenge is to have the time to serve each customer with all my attention and respond to all their requests and needs promptly. As the owner of a growing family business I have to learn that I can't be everywhere at the same time and have to enable the members of my team to grow around me. 
What trends are you noticing in the chocolate and cocoa industry and how do your products support these developments?
In my opinion the trend is going more and more towards chocolate products with some added value, be it in the shape of inclusions, flavourings colours or functional food properties. Also there is the continuous demand to reduce waste and resources which keeps the topic of rework on the agenda. Luckily our Mobile Mass Container caters for both.
How will the business look to build on its current portfolio in the coming years?
In the past we have built most of our machines with a very simple interface and stuck with the traditional push button technology. Customer specific solutions based on PLCs and touch screens have become more and more popular and we are now working on a new standard for our machines including the move to standardised digital solutions including touch screens. Even so I think the traditional method makes our machines very easy to use for the operators, but it makes it harder to troubleshoot from a distance which is a point that has become more and more important in times of travel restrictions. Apart from that we are continuously working on additions within our existing product categories.
To stay up to date on the latest, trends, innovations, people news and company updates within the global confectionery market please register to receive our newsletter here

Media contact
Kiran Grewal
Editor, International Confectionery
Tel: +44 (0) 1622 823 922
Email: editor@in-confectionery.com