Chocolate processing, coating and polishing is developing through automation and digitalisation which allows for more efficiency and controlled environments. International Confectionery Editor, Kiran Grewal, looks further into these advancements. 
With chocolate innovation being at the forefront of the confectionery industry, giving consumers a sense of indulgence and escapism from their everyday lives and uncertainty of the pandemic, chocolate producers are noticing a change in texture being a key trend in this area – meaning the coating process of chocolate production is changing to offer a variety of changes to mouthfeel and give a new element of surprise. Toppings like powders, nuts and fruits are taking precedence as there is a move to better-for-you products, as well as the demand for novelty and experiences through food.  
The Covid Pandemic has brought so many challenges to all producers, and automation is driving the way the confectionery market is being run and developments in technology have allowed for better hygiene systems, efficiency growth and cut back on product waste. The more automated a process the more it offers a guaranteed continual supply for clients, and this is the way the market is moving.  
Julien Mouron, Sales at Dumoulin says: "Automation is of paramount importance as it makes the difference between our automatic coating systems and all others (manual systems like open pans, semi-manual systems like band coaters). First automation is used to build a controlled environment in the machine, ensuring repeatable conditions to run the process, any time of the year and whoever the operator is. 
"Secondly the process is recipe based, meaning each different product will have its specific recipe, run automatically by the system. One you have created the recipes; anyone can run the machine and will get the finished products in quality and time. Recipes can always be added or modified which allows us to adjust to challenging parameters and to adapt to novelties thanks to the flexibility of the system." 
He continues: "Digitalisation is taking several forms at Dumoulin. For designers obviously, machines once hand drawn are now fully modelised in 3D which led to design improvements and new manufacturing methods. The improvement of automation and communication technologies enable our software engineers to monitor, troubleshoot and maintain the machines remotely from office. 
"On the other hand, we are also very active on social media, sharing videos of machines in real production or examples of new products. We have also equipped our lab with efficient audio video tools, and we can run trials live with customers attending on a conferencing system while we are making their products," he adds. 
Rise of ready-to-go products 
Moreover, coating ingredients are being used to limit contact on ready-to-go foods as hesitancy around hygiene standards grows. 
In recent times, there has been a sharp rise in the consumption of ready-to-eat food items and fast foods, which has tremendously boosted the requirement for food coating ingredients across the world. Moreover, the rising urbanisation and the busier lifestyles of people are further pushing up the demand for ready-to-eat food items such as savory snacks, confectionery and bakery products, nutrient bars, and cereals which is, in turn, bolstering the sales of food coating ingredients throughout the globe. This is because the food coating ingredients are widely used for limiting the contact between the food and the outside environment.
Fats and oils, cocoa and chocolates, spices and seasoning, batter and crumbs, flours, sugars and syrups, hydrocolloids, and starches are the most commonly used types of food coating ingredients all over the world. Out of these, the utilisation of the cocoa and chocolates coating ingredients was recorded to be considerably high during the last few years. This is ascribed to the high requirement for chocolate and cocoa coatings in a plethora of food items such as confectionery products, convenience foods, and bakery products.
Globally, the Asia-Pacific (APAC) food coating ingredients market is predicted to be very lucrative in the forthcoming years. This is because of the ballooning requirement for processed foods, increasing population, rising disposable income, and changing lifestyles of the people living in the various APAC countries. The sales of food coating ingredients will rise considerably in China, Australia, and India in the years ahead mainly due to the increasing consumption of fast foods and ready-to-eat food products in these countries.
Hence, it can be safely predicted that the sales of food coating ingredients will rise steeply all over the world in the upcoming years, primarily because of the growing consumption of processed foods, ready-to-eat items, and confectionery products and the increasing requirement for food protection agents in many countries around the world. 
No delays with chocolate polishing 
Lyn Pitt, Managing Director of DT&G Finn says: "There are so many ingredient developments, it is very exciting times! I have never known such variety! From plant-based chocolate with the focus on ethical and sustainable production, to single origin bean with the many individual flavours highlighting the different flavours.  
"New trends in finishing of product are on the increase, sealing of products with non-Shellac based sealants and a move away from the high shine to the application of powders and dried fruit and nuts. The Finn Coaters and Polishers can work with all these products and offer automated dispensing systems with flexibility. From my experience all chocolatiers take great pride in what they do, and we want to offer them the best equipment. 
The polishing process can also be very tricky, although there is ready to use solutions available on the market, mastering the application requires specific skills. 
"The transfer from the coater to the polisher means chocolate coating can be achieved 24 hours a day. There is no delay transferring from coater to polisher due to the drying capability of the coater. Simultaneously running the machines gives you constant chocolate coating with the excellent polished products which can go direct to packing," she says.  
As digitalisation grows and automation in chocolate processing allows for a more seamless production process for chocolate coating and polishing, it will become easier than ever to apply new recipe formulations and grow businesses with the confectionery trends that are dominating the industry. 
 
Lyn Pitt, Managing Director of DT&G Finn says: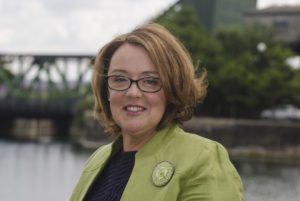 A chocolate coating and polishing process needs to have everything correct at the very start to ensure many years of success. Producing consistent quality with efficient production times and minimal downtime for cleaning and maintenance. The loss of product can be an unnecessary expense, so chose your equipment carefully. Decide how simply manually operated or automated you want your process to be. Ensure you have the correct air temperature and dehumidification to your coating and polishing room. Always look at the future and how your business will develop, future proof by investing in sustainable equipment with the flexibility for you to develop your products.  
The biggest development has been in the replacement of a modular belt with joints and hinges to that of the ThermoDrive belt. Not only does this have a massive advantage in hygiene, sanitation and the reduction in wasted product but also allows for exciting new ideas with application of cocoa and fruit powders being added to the coating chamber, along with chopped nuts and dried fruits.   
Automatic batch processing with integrated conveyor systems have made loading and unloading on belt coaters and polishers even easier than ever before. 
Clients can access equipment remotely by mobile phone, this also helps us to train operators and offer advice if needed. 
Data download reports give insight to coating for different products allowing good planning and helping to make the best choices for optimum performance.   
Julien Mouron, Sales at Dumoulin says: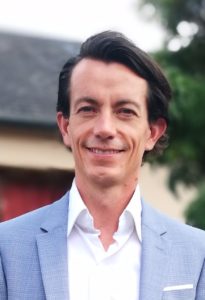 There are numerous challenges in chocolate coating as many parameters will have an influence on the result. Type, size and shape of the centres to be coated is number one. Some items will not be suitable for coating, being for example too soft, too large or too flat. 
It has always been a motto in Dumoulin, to push the limits and coat products that were once said 'impossible to coat'. 
The type of chocolate may also be challenging, as we must cope with a wide range from pure, dark chocolate to vegetable fat compounds. Viscosities and melting temperatures vary a lot and dramatically influence the coating process. 
Apart from these ingredients related parameters, the major influence of surrounding conditions is well known, and coating process can turn into a disaster in a too hot or too humid ambiance. Coating is therefore a difficult process that requires very skilled operators, unless the machine itself can handle it. That is how Dumoulin story began and led our focus in automatic chocolate coating. 
After decades of supplying coating machines for very standard products, like milk chocolate coated peanuts, dark chocolate almonds, then biscuits, wafers and crispy cereals, there is an increasing demand for novelty. 
The latest innovations include new types of chocolates like ruby, golden chocolates, or flavors that are applied in the chocolate coat. The demand is also growing for healthier, more natural products, like fruit pectin centres. 
We also must deal with evolution in norms, ban on some ingredients, and new labels etc. Driven by specific requests from our customers or from the authorities we keep learning and improving ourselves and our equipment. 
To stay up to date on the latest, trends, innovations, people news and company updates within the global confectionery market please register to receive our newsletter here
Media contact
Kiran Grewal
Editor, International Confectionery
Tel: +44 (0) 1622 823 922
Email: editor@in-confectionery.com