Baker Perkins, WOLF Machines and Dumoulin discuss the advancements in technology that has aided chocolate production and coating to operate efficiently even with new recipe trends.
Emerging technology plays a vital role in the development of chocolate production facilities and equipment, and the latest generation of intelligent factories in Industry 4.0. Baker Perkins recently announced it has integrated this technology into its machinery and explained how this will improve efficiency and intelligent communication.

Technology ensuring equipment is Industry 4.0 ready is being fitted as standard to all new Baker Perkins machinery. Industry 4.0 harnesses data from all the machines, devices and sensors in any manufacturing operation and enables them to communicate with each other via the Internet to make informed and timely decisions.
Baker Perkins' policy is to provide all machines 'Industry 4.0 Ready' to a level that allows interconnection with other systems via the Internet. The key unit is an eWON Flexy Gateway – a modular router and data gateway allowing linkage to remote devices with benefits based around data acquisition, handling and transmission.
All systems will now sample and upload all data from the process equipment to a secure cloud or server, where it will be available to facilitate improved decision making. The major advantage with simpler control systems is that analysis is being carried out on the process as a whole, rather than discrete sections. Real time OEE (Overall Equipment Effectiveness), trending and basic maintenance are all included.
Innovative features include a unique Baker Perkins machine centre-lining system allowing operating parameters to be compared with previous settings, and alerting supervisors to potential problems caused either by operator changes or impending equipment failure.
Michael Lothar Wolf, CEO/President of Wolf Machines, says: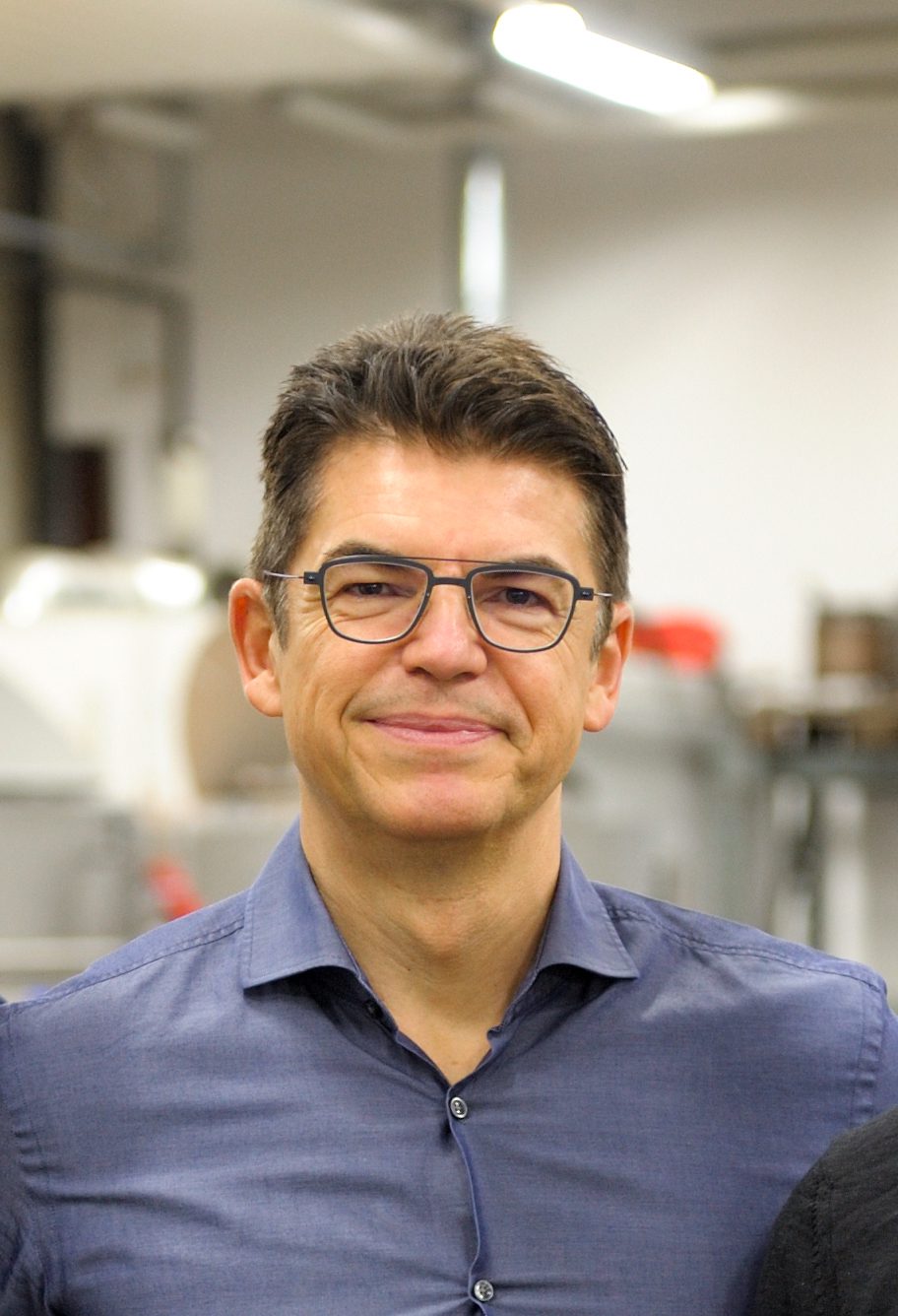 "WOLF is World Leader in "Belt Coating Technologies" and we have a lab centre for the coating of all possible products and technologies such as candy hard coating with sirup, candy soft coating with sirup and casting sugar, chocolate and/or fat/compound coating for all kinds of products and batter coating for snack manufacturing.
The lab is equipped with all kinds of auxiliary equipment like melters, cookers, cutter/mixers, forming machines for different purposes etc. The advantages of the WOLF belt coating technologies are that it provides the fastest coating times due to an automatic recipe and process control in combination with the wide experience of WOLF. There is an even coating of the whole surface, the coating is perfect even for uneven products of all sizes, and recycling of chocolate is at the absolute minimum due to a worldwide patented 'inner scraper'.
A load of products are distributed on the whole belt width which allows the coating of all kinds of fragile and delicate products like "dehydrated strawberries" and the belts of the coating machines allow the use of very small products (items for decoration or the yoghurt industry). It is also an incredibly flexible system, as it allows for a fast change of products and easy cleaning. 
The WOLF Belt Polishing machines could be adjusted to use up to ca. 30 % less polishing agent and all WOLF Belt Polishing Machines equipped with an Air Handling Unit could be also used for syrup (candy) coating as well!
It is also the most ecological / environmental system due to the lowest energy consumption even to save more resources with the Air Handling Systems by circulation of the cold/conditioned air and only adding the energy required and the machines offer the lowest energy consumption by guaranteeing the highest capacities. For the lab coater you would need auxiliary equipment like an Air Handling Unit and feeding tanks.
We do manufacture cereal forming machines for balls, domes and bars and we do have forming machines for viscous masses like marzipan and/or fruit pastes which we also used as centers for coated products.
The polishing is usually done in a separate belt polisher as the polishing times are very short, the use of the coater for polishing is possible, but would require continuous belt cleaning. A belt polisher only dedicated to 'polishing' will guarantee a better shine and quality of the product. The Belt Polisher with the new dosing system Version 2020 will help you to save up to ca. 30 % of the polishing agent and the machine could be used as well for syrup coating if required.
95 % of all customers do not use an additional tempering machine, and most of the customers who were using the tempering machine before to feed the coater are not using a tempering machine anymore for a simple reason: milk masses or masses with higher viscosities tend to crystallise faster and you need more time to smooth the surface of the products during the coating times and the crystallisation process is usually quite fast as we are using cold air with high air volumes."
The next step in the development of Industry 4.0 will allow Baker Perkins to predict when key components need replacement. Intelligent analysis of process performance and machine condition will enable timely advice to be provided on potential machine problems or service and parts requirements, before they cause costly downtime.
"Intelligent analysis of process performance and machine condition will enable timely advice to be provided on potential machine problems or service and parts requirements, before they cause costly downtime"
Performance optimisation based on comparisons with similar machines will also be possible. The eWON Flexy modular router and data gateway has been used for some time by Baker Perkins to dial into customer's control systems anywhere in the world when they call for remote support. It has also been used in the remote commissioning from the UK of a new extruder in India.
Industry 4.0 is a fast developing technology that manufacturers can tailor to suit their own unique situations. With equipment and systems Industry 4.0 Ready, Baker Perkins says that with the help of this new system, it is ideally positioned to help customers, whatever the level of complexity required. 
Francois Adele, General Manager at Dumoulin says: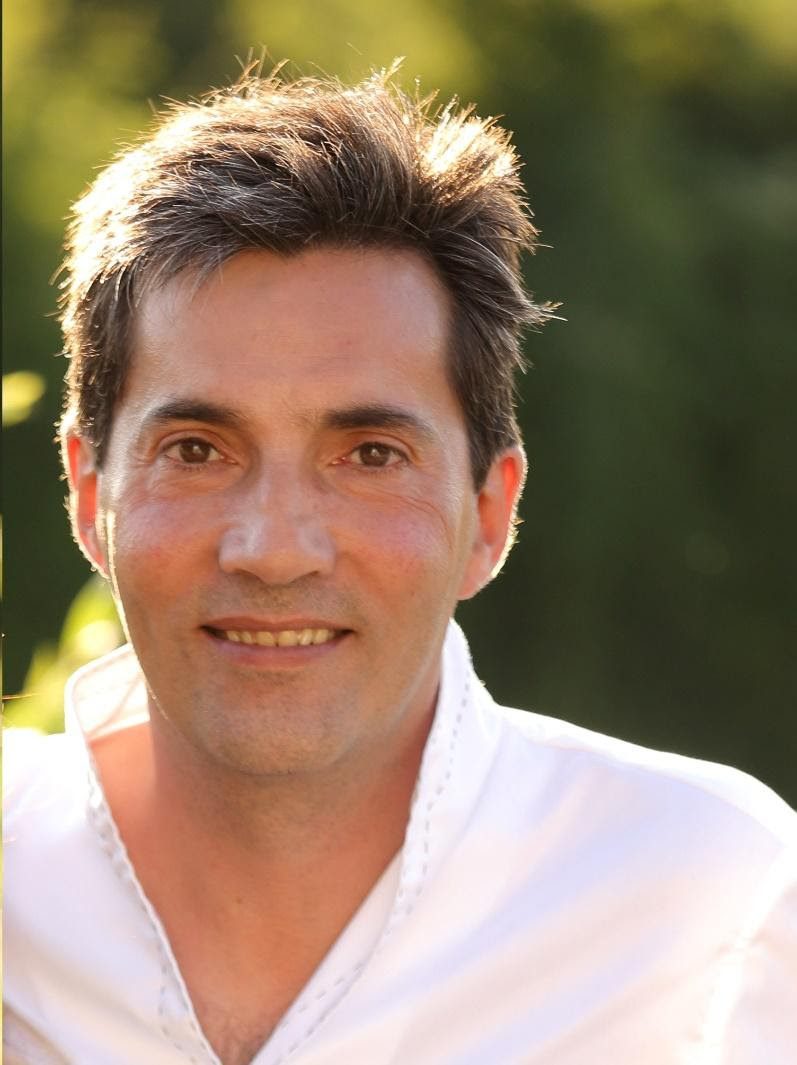 "Since 1934, Dumoulin has been the world market leader in automatic chocolate coating and varnishing equipment. Coating equipment with a capacity of 250 kg to 3000 kg. But Dumoulin also produces sugar-free and sugar-free coating equipment, as well as pharmaceutical coating equipment.
In terms of equipment: our customers are asking for machines with increasingly larger capacities, our best-selling one being our 3T capacity. The equipment is fully automatic, but it now has preventive maintenance that is fully descriptive on the screen and requires operators to perform it.
Driven by the emergence of new technologies, Industry 4.0 is a new generation of connected and intelligent factories. With the digital revolution, the boundaries between the physical and digital world are shrinking to give life to an interconnected 4.0 factory in which people, machines and products interact. Industry 4.0 is a challenge and a real opportunity for Dumoulin. 
Dumoulin takes a strong stance in relation to sustainability. For energy, a lot of developments have been done concerning saving of electrics (IE3 motors), energy recoveries (air recirculation), chocolate recovery etc. In terms of cleanability: the new equipment design offers complete access and very easy cleaning, minimising water consumption.
We are seeing a sharp increase in the complexity of the process of chocolate production with several layers of different types of chocolate, lots of dry ingredients added to the process, but also the colour and flavour of the chocolate.
The automatic panning machine is a batch machine, so it is very flexible and allows to manufacture an incredible variety of products, spraying fat/water/solvent based products on all types of core. Whether the coating is thin or thick, simple or complex, the process can be adapted to the automatic coating machine to minimise production costs and ensure full repeatability.
The trends are very fluctuating and changing, the chocolate coated crispy centre was a top 10 years ago, the chocolate coated pectin jelly was something everyone wanted to have five years ago, when more natural centres like dried fruits, nuts, almonds are coming back but now with sustainable/ethical/organic/vegan chocolate, having multiple layers of cream and chocolate. We are there to help our customer to adapt to the trends, to anticipate it or to be completely out of it."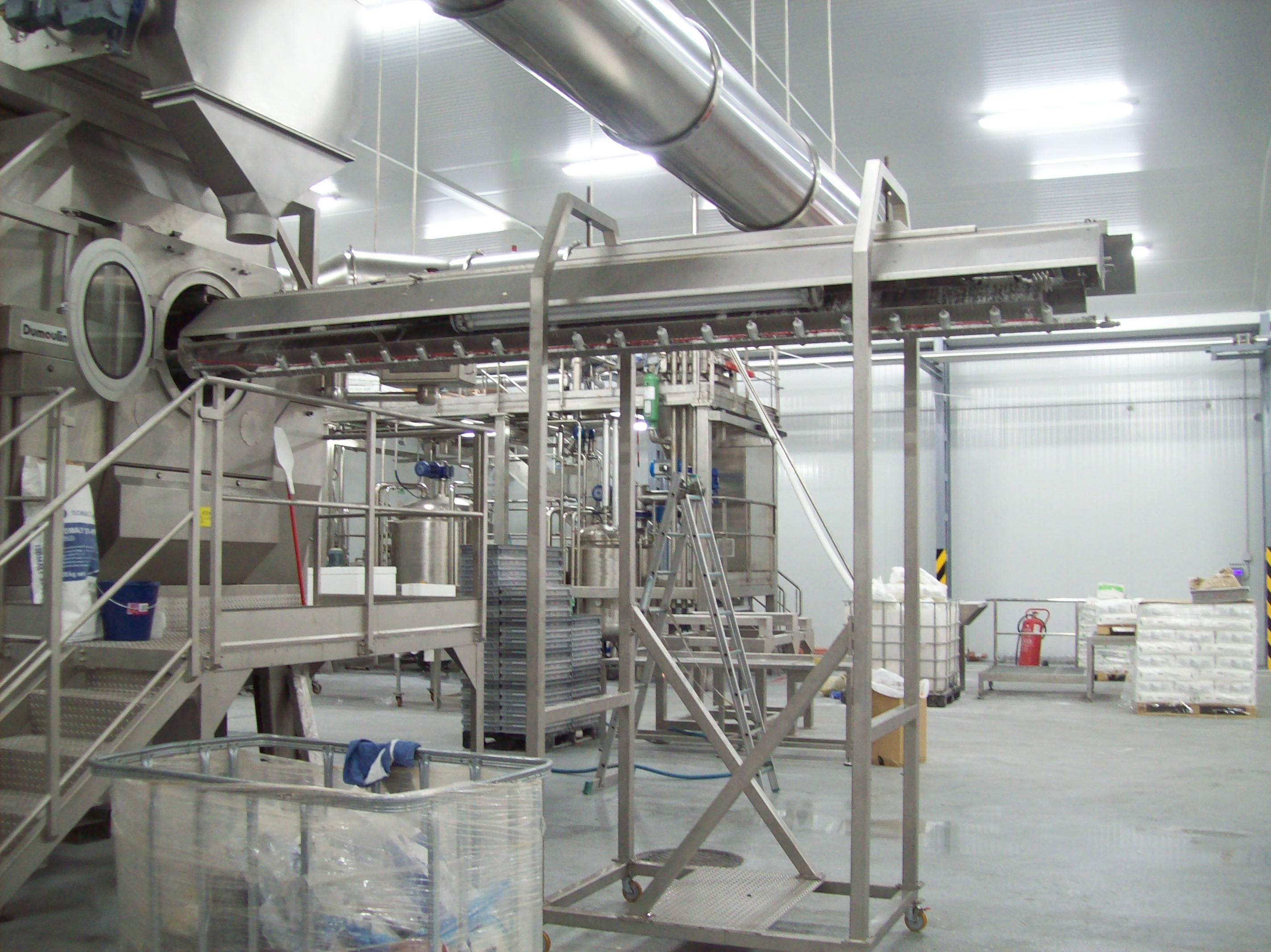 Traditional coating machines

Pan made of stainless steel or copper, with a capacity of up to 500 kg per batch, most users are equipped with these inexpensive machines but only usable by experts. The drying or cooling is usually quite poor and the process becomes extremely long and difficult to repeat.
Belt coating
Reserved exclusively for chocolate coating (varnishing is not possible), it is economically viable for small production (max 400 kg / batch). But remains very manual, an expert is necessary to have a reasonable consistency. Industrial cleanability remains an issue.
Automatic pan 
Reserved for larger production capacities (250 to 3000 kg / batch), but for all types of process. Fully automatic, saves a lot of energy, but requires a larger initial investment. Generally, chocolate coating helps to improve the overall appearance, texture, taste, and longevity of foods. It also helps to enhance your brand image while increasing product sales. These are enough reasons to want to include chocolate coating in your manufacturing, and be able to stay ahead of the competition with the latest technology to incorporate efficiency, communication, sustainability, and the ability to keep on top of confectionery trends.
CASE STUDY: DT&G introduces chocolate manufacturing to the Indian market

Ever since its arrival into Europe during the 16th Century, chocolate has long been a staple commodity within modern society with confectionery production heavily influenced by the introduction of industrial processes.
DT&G Ltd has 50 years' experience in manufacturing Finn Chocolate Coaters and Polishers and has relocated due to increased production and development to its factory in Bromborough, Wirral. The company's Finn name encapsulates the very highest standards in the coating and polishing of chocolate dragées – a bite-sized form of confectionery comprising nuts, raisins, coffee beans, ginger, marshmallows, seeds or cereals and many other products that are coated in a hard outer shell. Today, with hundreds of Finn Belt Coaters and Polishers in reliable and daily operation globally, the company continues to set the industry standard in belt-coating technology, with machines able to increase production and lower the man hours required within panning environments. 
When an enquiry came through from a world-leading chocolate manufacturer regarding their Indian manufacturing facility, DT&G welcomed the opportunity. Through their long standing relationship with UKTI, DT&G benefits from the various services and advice on hand, helping them grow their exports to 80% of their overall turnover. Initially DT&G sought advice from its UKTI International Trade Adviser, and was then introduced to the UK India Business Council to establish the potential opportunity in the market and to obtain advice on how to do business in a country that the company had not previously engaged with.
Lyn Pitt, Managing Director at DT&G, took advantage of an upcoming trade mission organised by UKTI North West to make an exploratory visit to India. She commissioned the UK India Business Council to undertake further research to ascertain interest from other chocolate manufacturers as well as identify key contacts in the industry. As a result, a full programme was organised in advance with clear objectives set for the visit.
The trade mission was a success and pITT has since made two follow-up trips to secure orders and solidify the company's ongoing working relationship with customers. The company has also received visits from Indian companies to their UK factory to collaborate further on future projects. Sales to India have so far reached over £750,000, with more orders now in the pipeline.
To stay up to date on the latest, trends, innovations, people news and company updates within the global confectionery market please register to receive our newsletter here

Media contact
Kiran Grewal
Editor, International Confectionery
Tel: +44 (0) 1622 823 922
Email: editor@in-confectionery.com