International Confectionery speaks to Rose Potts, The Blommer Chocolate Company and Chair of the Board at the Professional Manufacturing Confectioners Association (PMCA)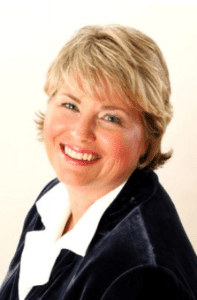 In 1907 a group of confectioners came together to improve and preserve the integrity of the confectionery industry. They believed that even though they were business rivals they could collaborate and share information for the good of the entire industry, benefitting manufacturers, suppliers, retailers and consumers.
In 1947 PMCA launched the Production Conference. The goal of the event was to bring confectionery industry professionals together to discuss manufacturing and technical issues in an open, non-competitive way. In 2022 PMCA will be celebrating the 75th anniversary of the Production Conference now drawing several hundred attendees.  
The original objective of the association was to "advance the standard of confectionery in all practical ways". The underlying premise of this statement remains true today with the current mission also instilling the importance of camaraderie for the good of the industry. 
What benefits does the association give its members? 
PMCA members enjoy access to a comprehensive pantry of online learning materials spanning over 74 years, member directory, event discounts, participation in the Production Conference exhibition, confectionery short courses, student and sponsorship programs. Members can also join various committees.   
How did Coronavirus impact the association? 
The initial business shutdown due to the virus came just one month prior to the association's key event of the year, The Annual Production Conference. By this time, most of the details were in place, contracts long since signed and a few hundred company individuals registered. Luckily, our founding board members and those who came afterwards, had the foresight to develop policies that required reserves be maintained for extreme unforeseen circumstances. Now, the challenge was how to keep members engaged until we could gather again in person.  
Many of our members, who were able to do so, continued to support the association by renewing their memberships, participating on committees, and contributing to virtual programs. Our members, industry friends and association partners kept us going and helped us stay relevant.
I see you have moved to a virtual format for your events, has this transition been easy or difficult, and do you think digital integration has progressed the association further? 
At first, we tried to scramble to present the full 2020 Production Conference event in a virtual format. But we took a step back and started to carefully plan how to engage members and provide quality programming during the lockdown.  
We partnered with our sister associations, AACT, FCIA, NCA and RCI to host a robust Regulatory Update for the Confectionery Industry.  The event was a success and showed the willingness of the associations and their memberships to pull together. The PMCA staff quickly increased their technical skills to offer online learning with live demos, an interview series, webinars, a podcast series and our 2021 Production Conference.  
Although we are thrilled to be getting back to live events in the coming months, we realise that formats for conducting business have evolved. We will continue to offer a mix of live, virtual and hybrid events. Despite the unfortunate circumstances of the pandemic, PMCA has progressed in positive ways that will continue to help us engage with confectioners worldwide.  
What trends are you noticing in confectionery manufacturing right now? 
Efficiency in operations has become even more critical as we continue to see the effects of the pandemic. Manufacturers need to target production of the most popular confections from their product lines to keep their customers supplied with their favourite treats. Our customers have shown that confectionery products are essential to them and there is an emotional attachment that contributes to overall happiness no matter the circumstances in the world.  As customers continue to emerge from their pandemic lifestyles, they are craving what's next and want yummy treats that are geared toward "better for you". Manufacturers continue to experiment and offer reduced sugar and sustainable products to satisfy the cravings for good taste while addressing the desire to keep their health in mind. 
What is the day in the life of the Chairperson of the PMCA? 
My "day job" as the R&D Corporate Manager of Sensory & Product Guidance at Blommer chocolate requires a lot of chocolate tasting – so that is first on the list! I get to interact with a great R&D team on new formulations and technologies and support our commodity, quality and sales team with product and process recommendations.  
As Chairperson of PMCA, I have the privilege of working with a great staff who manage a large number of committee volunteers who contribute to the industry through education, research, conference and student programs. The mission of PMCA is 'Learn, Connect, Grow' so there are webinars to attend, scientific papers to read, budgets to review, board meetings to lead and conferences to prepare for – it is always a busy year – full of activities and events.   
What has been your biggest success story/tell us about it? 
This organisation is over 100 years old and will celebrating its 75th conference next year. The biggest success is for the PMCA organisation and not my own alone. 
During my tenure, the evolution to meet the challenges the pandemic has posed has been a big success. Our group had to make decisions about in-person conference commitments, live classes and learn how to quickly serve our constituents with the quality education and networking for which this organisation is known. We converted our experiences to virtual while keeping our members engaged. We are looking forward to a new future that utilises all the best practices from our past, as well as a few new tricks! 
What challenges is the confectionery manufacturing industry facing right now and what do you see for the future?  
The confectionery industry, just like all manufacturing industries, is challenged by a changing workforce and must adapt their processes to meet the availability and desires of the labour market. Candy is fun but making it can be hard work. 
What words of advice would you give those in the confectionery industry? 
Network, Network, Network!  Use your connections through associations like the PMCA to keep learning, share ideas and keep growing. The confectionery industry is one of the most sharing industries I have seen with knowledge and advice. 
Where do you see the association in five years' time? How do you hope it will grow and develop?  
I am looking forward to seeing how the group evolves to meet the fast- paced changes that are happening in work styles, product and ingredient innovations and consumer preference.  If we have learned anything in recent months, it is that predicting anything too far out seems fruitless!  However, I look forward to seeing the next group of leaders guide PMCA to continue to meet the needs of the confectionery scientist, manufacturer or marketer through venues that I can't even imagine. I do know that PMCA will still be going strong and helping manufacturers make people smile with their delectable treats! 
Image credit: PMCA
To stay up to date on the latest, trends, innovations, people news and company updates within the global confectionery market please register to receive our newsletter here
Media contact
Kiran Grewal
Editor, International Confectionery
Tel: +44 (0) 1622 823 922
Email: editor@in-confectionery.com