International Confectionery speaks with Marden Edwards, GEA and Syntegon about the latest developments in packaging and how increased need for automation and sustainability are at the forefront of these changes.
Since COVID-19 has continued to spread and forced industries to re-think business strategies whilst maintaining opportunities to remain financially buoyant, one industry has gained more attention than most in the way it is run – the packaging industry. Packaging in the food sector, including confectionery and bakery, has an increased focus on hygiene and sustainability as fears rise on how contamination is spread and extra precautions are taken by customers.
In a fast-paced world, it's become more important than ever to offer versatility in packaging, and quick, effective, methods in adjusting machinery to operate in a way that is both seamless and simple. Sustainability in packaging continues to remain an important topic, with businesses looking to implement strategies which reduce their carbon footprints as well as finding methods to reduce the amount of plastic used. Brand loyalty is an essential way to increase momentum of new products and packaging manufacturers have been developing the way they appeal to today's world issues through its use of packaging materials.
Marden Edwards, founded more than 50 years ago, is leading in the development, design, manufacture and supply of fold wrapping and packaging machinery. Over 10,000 overwrapping systems have been manufactured in their UK factories and supplied into more than 150 countries worldwide. A complete range of tuck and fold overwrapping machines cover a wide range of applications for a variety of products, formats, and performance.
Gary Thick, Commercial Manager at Marden Edwards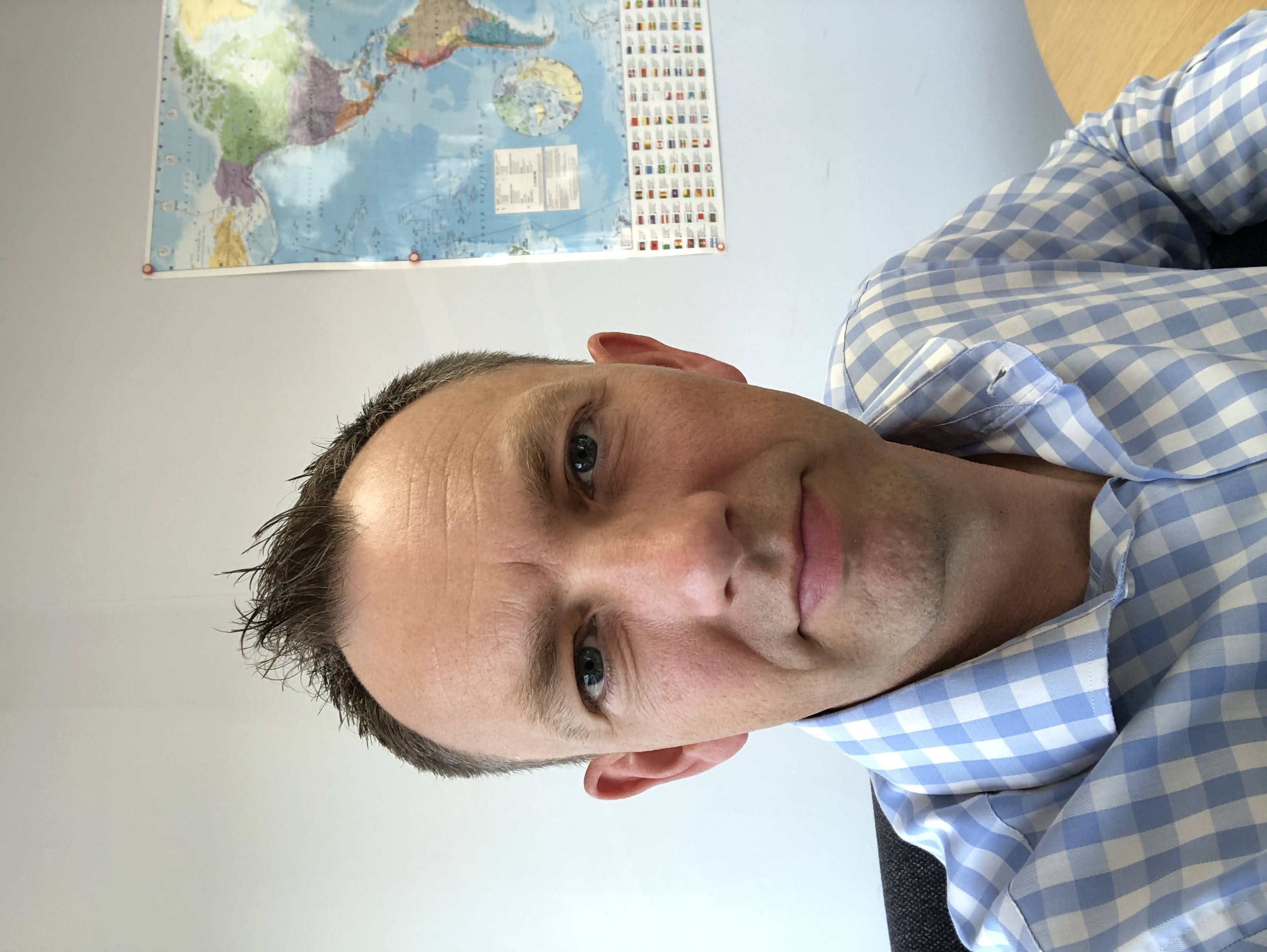 "Without doubt packaging is changing, the demand for sustainable and recyclable packaging materials is at its highest levels. Packaging materials aside, our clients are demanding versatile and flexible machinery with reduced lead times, faster operation and minimal downtime between product changes. We are meeting these challenges with the numerous machinery innovations incorporating the latest technology available. Five-minute product changes are achievable on the Marden Edwards range of overwrappers and rapid return on investment is also crucial for our clients.
"COVID-19 has been a challenge for all of us and our clients are constantly evaluating their method of packaging to ensure the consumer maintains their confidence in the product. Overwrapping delivers this confidence whether it is via BOPP film, cellulose film or a paper wrap material by providing additional protective and secure barrier for the product.
"Sustainability is very important, it's a high priority for our customers, as well as for us as a manufacturer. We are in continuous dialogue on material options available for tuck and fold overwrapping machines. From recyclable heat sealable paper to cellulose films. We work with the material suppliers in the development of the materials to enable seamless start up in production lines. In one recent application, the company's overwrapping technology enabled a confectionary manufacturer to move from lower quality shrink-wrapping to higher quality – and biodegradable – film or printed paper over-wrapping. Not only did this significantly improve brand loyalty, it also delivered a 50% saving on film costs and a 90% reduction in energy usage on the machinery – offering an immediate operational pay-back.
"With the large focus on sustainability, reducing the carbon footprint is another topic of discussion with our customers, we can advise on how to save on total annual material consumption by using a thinner gauge of materials, reduce waste materials in production lines and conversion to alternative materials, numerous small percentage gains can result in significant savings overall. Digital engagement is becoming increasingly necessary to connect with our customers, we offer online live video machinery sign offs as well as increasing our technical support over digital media, with remote access to machinery software systems and in person technician training, all helping us to provide a world class service for our machinery."
Sustainable packaging alternatives are incredibly important to our customers and the end customer alike. GEA has been working proactively with manufacturers of sustainable packaging such as SAPPI who produce a fully recyclable paper-based material to ensure our SmartPacker VFFS machines achieve the best performance possible whilst producing a fully recyclable end product. The SmartPacker TwinTube produces 360 paper bags with labels per minute and is therefore just as fast as when using an OPP film.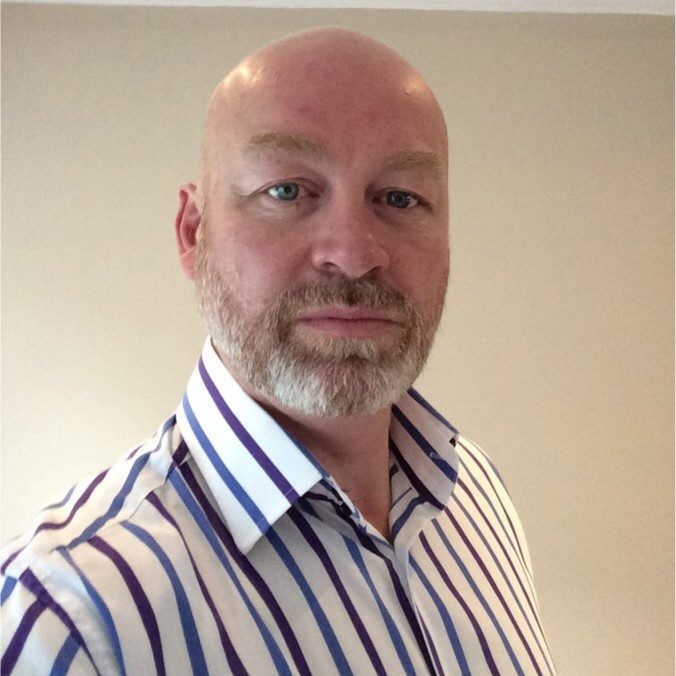 Lee Driscoll – GEA UK Sales Manager – Vertical Packaging Equipment and Martyn Cochrane – GEA UK Sales Manager – Thermoformers and Slicers says:
Lee Driscoll: "Packaging is an extremely important topic at the moment, in particular how plastic can be reduced as a material for food packaging. Through listening to our customers and of course the consumer GEA has been working closely with manufacturers of sustainable packaging materials such as SAPPI. In doing so our SmartPacker range of VFFS machines offer the flexibility to make a smooth transition to sustainable packaging: our latest Twin Tube 2 SmartPacker allows the customer to run standard laminate film on one side whilst running sustainable paper-based material on the other side, simultaneously."
Martyn Cochrane: "GEA as always is at the forefront of packaging innovation. By listening closely to our customers and understanding the ever-changing demands of the consumer marketplace, we are able to innovate and promote new products which are ahead of the curve. For example, our recent FoodTray product allows our customers to promote their own food products in a 100% recyclable container. The food tray solution utilises corrugated paperboard as a base tray which allows for up to 80% plastic reduction, which also reduces cost of production. Once the product inside is used, the plastic and the paper parts are easily separated and widely recyclable. One other major benefit of this is the customer can print on the whole box, which allows them to stand out from competition on the supermarket shelf!"
Martyn Cochrane: "Packaging in the food market has always needed to be completed under the strictest of hygiene measures. However, there is now a trend to remove as much manhandling of products as possible given it's widely accepted that COVID-19 can live on surfaces between 48-72 hours. Many of our customers are now looking at automation not only from a cost saving/ROI angle, but also from a health and safety point of view and I think it's no coincidence that customers are turning to us for advice as experts in this field."
Lee Driscoll: "Food packaging hasn't changed per se due to the effects of Covid-19; however manufacturers are evaluating their processes and how the product is handled through manufacturing. Where possible GEA is assisting with the implementation of automated turn-key solutions with a view to reducing physical contact with products."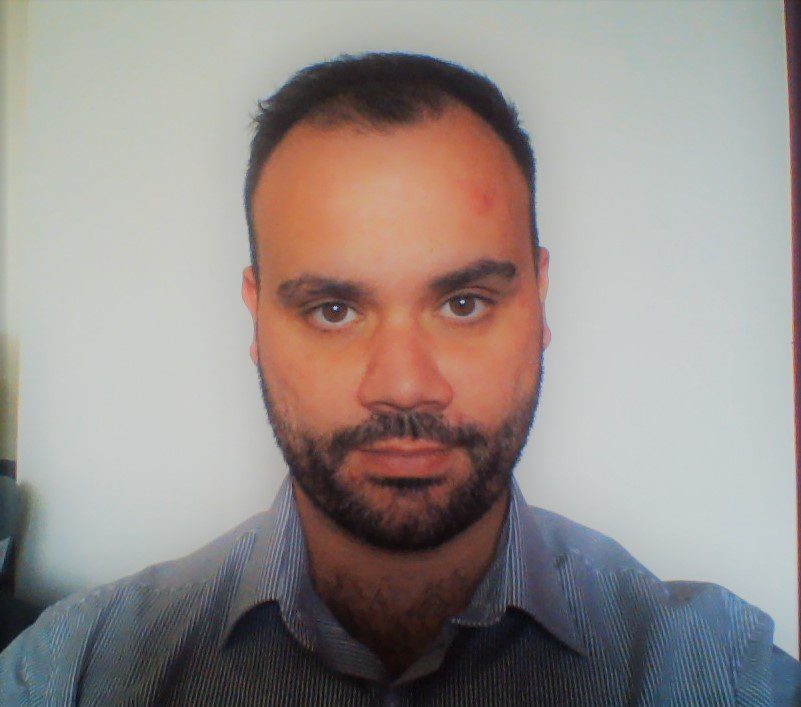 Martyn Cochrane: "Sustainable packaging is extremely important to our customers. GEA will get the details of the packaging media that our customer wishes to use and then build our packaging lines to work with this product in the most efficient way.  Given that a lot of recycled material is more abrasive and harder to work with than virgin material, it is extremely important that the machine is specified to the material type and then fine-tuned to give the customer the best packaging performance. We also do complete testing of the material on each new machine built, giving the customer confidence that the GEA packaging machine will deliver all promises when on site."
Lee Driscoll: "Customers are constantly looking for innovation and the release of our new Twin Tube 2 SmartPacker ticks this box, it's completely modular in its design, offering a future proof packaging solution for the confectionery industry. It gives complete flexibility to meet the ever-changing needs and requirements of customers, allowing the customer to add, say, a printer or a metal detector without the need for major engineering or software modifications, plus the inclusion of automated film tracking ensures a perfectly aligned presented product is produced every time without the need for manual adjustment and possibility of packs being rejected – It really is perfect."
Martyn Cochrane: "Customers are also wising up to the fact that it's not only wasted plastic in completed packaging that affects margins and sustainability, it's also the wasted plastic during the packaging process which never makes it to the shelves. There is always some wasted plastic upon machine start-up, given the top film and base film need to be married up over a few cycles. Plastic is also commonly wasted from misalignment, usually of the top film. Faulty seals and operator error can also cause wasted packs. We took all this on board and developed our PowerPak Plus unit: with its motorised unwind and web tensioning system it eliminates much of the plastic waste needed on start up as well as plastic wasted due to misalignment.  Our innovative thermoforming process and top quality sealing system means we can also reduce the flat sealing area required to seal the pack, which directly correlates to more space in the pack for products, hence reducing overall plastic consumption. Being able to reduce the pack length by even 2mm saves most customers tens of thousands of pounds per annum!"
Also, new innovative packaging solutions are starting to emerge. Syntegon's TPU paper form, fill and seal machine uses 3D formable FibreForm paper by BillerudKorsnäs to form environmentally friendly shaped paper pods for individual portion packs. The paper forming machine offers manufacturers attractive, fully recyclable options for point-of-sale presentation.
Stefan Kleinmann, Marketing and Business Development at Syntegon, says: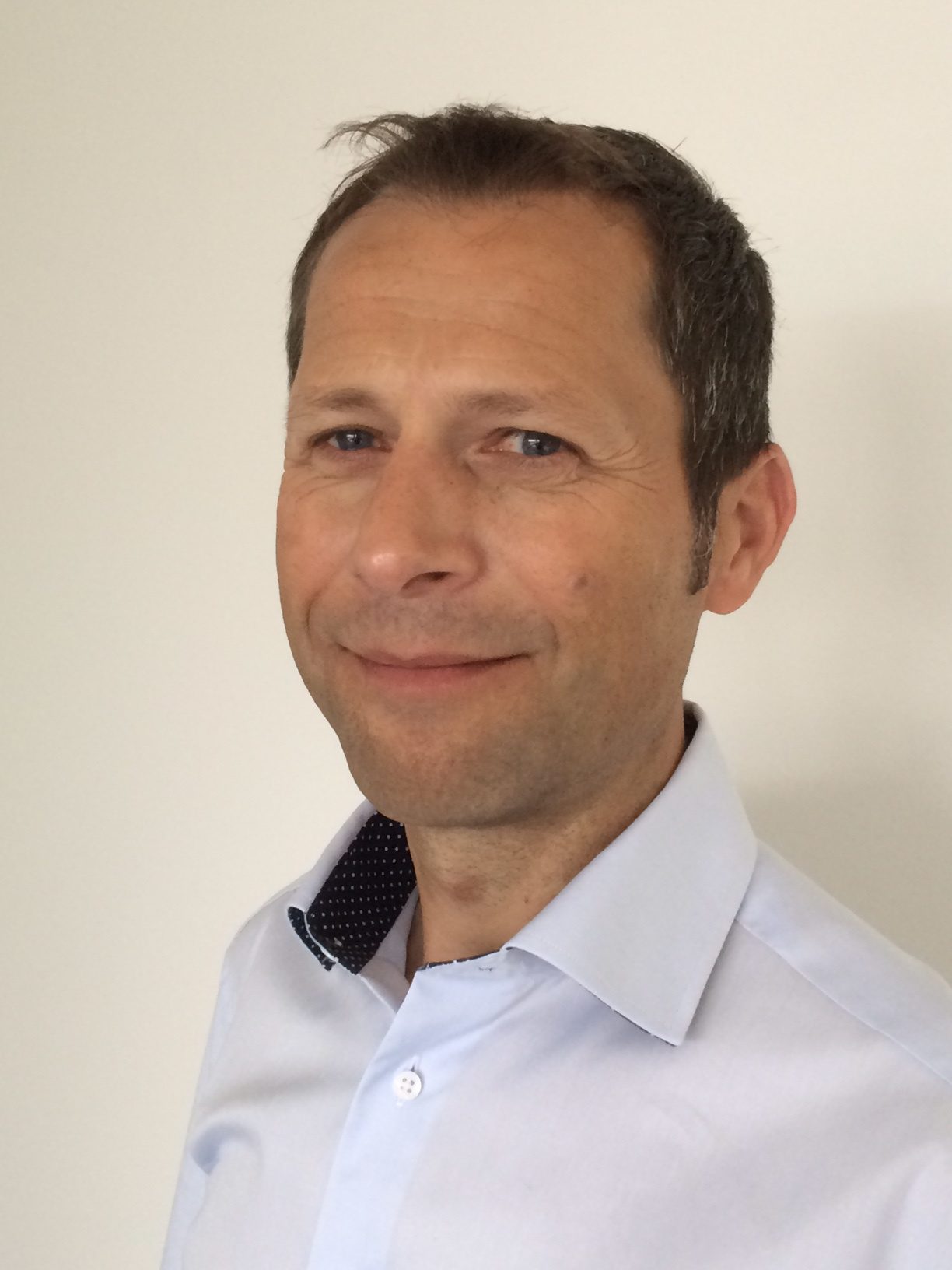 "Manufacturers are striving to reduce product and packaging waste – in packaging and processing alike. Syntegon's high-speed seamless system for bars, for example, helps manufacturers to eliminate trim: With the WRW Flex compression roller, operators can adjust bar mass slabs during production with maximum flexibility and precision, which reduces food waste. 
"The ongoing pandemic increased the level of digitalisation: For example, Syntegon now performs digital FATs and offers remote services for customers. Besides that, it forced companies to increase hygiene standards. Manual processes have become a massive hygiene issue. Confectionery manufacturers are automating their cleaning and sanitising processes in order to protect consumers and guarantee product safety. 
At the same time, the demand for pre-packaged, single-serve products has increased. Even small producers have shifted from bulk-supply to single-serve packaging, requiring higher levels of automation. As a result, manufacturers place higher demands on flexible, easy-to-clean equipment. Hygienic design is key, allowing for more efficient cleaning methods and fewer contact surfaces. 
"Confectionery manufacturers are increasingly concerned with packaging waste and therefore looking for solutions, such as more sustainable, recyclable or biodegradable packaging materials. One step towards this goal is the use of thinner films and less plastic for confectionery products. In order to process alternative materials at constant speeds, packaging machines have to be adjusted to the properties of the thinner film. A further reduction in material use can be achieved by creating narrower seams.  
A second approach is to enhance the recyclability of packaging. This can be achieved by using fully recyclable monomaterials, like polypropylene (PP). Paper is also an option: Made from renewable raw materials, it is recyclable and biodegradable. Syntegon's paper-ON-form upgrade kit for horizontal flow wrappers enables manufacturers to pack bars and chocolate tablets in paper without compromising on output rates and secure barrier properties."
In addition to sustainability in packaging and digitalisation in many processes, consumers are also calling for healthier, more natural ingredients. This in turn affects processing technology: Reducing sugar content calls for recipe changes in order to offer consumers the same taste and texture. What is more, health bars made of natural ingredients, such as honey, nuts or dried fruit, are often sticky and fragile. When forming and packaging bars, the increased stickiness must be taken into account. To ensure food safety, the production and packaging line must therefore comply with strict hygiene standards.