Edward Smagarinsky, Group Product Manager, tna solutions discusses optimising productivity exclusively for International Confectionery 
The confectionery market is booming, with the global chocolate, confectionery and desserts sector expected to witness an upward volume and value trajectory from 2020-23, and value increasing at a faster rate than volume when compared to baseline industry predictions.1 With such a prime opportunity for sales growth, it's more important than ever for confectionery manufacturers to optimise production processes, while maintaining high quality output, to remain competitive. However, it can be challenging for plant managers to achieve this when working with a number of different equipment suppliers, as this often leads to inefficient operations and incompatible line components. Partnering with a turnkey solutions provider, though, could bring numerous benefits that can help keep lines running efficiently for years to come.
Turnkey: an evolving definition
But first, what is a 'turnkey' solution and what does it mean for today's confectionery manufacturers? The concept has historically meant that equipment, including the design, manufacturing, commissioning and installation, is operational as soon as the 'key' is turned. However, as the food processing and packaging sectors become increasingly automated, it is now more complex than simply turning a key. In fact, many 'plug and play' systems have been customised and extensively fine-tuned before they reach the line, to ensure the final set-up meets manufacturers' exact requirements. Although the definition of turnkey solutions may have evolved over time, they remain a valuable way for confectionery manufacturers to optimise production lines.
Increasing productivity
One way that turnkey solutions can offer significant value is through improving efficiency. As confectionery production lines become more complex and output targets increase, more components need to be integrated into the same network. Communication between each section is essential; even when all systems are supplied from the same equipment manufacturer, there is a risk of interrupted product flow if each section operates in isolation. Equipment from a single source supplier is typically designed, assembled and installed so that individual components work efficiently with one another, so that processes operate at maximum performance.
When installing equipment from multiple suppliers, manufacturers could face challenges when different line elements cannot keep pace with one another. For example, if a conveying system limits throughput to only 100bpm, while the packaging system can handle 250bpm, it leads to lost productivity. In these cases, it can be more efficient to work with a single provider of confectionery manufacturing solutions, as all elements can be programmed to the same speeds to achieve higher throughput, while maintaining high quality products.
A complete, holistic approach
As production lines become more automated to keep up with growing competition, it is increasingly important for confectionery manufacturers to keep full control of all operations. A plant manager needs visibility of every section of the production line, to quicky and effectively identify leaks, waste and/or inefficiencies. Implementing effective controls integration and reporting technology can be key to achieving this, by providing a full, timely overview of the entire production line – for a more holistic approach.
This is where a turnkey solutions provider can be beneficial – offering a broad range of control systems that can help throughout the entire manufacturing process. The right control system can give plant operators a single point of control, by providing 360º visibility of energy usage and outputs. Standalone supervisory control and data acquisition systems (SCADA), for example, can gather information from the entire line and store it in a central database, delivering comprehensive diagnostics for individual machines. By adopting a standardised approach for all systems, new equipment can be added with minimal effort and key performance indicators (KPIs) can be put in place.
Total traceability
Traceability is an additional consideration for producers. Growing consumer demand for greater transparency and increasingly stringent food safety regulations across the globe are causing confectionery manufacturers to review their existing production processes. Turnkey packaging systems can provide significant benefits to help improve traceability and in-line checking throughout the whole process. For instance, total solution offerings that include data collection equipment and barcode scanning systems can accurately check that the correct product batches are being processed by scanning the barcode and cross-checking it against available data.
Plus, date code assurance systems ensure the date code is printed in full and legible, while in-line monitoring systems, such as metal detectors and x-ray equipment, help prevent contamination before packaging. Integrating these systems into the production line can significantly improve product traceability.
 Lyn Pitt, Director at DT&G Ltd  
The remote assistance capabilities of all our equipment allows monitoring and control for the operation personnel without being on site.  
The central equipment is Finn Chocolate Coaters and Polishers, traditionally coating and polishing peanuts, raisins, dried fruits, pretzels and all the most delicious centres currently trending, but embracing the most efficient options in modern technology, constantly upgrading our hardware and software development. 
Because DT&G Ltd has a reputation of supplying the best we have ensured all the equipment, as part of our project management also fulfils these criteria with excellent support and service throughout. 
The remote assistance capabilities of all the integrated equipment allows monitoring and control for operation personnel without being on site. Data logging and Dashboard information give constant reporting, ensuring the maximum efficiency with the minimum labour costs. 
The equipment has been developed to work as one system, with advanced automation taking an integral part and the ability to monitor and control remotely ensuring 24-hour production. The emphasis on systems for ease of process with high quality standards has been accentuated due to the global pandemic and Finn Engineers have concentrated on development of a system which will be simple and enable continual chocolate coating and polishing. Every confectionery production Manager wants to achieve and meet goals, this equipment gives the power to all members of a team to achieve and deliver, every time. The hygiene and sanitation of the equipment has been a priority to ensure efficient cleaning and high-level control of bacteria and allergen transfer, with minimum downtime. 
This turnkey solutions exclusive feature is sponsored by BCH. 
From the sponsor – BCH
Further automation in turnkey systems from BCH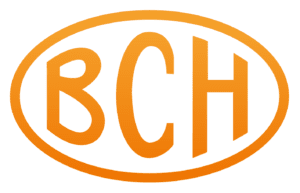 BCH outline their specific turnkey solutions for confectionery manufacturing through enhanced automation, client support and plans for longevity  
BCH are a leading process partner offering turnkey solutions for our clients all over the world. Our entire equipment range is designed, manufactured and tested prior to delivery at our UK facility. The core of our supply is from the kitchen to the cutting process (in the case of an extrusion application). However, we are fully equipped for industrial partnering and when requested we can extended our scope to include the integration of raw material delivery and packaging solutions. 
Given the location of some customers, infrastructure is typically arranged locally although BCH do work very closely with our customers and their contractors from the planning stages through to implementation which keeps the project costs under control. 
Case Study 
BCH were set the challenge to provide a UK export turnkey solution to one of the world's leading confectionery brands.  
The overall scope included the following – 
Raw material delivery (wet/dry ingredients) to the kitchen system.

 
Complete Kitchen System.

 

Cooking and Extrusion Process.

 

Automatic colour and flavour dosing application.

 

Conditioning, cooling, cutting and product alignment package.

 

Product transfer system to packaging.

 
Multi lane packaging and bagging solution.

 

Automation System Integration for the entire Line with interface to the clients ERP system.

 
As this project was overseas and operating in different time zones, the BCH in house projects team planned regular scheduled co-ordination meetings between themselves, the client and all other stakeholders in the project to ensure timely execution of the milestones throughout the project lifecycle. 
BCH co-ordinated a series of Factory Acceptance tests with the client and other stakeholders in attendance prior to the equipment being shipped to the final destination. 
Once the equipment arrived at the final location, BCH site technicians were on hand to supervise the installation of the equipment followed by commissioning and training services, remaining on site in a supporting role until the line was in full production and handed over to the satisfied client. 
 Benefits of choosing BCH for turnkey projects 
When our clients are considering a turnkey system, there would be series of discussions that take place and sharing of information between the parties to outline the objectives of the overall project. Following this BCH would then offer advice as to the best approach the task.  This is due to the fact that each project we deliver has its own set of specific requirements and would usually entail Turnkey supply given the benefits this would yield for the customer.  
Those benefits being- 
BCH process knowledge, expertise and quality solutions offer full support for the client throughout the process and beyond with our dedicated spares and service teams, as opposed to alternative providers where third party equipment is utilised which can significantly remove the span of control throughout the project and offer limited after sales support.

 

The client can be satisfied that the project is all being managed at one source allowing them more time to focus on other commitments. 

 

They are procuring a complete package with all elements designed to integrate seamlessly.

 
To stay up to date on the latest, trends, innovations, people news and company updates within the global confectionery market please register to receive our newsletter here

Media contact
Roshini Bains,
Editor, International Confectionery
Tel: +44 (0) 1622 823 922
Email: editor@in-confectionery.com