At last year's COP26 summit, governments and companies made promises to tackle climate change, Gerry Manley, CEO of ofi cocoa and Chief Sustainability Officer at ofi, writes. With COP27 just having ended in Cairo on 18 November, the focus is on "how to turn commitment into action and keep the 1.5 degrees climate ambition alive," Manley said.
For those in the cocoa sector, this is a challenge, he says, excluding the challenges of inflation and supply chain disruption. However, the confectionery industry is growing at pace, as consumers' appetite for ingredients with ethical credentials grows.
"In fact, we predict another one million tons of cocoa is required in the next decade to fuel demand," explained Manley. "This is a huge opportunity to channel growth in a healthier way for farmers, landscapes and consumers."
To ensure the sustainable growth of the sector, farmers need to be assisted with growing more cocoa of good quality without needing to cut down trees, which has three focus areas: "Working with farmers, rethinking the supply chain and collaborating across borders," Manley explained.
Low productivity, lack of land tenure security, costly inputs and limited access to microfinance are some of the reasons why farmers struggle to make a livelihood from growing cocoa. Just this year, the Earthworm Foundation and New Venture Fund began a partnership to address financial inclusion in Ghana's cocoa sector by trialling using a digital payment system for farmers.
According to Manley, applying climate-friendly farming techniques will help to reverse a trend which sees farmers moving into forests to extend their cocoa crop and raise their income: "We must stop climate-friendly farming techniques becoming an additional burden for farmers. That means being on the ground where cocoa is grown, listening and providing support tailored to the local context."
A five-year project under the Agriculture Innovation Mission for Climate (AIM for Climate) with USAID, The Rainforest Alliance and local communities is a good example of this, Manley cited, as farmers in Ghana and Côte d'Ivoire need to be helped to grow forest and fruit trees within their cocoa farms – agroforestry – with planting alongside their farms. Using this approach, natural forest habitats are protected and restored, as well as increasing carbon storage around cocoa farmers and help to close the income gap for cocoa farmers.
"The work doesn't stop with farmers," said Manley. "The cocoa industry can also do things differently from within, from tackling scope 1 & 2 emissions to educating and engaging consumers on why they should buy more sustainable confectionery and chocolate."
ofi have managed to achieve an 11% reduction in emissions per metric ton of cocoa, according to Manley, produced in the company's processing facilities by installing circular biomass boilers using waste cocoa shells and switching to green electricity.
Companies can promote sustainability not just through efforts in their production facilities, but in engaging customers according to Manley: "Together with our customers, we can help chocolate lovers to better understand how cocoa is grown and its social and environmental credentials, as well as capture their attention with products using ingredients that win on both taste and sustainability."
"Companies, governments and civil society must all come together to drive the international collaboration and regulation needed to rise to the challenge of our age," he said. The Cocoa & Forests Initiative highlights how engaging stakeholders across the supply chain can "propel us towards a more sustainable cocoa future."
A coordinated policy approach is imperative, Manley said, by governments of both producing and consuming countries. The EU's proposed legislation to ensure key commodities including cocoa are deforestation free, for example, can create a "level playing field".
"Systemic change requires investment, innovation and partnership at every level. So, this week's summit is a timely reminder that we cannot lose our collective momentum on climate change. We need concerted action by all – to protect our planet, to protect farmers and communities, to protect the supply of natural, healthy and sustainable ingredients, and build a more prosperous future for generations to come," Manley concluded.
Stay up-to-date on the latest industry news and developments in our magazine.
Never miss a story… Follow us on: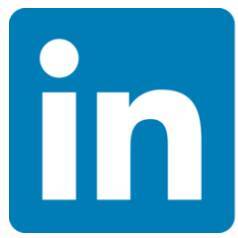 International Confectionery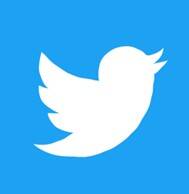 @InConfectionery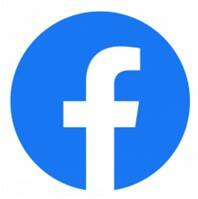 @InConfectionery
Media contact
Caitlin Gittins
Editor, International Confectionery
Tel: +44 (0) 1622 823 920
Email: editor@in-confectionery.com