Sollich KG represents innovative and comprehensive solutions for chocolate and confectionery production. The product range covers equipment for most chocolate, confectionery, snack and bakery applications 
Chocolate tempering machines always present a substantial part of the high innovative power of Sollich. The tempering machines with the model designation type TE, together with the automatic Tempergraph,  offer continuous quality control and thus ensure optimum tempering results in the practical case of operation.  
Sollich KG, one of the largest manufacturers of chocolate enrobing lines, offers machines with a working width of between 320 and 2000 mm. The flagship amongst the diverse enrobing machine – the Enromat M6 – has been further developed according to the various requirements of customers worldwide and based on the know-how of hundreds of supplied enrobing lines within the past years. The smaller enrobing machines Minicoater MC 320 and 420, as well as the Sollcoater SC 520 – 820, complement the programme, to be applied by smaller and medium-sized companies, or if smaller capacities are required.  
The Conbar line is the most flexible and efficient forming line for candy, cereal, nutrition, brittle and fruit bars. In combination with the Sollformat,  Sollich can offer the widest range of forming equipment. 
A new innovation is the Sollcofill/Sollcocap depositing line for refining biscuits, e.g., fillings like caramel, fondant, nut paste, jelly, milk, yoghurt cream or chocolate can be deposited together with ingredients. The performance of the system has been highly increased and guarantees a high-quality production of sandwiching products. Products which do not meet the quality demands, e.g., a biscuit that does not match the shape, will be sorted out automatically by the machine.  
Innovation does not stop at the development of machines and processing techniques. A lot of innovation has also been devoted to the production facilities in order to build the machines in a more efficient and flexible way.  
Besides innovations to improve the processing technology, energy saving, hygiene and the increase of overall efficiency of the production lines are also a focal point of the R&D department at Sollich. 
The service offered by Sollich is known to be one of the best services worldwide. With the new developed platform SWEETCONNECT, customers are getting documentation, spare parts and information about the machines. And this not only from Sollich and Chocotech equipment, but also from all machine suppliers who also form part of the SWEETCONNECT platform. 
The focus of Sollich innovations is always customers' needs, to support the development of new products, in order to deliver a high-quality line with high efficiency, and to guarantee a trouble-free production for decades with the installed line. 
The combination of the Sollich machinery with the cooking equipment of the Chocotech company for the production of sugar, jelly or caramel masses, provides customers with the production responsibility from a supplier, and thus also ensures the quickest and most efficient commissioning of the production lines.
Hall 4 Stand E05
Read the full feature in our magazine.
Never miss a story… Follow us on: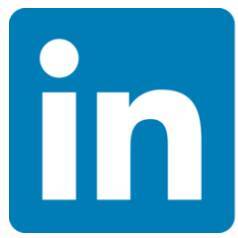 International Confectionery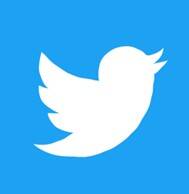 @InConfectionery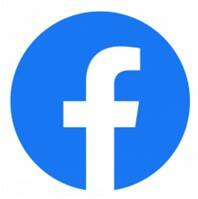 @InConfectionery
Media contact
Caitlin Gittins
Editor, International Confectionery
Tel: +44 (0) 1622 823 920
Email: editor@in-confectionery.com