The chocolate market is seeing a huge growth in different flavour combinations, with Eastern ingredients and elements, health-conscious additions and more premium chocolate options.
Consumers are becoming more demanding of the products that they purchase, and the chocolate market is no exception to this rule. Consumers want products that offer genuine sensory appeal and offer excitement and innovation, and new and unusual flavours are seen as a key way of meeting these need states. This is especially true in the chocolate market as consumers continue to turn to products for moments of escapism and small indulgence. Over the next twelve months, there will be considerable opportunity to create differentiation within the chocolate market through flavour innovation. 
Innovation as a strategic growth pillar
Barry Callebaut regards itself as the undisputed leader in chocolate and cocoa innovation, offering cutting-edge solutions that support and strengthen the business of both its industrial and Gourmet customers. Innovation is deeply ingrained in its heritage, for example Coenraad Van Houten invented the cocoa press in 1828, making it possible to separate cocoa solids from cocoa butter, and Frans Callebaut was the first to make liquid Belgian chocolate couverture.
Innovation is one of their strategic growth pillars. Close to 40% of their sales' revenue comes from innovation and product renovation. Through a network of 32 R&D Centres across Europe, the Americas, Asia-Pacific and Africa, over 350 dedicated specialists work in close cooperation with 30+ external partners (universities, research institutes, suppliers) on their innovation journey. Identifying and enabling the technology solutions that deliver the product solutions of the future involves using and combining process, ingredient, materials and technologies to unlock new product solutions like Natural Dark Cocoa Powder or the OR NOIR experience.
Delivering innovative product solutions across the company's product groups (chocolate, cocoa, compound, fillings, decorations), Gertrude Hawk, D'Orsogna Dolciaria, nuts and customer application segments, like sugar-reduced solutions, probiotic and no dairy added products. Achieve superior taste and other customer-relevant attributes: via an end-to-end approach – from bean to bar. Focus is on the origins of the cocoa bean, fermentation, roasting and chocolate processing.
Unlocking the full science of the cocoa bean: there is a long-term strategic research programme with the Jacobs University in Bremen, aimed at unlocking the science of the cocoa bean. Creating a scientific knowledge database to enable better management of cocoa across the full value chain – from the farm to the chef's table.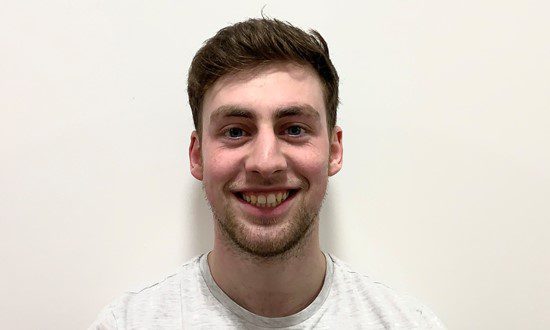 Will Cowling, Marketing Manager at FMCG Gurus says:

"Despite much attention being given to consumers looking to improve their dietary habits, a total of 49% of global consumers say that they have increased their intake of chocolate over the last twelve months. In comparison, 25% say that they have reduced their intake. Moreover, a total of 21% say that they have been less attentive to their calorie intake when snacking on chocolate. The growth in popularity of chocolate over the last twelve months can be directly linked to COVID-19 in two ways. Firstly, consumers are turning to chocolate for moments of escapism from the pressures of daily life and to alleviate feelings of stress. Secondly, consumers have been seeking out small indulgences at home to compensate for reduced out-of-home spending and activities. Given the uncertainty that continues to exist regarding vaccine rollouts and lockdowns, this is a trend that will continue for some time. Regardless of the reasons for turning to chocolate on a more regular basis, this is something that is driving demand for high quality options. Indeed, over the same period, a total of 49% of consumers say that they have sought out more premium chocolate options.
Flavour innovation is something that can significantly influence evaluations towards whether a product is premium or not, with consumers wanting products that challenge their sensory perceptions. A total of 77% of consumers say that they like new and unusual flavours within the chocolate market, showing how the sector is no longer seen as an everyday, low-cost snack but instead, one that can offer a genuine experience. When asked why they like new and unusual flavours, 71% stated that they deem themselves to be adventurous, reflecting on how consumers want products that they feel match their good taste and sophistication. 
The opportunity for brands to push the boundaries of premium and create differentiation through flavour innovation is one that will continue in the chocolate market over the next twelve months. In addition to this, 73% of consumers also said that they like to see limited edition flavours within the chocolate market, something that can also help create a buzz amongst consumers."
When developing strategies around innovation, one opportunity lies within global flavours from around the world, with 74% of those who like experimental flavours saying they like such offerings. Such flavours, especially when combined with story-based marketing to offer layers of authenticity and heritage, will appeal to more discerning consumers within the chocolate market.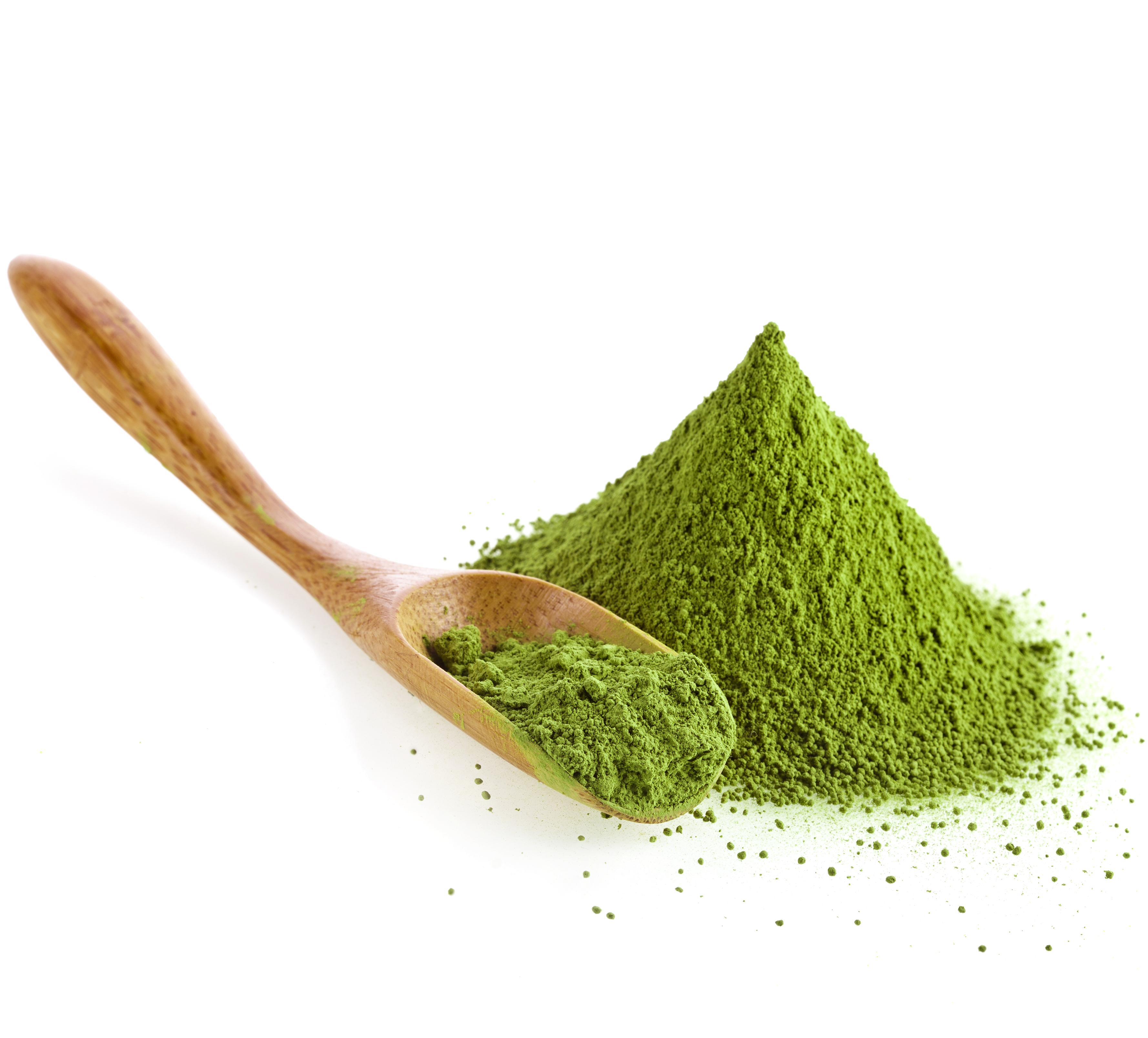 Kurt Jahncke, CEO of Paradise Fruits by Jahncke offers advice on the flavour trends that food and drink manufacturers should be taking notice of in 2021.
When it comes to flavours and ingredients there is no doubt consumers are becoming adventurous, with the Innova Trends survey (2020) stating that shoppers are becoming more receptive to hybrid products that are blending ingredients, combining food types and mixing flavour profiles.
This is clear with the number of food manufacturers and caterers adding traditional western desserts such as cheesecake, and ice-creams flavoured with Eastern fruits, herbs, spices to their offering. There has also been a rise in the number of chocolate and confectionery manufacturers adding eastern inspired products to their ranges lately too.
This is mainly because ingredients such as turmeric, matcha and green tea offer both great tastes and widely-renowned health benefits.
It is also due to the fact Japan has become a tourism hotspot in recent years and will continue to move forward; especially in the run up to the upcoming Tokyo Olympics which, due to the delay caused by COVID-19, is now set to take place in July 2021.
"To provide food and drink manufacturers with innovative fruit ingredients to meet this demand Paradise Fruits Solutions recently created the new Taste of the East range. The range is available in a variety of flavours including Mandarin & Yuzu, Lychee & Raspberry, Apple & Green Tea, Lime & Matcha Tea and Ginger & Plum, as well as bespoke combinations which can be developed to suit customer requirements.
"Taste of the East is also offered in a number of fruit inclusions formats including our unique irregular cut granulates, standard granulates, high brix fruit pastes, juice drops and standard and bespoke shapes; all suitable for a variety of applications from baked goods to chocolates and snacks," he says.
Recreating a classic
Convenience foods, particularly better for you, low sugar snacks and cereal bars, that imitate the flavours of classic treats such as birthday cake, Cherry Bakewell and cookie dough are also proving popular and will continue to do so into 2021. That's because, although consumers have enjoyed these flavours for many years, they are becoming more health conscious and so want to be able to indulge in a treat without the guilty feeling afterwards.
"Alternative products that can mimic the tastes and textures of these traditional cakes and pastries through the use of healthier ingredients such as no added sugar fruit granulates or fruit juice drops that are rich in flavour are therefore gaining favour with both consumers and retailers. Snacks or cereal bars that contain almond pieces with cherry juice drops from Paradise Fruits Solutions for example provides a better for you alternative to the traditional Cherry Bakewell tart."
Taking inspiration from the garden
"Over the next few years, we also expect products that contain botanical flavour combinations, such as elderflower, lavender and rose will become more mainstream, particularly with confectionery and beverage manufacturers. That is because not only do these ingredients provide subtle, sweet and floral flavours that replace the need for added sugar, but they can also provide additional health and wellbeing benefits, which is a big draw for consumers.
"Much of our research and development in the last few years has focused on creating and supplying fruit ingredients that meet these latest trends and complement the flavours of cereals, confectionery, beverages, baked products and snacks, extending the appeal of these ranges and adding health benefits. As one of the most significant fruit and vegetable processing businesses in the industry, we are a trusted partner to many of the world's leading food and drink manufacturers," says Jahncke.
Flavour pairing is a big trend, and not just in food service. The idea of combining flavours in new ways is also creating new possibilities in classic categories like supermarkets. HERZA Schokolade has now launched two very special lines of chocolate pieces with new flavour notes. Especially intended for muesli, nut mixes, cookies and ice cream, they give brands a way to stand out from the competition.
With its new Bitter Sweet Liquorice line HERZA shows the courage for unusual creations. Whether salty, with a bit of crunch or a bit of heat, these six products leave no liquorice wish unmet. For example, the brown buttons of soft milk chocolate with mild liquorice nonpareilles are ideal as decor, mono product or muesli ingredient. People who like a peppery liquorice taste will love HERZA's little rhombs of black cocoa butter glaze with chili and salty liquorice. And it gets even more out of the ordinary, with chopped pieces of cocoa butter glaze with fruity raspberry bits and intense liquorice flavour. These new products give customers a wide scope for creative new product ideas.
Innovation comes in many forms, but it is very clear that in 2021 and in perhaps even further into the future, we will see a more international inclusion of brand new flavour combinations, giving consumers the chance to expand their palettes and introduce them to something other than the norm.
To stay up to date on the latest, trends, innovations, people news and company updates within the global confectionery market please register to receive our newsletter here

Media contact
Kiran Grewal
Editor, International Confectionery
Tel: +44 (0) 1622 823 922
Email: editor@in-confectionery.com