Functional ingredients, minimal waste and sensory experiences are just some of the confectionery processing trends noted by BENEO, Tanis Confectionery and tna solutions.
Increasingly, manufacturers are looking at ways to provide consumers with new and exciting confectionery experiences. With more consumers looking for intense or memorable consumption moments, confectionery products need to deliver in terms of visual appeal, as well as targeting the other senses. Brands that can deliver strong sensory qualities are the most likely to stand out and this means experimenting with new confectionery colours, designs, packaging and textures to truly tantalise our senses.
With four out of five consumers worldwide saying that drinking and eating needs to be an experience and seven out of ten consumers globally now agreeing that: "Texture gives food and beverages a more interesting experience", the sensory satisfaction provided by texture is key in confectionery.
Translating this trend and overcoming a range of technical challenges, the BENEO-Technology Centre have been working on a range of unique candy and gum applications to help demonstrate the potential for new confectionery coatings. The end result is a raft of new product concepts from BENEO. These include: ReMix – a translucent coated chewing gum, Mellow Moments – a translucent coated chewy candy, and Rush – a soft mint chewable with sanded coating. While each of these applications face different challenges in the production process, they all have one thing in common: BENEO's sugar replacer isomalt. Thanks to different grades being available, coupled with isomalt's unique technical characteristics, the company says the sugar replacer can help manufacturers overcome various challenges in production processing and offer individual solutions for confectionery applications.
Translucent coated chewing gum
Traditionally, creating gums with different colours, textures and flavours requires a lot of resources in terms of materials, energy, time and therefore cost. As, if using another sugar replacer that does not crystalise translucently like isomalt, each different gum would need to be coated individually. However, thanks to the technical properties of isomalt, it is possible to produce these in a much more efficient way, while achieving the same high quality.
Rather than using different coloured coatings to match the gum centres, manufacturers can instead develop unique sugar-free gum cores that deliver different taste, texture 'crunch' sensations and colour. Then, it is simply a case of just using one translucent coating, allowing the colourful core to be visible, while saving a huge amount time and money in comparison to the commonly used individual coating process.
In development trials, different grades of BENEO's isomalt (Isomalt GS and Isomalt ST) were used in the range of coloured and flavoured gum cores to create various texture and crunch experiences. As Isomalt GS is the only polyol that is translucent when crystallised, it was ideal for coating all of the different chewing gum cores at the same time, using one single syrup coating solution processing.
Finally, no gum Arabic was needed in the ReMix new concept trials, as Isomalt GS has good elasticity and flexibility after coating. It is also a stable coating that delivers excellent shelf life and, as isomalt comes from sucrose, it has a sugar-like mild taste that enhances subtle flavours, but importantly, it has no aftertaste or cooling effect.
Translucent coated chewy candy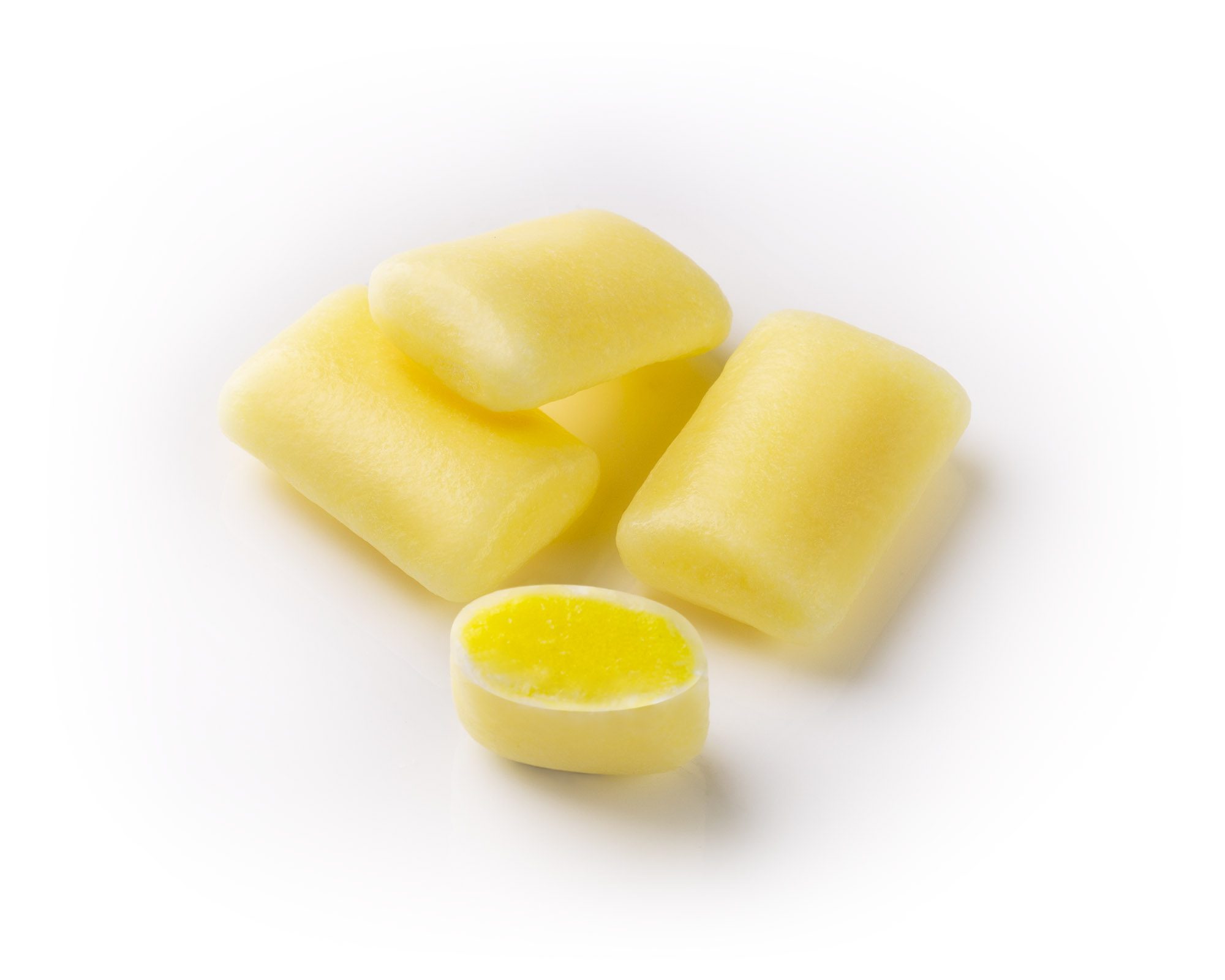 Creating a hard coating with an even surface on a soft chew can also be challenging. The team at the BENEO-Technology Centre experimented with isomalt to overcome this issue and the new recipe concept, Mellow Moments was created. Extruded, formed, sugar-free, chewy candy pellets were created using BENEO's isomalt which also stabilised the candy's core texture. This was then coated with Isomalt GS, ensuring the resulting chewy candy delivered a pleasant crunch and excellent shelf life. Furthermore, as a result of isomalt's good stability, the coating layer does not absorb water, which prevents softening and eliminates the need for individual confectionery wrapping. In addition, the high solubility of Isomalt GS results in a shorter coating time and requires lower temperatures, therefore allowing for savings on energy costs as well.
An all-in-one solution
Tanis Confectionery designs and supplies plants for the production of sugar confectionery. A production plant that weighs, adds, mixes, heats, boils, cools and gives shape to the ingredients of your final product. We always focus on customer wishes, whether that is which unique end product they would like to produce and how we can design the right process and capacity to achieve this. Tanis also has a pilot plant facility: Tanis Candy Innovation Centre also called the TCIC where we can perform proof of concept tests to create together the right equipment, recipe and processing.
"the sensory satisfaction provided by texture is key in confectionery"
Tanis Confectionery boasts a market leader position in the gums and jelly production line both in starch moulding trays as the non-starch processing. They say they grew to this position because they are an 'all-in-one' supplier who can deliver all the machinery to develop from raw ingredients to a product ready for the packaging line.
All the equipment and software are created so that every machinery part talks the same language which can provide great outputs. Due to this, Tanis is able to support candy manufacturers or startups optimising the formula and processing time to come together to the right equipment with the required quality and efficiency.
tna offers a wide range of fully integrated processing and packaging systems, designed to optimise production efficiencies across the entire confectionery line. Covering everything from customised kitchen solutions to starch moulding, finishing, distribution and packaging, we can help manufacturers meet processing challenges in applications such as gums, jellies, marshmallows, fondant cremes, liquorice, hard candies, chewy candies, caramels and crusted liqueurs.
Edward Smagarinsky, Group Product Manager (Mogul) – tna solutions says: "Our flagship tna NID forté 3 mogul is a popular choice among confectioners looking to meet the latest adventurous candy trends – whatever the format, shape, colour or flavour. Compatible with a wide range of moulding starches and featuring depositing pumps, it can handle a variety of different recipe types – including both lightly aerated and heavy syrups, as well as single or multi-colour combinations. And when it comes to adding the finishing touch to gummies and other candies, our versatile oiling and seasoning solutions help create an appealing look and feel that consumers love."
Processing trends
Manon Kerremans, Manager Tanis Candy Innovation Centre says: "The main trend seen at Tanis Confectionery is functional or active gums and jellies. Candies that contain ingredients that bring a health benefit. For example the Multivitamin gummies for kids, or the immune gummies for adults, candies that help you to fall asleep or beauty products that bring positive effects on your hair, skin and nails.
"With the addition of functional ingredients to gums and jellies you bring a lot of added value to the product. However these ingredients also bring many technical challenges.
Therefore the team at Tanis Candy Innovation Centre is over 80% occupied by product development support of the functional gums and jellies market. We will ask questions like 'how can you add functional ingredients without influencing the candy stability?' and 'which type of functional ingredients provides the best appearance and flavour?'"
To help this market they created the company OTC Candy. OTC Candy design and supply plants for the production of active candy, like vitamins, CBD or even pain relievers candies. They say they gain a huge advantage when it comes to accurately measuring active ingredients in candy as well as optimising recipes through their expertise in the international candy market (from ingredients to end product) combined with extensive experience in the vitamin market. This enables them to cater to their customer's requirements and establish customised processes, making it possible to produce top-quality candy with the right dose of active ingredients in an hygienic and cleanable process.
"The recent uncertain economic climate has meant there is a greater focus than ever on optimising production lines and maximising ROI"
Kerremans says: "I see a really big growth for the functional gum and jelly sector. In the United States this market is already increasing rapidly and probably the rest of the world will follow. New natural health beneficial ingredients will be discovered like for example CBD and we see more new types of active natural addings coming. And why take it in a capsule if you can also consume it via a nice fruity gummy. Taking a gummy is a more appealing way of taking food supplements and medicine at an accurate serving size. Especially for children or elder people but also a lot of adults prefer candy serving. I also prefer to take my multivitamins in candy form because I find it unpleasant to swallow pills.
"So I hope in the coming years to create many more nice formulas and efficient processes with my team of food technologists to bring great confectionery products to the consumers," Kerremans says.
Smagarinsky comments: "Manufacturers are beginning to look at 'better-for-you' products beyond an ingredients and formulation perspective. Although the health and wellness trend isn't new, we're seeing smaller pack sizes become more popular, as consumers look to control their calorie intake. Flexible equipment design is therefore key to enable confectionery producers to pivot their offering quickly and efficiently and meet changing consumer demands. Packaging systems that feature a range of jaw types to accommodate various bag sizes on a single system, for instance, mean that they can seamlessly switch between standard and smaller pack sizes, with minimal machine downtime.
"The recent uncertain economic climate has meant there is a greater focus than ever on optimising production lines and maximising ROI. In practice, this means producers are always looking for ways to improve processing speeds, while maintaining that all-important product quality. Advanced confectionery processing lines featuring the latest electronic controls and smart on-line feedback – combined with a high performance, flexible and fully integrated solutions – have become a game-changer for manufacturers, and we expect this to continue over the next few years.
"Going forward, smart technology, automation and hyper-connected systems will give brands more opportunities to develop their lines, access remote aftermarket services and generally improve product safety and quality. Throughout the pandemic, we've been further enhancing our aftermarket support offering with advanced features such as remote monitoring, machine learning and AI to give manufacturers everything they need to keep lines running smoothly and profitably for years to come."
Manon Kerremans, Manager Tanis Candy Innovation Centre says: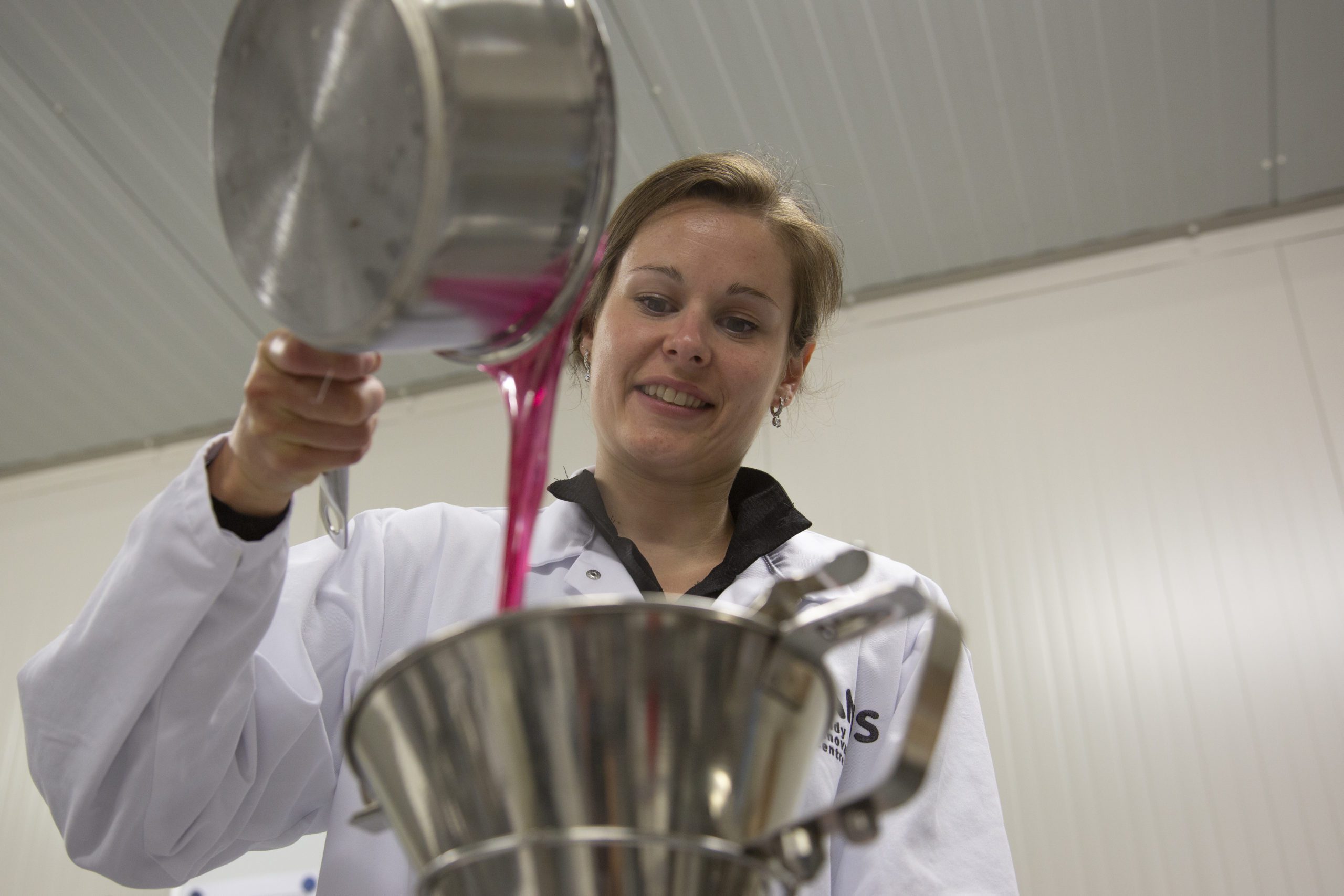 "The number one target is achieving the right constant candy quality, stability in the form of shelf life etc. We see often older/outmoded, batchwise or more manual processes result in varying candy quality output. Eating candy should be a great experience and you do not want your consumers to taste a gummy with wrong flavour dosage or the consumer need to peel the candies from each other because they became sticky in the packaging. 
For example 1% more moisture in your final gummy can give a total different texture perception and could give stability issues during shelf life. Therefore Tanis focuses on very accurate processes resulting in the same high quality candy output each production run. For example the continuing cooking systems of Tanis will give very high quality reliable outputs. And the cooking system is responsible for one of the most important parameters in making candy the final moisture content. 
In the past almost all candies were deposited in moulding starch trays. Now we see most customers prefer the non starch method. The curing step before demoulding in the starch trays for 18-62 hours at a specific temperature is dismissed from this process. Therefore creating an optimal stable formula in the kitchen and right viscosity candy mass at depositing become more critical. Tanis created different tools to optimise your formula and process to create an efficient starchless process. For example the ability to work with less water due to the hot premix preparation method.
The third target is designing a production line which can produce a variety of products. Not only producing one formula but all kinds of different formulas. So for example making totally different texture type gummies with different gelling agents with the same equipment. Therefore Tanis came up with a premix vessel specially designed to use all kinds of gelling agents making a chewy gelatin gummy and a vegan fruity pectin jelly both on the same equipment and method.
In the future, we forecast it will become harder to find skilled operators and therefore more automatic production lines are of interest. Tanis already installed many 4000 kg/hr gums and jellies lines which can be operated with only a few operators."
Edward Smagarinsky, Group Product Manager (Mogul) – tna solutions says: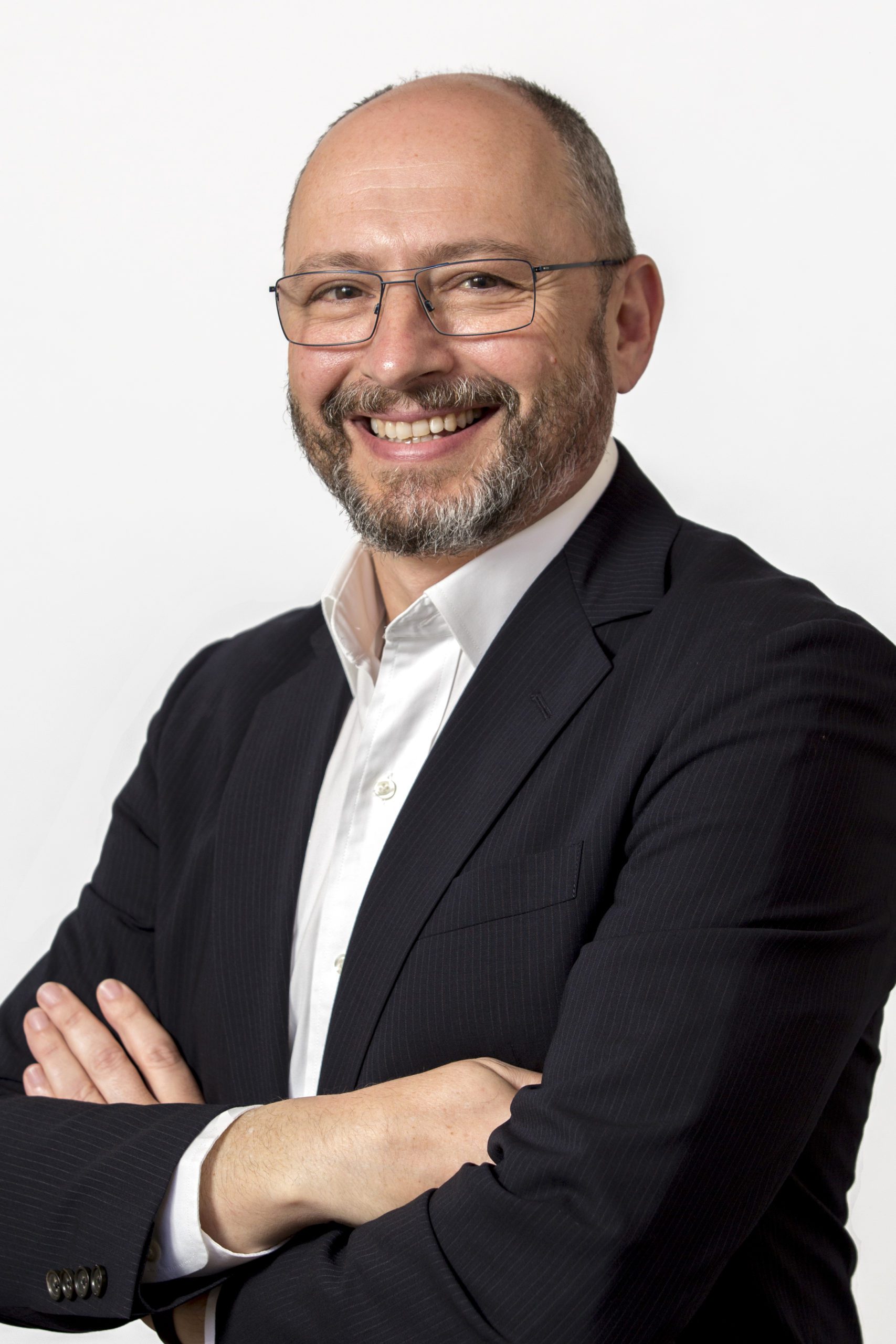 "Keeping up with stringent safety standards continues to be a key challenge for candy manufacturers – and with good reason. Handling uncontained starch, for example, can bring serious explosion risks, requiring all equipment to be risk assessed and meet the appropriate regional regulations, such as ATEX, IECEx or HAZLOC. To help customers stay safe and compliant, we like to lead by example by ensuring all our confectionery processing systems meet these standards. We're also updating our aftermarket service and customer training programmes in line with the latest best-practice guidelines – so they're in safe hands!
Another challenge is minimising product waste while ensuring product quality batch after batch. This certainly poses difficulties, especially during the product finishing phase. For example, oil application is traditionally measured by the operator eye, which can easily result in gummies being over- or under-coated. The implementation of the latest polishing technology, however, ensures accurate oil application and spraying, for reliable and repeatable gummy coating. This is leading to a more automated, recipe-driven approach across the industry, especially when it comes to the application of tacking agents, sugar coatings or citric acid powders and flavours."
To stay up to date on the latest, trends, innovations, people news and company updates within the global confectionery market please register to receive our newsletter here

Media contact
Kiran Grewal
Editor, International Confectionery
Tel: +44 (0) 1622 823 922
Email: editor@in-confectionery.com