Andre Jansen, Global Sales Manager DTV, of Eagle Vision (a member of the Industrial Physics family) discusses the pioneering Dirty Tray Vision System and how it is transforming starch moulding lines.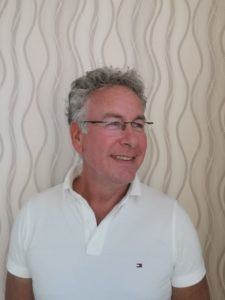 Industrial Physics is a global test and inspection partner which provides packaging, product, and material integrity testing solutions to manufacturers, production lines, and laboratories across the world. Their purpose is to protect the integrity of their customer's brands and products through first-class equipment that allows testing across a wide range of specialised applications.
Across their family of brands – including Eagle Vision, TQC Sheen, CMC– KUHNKE, Quality By Vision, and many more, Industrial Physics has been supporting the food and beverage, flexible packaging, medical, and coatings markets for almost a century. 
Thanks to the business' global network of technical and support experts, access to advanced technology, and diverse product portfolio, they can offer reliable equipment that adheres to all relevant industry standards. At Industrial Physics, they develop instruments for a variety of demands and can offer multiple solutions across a diverse range of industries. Utilising the latest advancements in technology, the instruments test across highly specific applications that will ensure the integrity of their customer's packaging, products, and materials. 
Due to the high number of trays used in starch moulding lines, Industrial Physics noticed waste and labour costs were rising quickly and have worked to develop a solution to this issue. Andre Jansen, Global Sales Manager DTV, speaks to International Confectionery about the Dirty Tray Vision system, which has been brought to life by the team at Eagle Vision, one of the Industrial Physics brands. 
Jansen says: "Let's do a quick calculation: it's normal to have around 20,000 trays in one starch moulding line and our industry experience has told us that around 5% of all trays will come across issues, such as insufficient amount of starch, residue jelly left in tray, or bad imprints. So, if we're saying that one line could have 20,000 trays, this means that every 24 hours, you can expect to find 1,000 bad trays.  
"We have identified that it is dirty trays that are causing most of the issues. After a while, an operator can find themselves with so many dirty trays in the system that production needs to stop." 
He explains: "The amount of labour involved in taking out, emptying, cleaning, refilling and putting back one dirty tray is around six minutes – when you think about the number of trays that are poor in quality, that time starts to add up very quickly." 
The Dirty Tray Vision System 
The Dirty Tray Vision System (DTV) inspects every tray immediately after printing in the starch and before it has been filled with the jelly. Questions normally arise throughout production such as 'Is the tray flawed?' or 'Is the tray perfectly filled with starch?' and the DTV is designed to answer all these questions. The tray will stay in the system, but will not be filled with liquid jelly, and will therefore not get contaminated with hardened pieces of jelly. 
Jansen adds: "By preventing trays from becoming dirty and ensuring the user is only producing candy using clean trays, we found out that the rejection rate drops from 5% to less than 1%. So, if we calculate this again imagining that we have 20,000 trays in one starch moulding line, using the DTV means the number of dirty trays reduces from around 1,000 to 200. These trays need to be removed from the production line to keep the required quality and quantity levels." 
The Dirty Tray Vision System is placed in the production line between the printer table and first depositing pump. The DTV System automatically stores images of 'good trays' under a recipe name provided by the operator. Many recipe images can be stored in the system. During production, the system takes a photo of each tray and compares it to the photo of the 'good tray'. If the DTV System concludes that the difference it too big, it will automatically take appropriate action.   
Research showed Industrial Physics that depending on the customer, only 0.2% – 3% of all trays will be rejected. The customer is also given flexibility and is able to determine what they believe are acceptable levels of quality by freely adjusting the levels of inspection to their specific requirements. "The DTV system can be installed on any starch moulding line from any brand. The system can inspect 400, 800 and 1200 mm trays," says Jansen. 
He adds: "A DTV System shouldn't be seen as an additional cost because it will drastically save you money due to the reduction in waste both for both products and labour. The Return of Investment (ROI) period is only three to 12 months. It's a massively beneficial investment for any confectionery company." 
Let's break it down further… 
What the DTV system will do depending on various scenarios: 
Situation: The tray is not properly filled. 
Action > No deposit of liquid jelly – the tray can stay in the system.
 
Situation: The imprint is not acceptable. 
Action > No deposit of liquid jelly in order to prevent bad quality – the tray can stay in the system.
 
Situation: A (piece of) mould is missing. 
Action > Stops the machine before the missing mould ends up in the stacker and in the final packaging.
 
Situation: There is a visible jelly part on the tray
Action > No deposit of liquid jelly – ejector system is activated to eject the tray from the production line to be cleaned.
 
Situation: The wrong mould board is in the machine, or the correct one is not properly placed. 
Action > No deposit of liquid jelly – operator needs to make sure the right mould board is placed in the right direction. 
A revolutionary solution 
"The Eagle Vision DTV is the first and only solution to directly tackle the issue of dirty trays and insufficient starch deposits. The Eagle Vision DTV system is the result of a successful collaboration between Industrial Physics, a global test and inspection provider, and Luuk Hilhorst of LHT Consultancy, who has extensive experience in the industry of starch moulding lines," Jansen states. 
On a starch moulding line, without a DTV system, the operators can visually check for dirty trays, but they don't have a continuous view of this due to all the other duties they have to concentrate on. However, using advanced technology, the Eagle Vision Dirty Tray Vision (DTV) system works 24/7 without losing focus, this means there is an undeniable improvement of quality. 
"Without the Dirty Tray Vision System (DTV) liquid jelly was deposited on trays which were not properly filled with starch. That impacted the quality of the product and in some cases created double dried products.
"The DTV also recognises if an imprint is acceptable or not. Using the DTV System, only accepted imprints will be filled with liquid jelly. Even a missing plaster mould or wrong mould board can be detected by the DTV system to prevent incorrect or missing products. The DTV increases the quality of production and machine performance and decreases the amount of production stops and customer complaints," explains Jansen. 
Other developments have been made in this sector, including starch-free moulding and depositing lines. Here there are a full range of moulds, such as metal, silicone and plastic.  The correct choice of mould material is critical to successful setting and ejection and is highly product-specific, and Jansen says there in fact are "some demerits" to starch-free moulding. 
"Some ingredients may stick to the moulding wall during the moulding process," he explains. "This is because the ingredients do not include starch. This may lead to cross-contamination during the production of gummy candy. The moulding starch line is used in the moulding, depositing, and drying processes of jelly candies to absorb moisture from the candy during stoving. 
"The DTV System uses high resolution, purpose-built cameras to take images of the starch moulding tray – it then compares this against images of an accurately filled tray. If a tray is not filled correctly, depositing does not take place and the tray can be either be removed manually or by using the tray eject system," he says. 
"By using this unique system with our specifically developed software for image comparison, it is possible to define a special algorithm which can detect certain image deviations. The advanced software also includes an automatic learning function where rejected images are stored with time and date to secure traceability." 
Providing a quality service
"At Industrial Physics, we believe that supplying you with high quality testing instruments is only part of our job. We're committed to offering you a service that ensures your needs are fully supported throughout every step of your journey with us – from purchasing, to installation, and throughout ongoing maintenance. We understand that being fast, efficient, and truly reliable is critical when it comes to servicing the instruments that keep your business running. And that's why we've established a global network of dedicated service specialists," says Jansen. 
He promises: "Wherever you are in the world, our experts are on hand to support your needs – whatever they may be. From installation, through to calibration, repair, and preventative maintenance, we've got you covered. As a partner in testing and inspection solutions in packaging, product and material integrity, we believe it's critical that we don't just supply our customers with the right equipment, but we provide a service that truly allows them to get the results they need." 
Image credit: Industrial Physics
To stay up to date on the latest, trends, innovations, people news and company updates within the global confectionery market please register to receive our newsletter here
Media contact
Kiran Grewal
Editor, International Confectionery
Tel: +44 (0) 1622 823 922
Email: editor@in-confectionery.com