Plant-based food options is growing exponentially in popularity, here we look at how different ingredients have been formulated to make bakery processing of plant-based products easier.
Demand for plant-based food and beverages is growing at an impressive rate. Worth 4.4 billion EUR in the UK and Europe in 2019, the market is expected to increase by 70% to 7.5 billion EUR in 2025. The bakery sector has already started to react to this increasing demand, but one of the biggest obstacles to developing plant-based bakery products is creating alternatives that offer the same indulgence and satisfying taste that consumers know and love. Here, we look at the key trends in bakery and insights into consumer purchasing behaviour, discussing the flavour solutions available to help manufacturers overcome processing challenges with plant-based bakes. 
What's trending? 
Great taste is top of the list for many consumers when it comes to choosing plant-based bakery products, and that is not likely to change – however, there are a number of trends in 'traditional' bakery that offer opportunities for manufacturers to innovate in plant-based. 
Experimenting with new flavours and more indulgent textures is one area that is proving popular – 23% of UK consumers say they love trying new experiences. Combining crunchy texture with smooth, overloading with indulgent creamy fillings and creating half-and-half flavoured products are just some of the ways manufacturers can create a sensory adventure. 
Take almonds as an example. Olam Food Ingredients, one of the world's largest growers with processing operations in Australia, Vietnam and the US, have an integrated supply chain which enables them to deliver fresh almonds year-round to customers across the globe. Almonds' versatility across whole nuts, pastes, flour and butter makes them the nut of choice for inclusion in healthier bakery and confectionery products. According to Reports and Data research, sweets are the top category for almond introductions (27%) in Europe, followed by bakery at 17%. 
In terms of flavour innovation, classic desserts could be a great source of inspiration for the bakery category. 50% of European consumers said they would like to see new cookies with indulgent 'dessert flavours'. This is already a key trend in the US as dessert-inspired cookies or bite-size bakery items with dessert flavours such as apple pie or ice cream sundae offer a permissibly indulgent alternative to a highly calorific dessert.
For the UK market, British nostalgia is on-trend again as 60% of consumers say they would be interested in buying discontinued brands from their childhood. Classic combinations such as banoffee, rhubarb and custard or sticky toffee are likely to have high appeal, as well as the classic sweet shop flavours that bring back childhood memories. 
A rising trend for vegan ice cream that is not restricted only to those following a vegan diet, goes hand in hand with demand for a variety of flavour combinations. Inclusions specialist Pecan Deluxe is staying ahead of this curve, with a range of no added egg and dairy options including salted caramel sugar pearls, cookies and cream biscuit pieces and an eye-catching five-coloured sugar pearl mix. More recently, cocoa rich brownie pieces, cookie dough, oaty cookie pieces and a variety of the company's praline nuts, and seeds have been added to the list. 
"To reproduce the complex profile of butter in baked goods and provide a plant-based claim, it is important to both understand the product matrix of butter and the changes that occur across baking times"
In addition to ice cream, food manufacturers wishing to broaden their appeal in the vegan market can now offer consumers a wide range of delicious and indulgent treats, as Pecan Deluxe's inclusions are suitable for a much wider variety of applications including bakery, confectionery and desserts. 
Liz Jones, Commercial and Development Director at Pecan Deluxe explains: "As the popularity of plant-based inclusions increases, we've developed our dairy-free portfolio to encompass a spectrum of tastes, which mirror those found in non-dairy applications, allowing manufacturers to add a touch of luxury to their expanding vegan lines." 
All Pecan Deluxe products, including traditionally made fudge, moulded chocolate shapes, brownie pieces, cookie dough and praline nuts, are made using natural colours and flavourings in strict allergen controlled, BRC A grade facilities. The company says it is constantly innovating to develop new flavours and textures and can create bespoke products tailor-made to customers' requirements. 
The company has also launched no added egg and dairy cookie dough chunks to its range. Just like the existing flagship range of cookie dough, the individual chunks are individually frozen and perfect for adding to ice cream and other desserts. 
Versatile cookie dough is especially in demand from the food industry after sales of comfort foods have recently soared, not only as an addition to frozen confections, but also as a stand-alone snackable option – bagged and eaten raw, straight from the freezer. 
The free-from range allows manufacturers to add a touch of luxury to their expanding healthy eating lines, protein-fortified cookie dough chunks, suitable both as a raw stand-alone snack or delivering an extra protein kick to fortified ice cream. 
"Consumers are becoming increasingly conscious about their diet and well-being, but at the same time, are looking to indulge in comfort food and sweet treats to cheer themselves up during a time of crisis. Our cookie dough is safe to be eaten raw which makes it healthy and satisfying as a stand-alone snack," explains Graham Kingston, Pecan Deluxe EMEA Managing Director. 
Consumer wish-lists for plant-based bakery 
According to research by Synergy Flavours, 24% of consumers have a desire for plant-based alternatives to taste like traditional recipes, and the most appealing claims for plant-based bakery products are great taste, fresh, premium and indulgent. 
Significant advances have been made in the field of plant-based proteins, including the discovery of novel sources and improved protein extraction methods. However, these have not come without their challenges for bakers, and creating plant-based products that meet consumer requirements in terms of taste, appearance, functionality, nutritional content and price is a big ask. Removing egg or dairy – the ingredients most likely to contribute to indulgence – from recipes can result in issues with stability, texture, taste and structure, all of which must be overcome to create products that meet consumer requirements. 
Another challenge with plant-based alternatives to traditional ingredients is that they may possess undesirable flavours or off-notes, that can impact on flavour delivery. Taking a scientific approach to understanding the complex flavour of challenging protein-bases makes it easier for bakers to select flavours that work with the base, rather than against it. Using gas chromatography-mass spec (GCMS), Synergy analysed pea protein and found that it contained compounds that could be described as nutty and caramellic. These notes are shared with chocolate, caramel and other 'brown' flavours, making these flavours an obvious pairing for products that use pea protein. 
 
"23% of UK consumers say they love trying new experiences" 
The reality is the rising popularity of plant-based foods isn't a passing trend, but more of a completely new lifestyle that will only continue its upward trajectory, and ingredients specialists are vital in helping manufacturers utilise new and exciting ingredients into their bakery processing that are not only plant-based, but better-for-you, clean-label, transparent and also offering some form of indulgence. As consumers look for healthier alternatives whilst simultaneously demanding for the gratification and satisfaction that comes from creaminess in confectionery and bakery products, the normal challenges that would normally arise during processing can be completely removed with the development of alternative ingredients.
 
Lorraine Kelly, Senior Category Manager, Synergy Flavours says: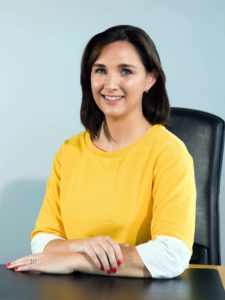 "Continued consumer interest in plant-based products means that the bakery sector must look to new and innovative flavour solutions that can replicate the indulgent taste and texture associated with traditional baked goods. 
Synergy Flavours has developed dairy-free flavour solutions that can be used to build back creaminess, mouthfeel and indulgence, delivering authentic taste by mimicking the characteristics and flavour of traditional ingredients. Unlike typical flavours that simply add top notes, these solutions add flavour, body, mouthfeel and masking in a single solution, helping to deliver the multi-sensory experiences of silky, smooth, dairy-like creamy body in plant-based bakery products.  
These solutions can also help bakers recreate some of the nostalgic flavours that are currently trending, like creamy banoffee, ice cream sundae and cream cheese toppings. Indulgent concepts and classic flavours are featuring heavily in many new bakery launches according to Mintel, with 'buttery taste' a consumer cue for premium, indulgent products – it is clear that this is therefore an important attribute to replicate in plant-based bakery.  
To reproduce the complex profile of butter in baked goods and provide a plant-based claim, it is important to both understand the product matrix of butter and the changes that occur across baking times. Synergy's research identified aroma compounds at different stages of the cooking process, taking butter from raw to cooked, and flavourists were then able to recreate flavours that give the authentic taste of real butter as a product is baked." 
J.I.X Antony, Vice President – Ingredient Excellence at Olam Food Ingredients says: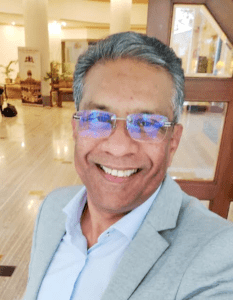 "Fruit and nuts are a popular category of food inclusions, with this market segment forecasted to grow at a CAGR of 7.6% between 2019-2026 – driven by growing demand for plant-based products and the ongoing health crisis highlighting the importance of health and wellbeing.  
To this end, our innovation pipeline is aligned with market and consumer trends for healthier bakery and confectionery products using nuts as a base ingredient, drawing on our portfolio of almonds, cashews, hazelnuts, pistachios, walnuts and peanuts. 
Two of our key areas of focus are healthy, guilt-free indulgence and nutrition, health and wellness. In the healthy, guilt-free indulgence area, we are developing nut-based products with the aim to replace perceived 'unhealthy' ingredients in bakery and confectionery products.  
For example, where hydrogenated vegetable oil (HVO) and sugar are commonly used to create cream fillings in products such as cookies and wafer rolls, we have developed nut-based pastes which can be used as a healthier, tastier alternative to HVO. Our innovative formulation enables the nut paste to solidify after insertion, overcoming stability issues associated with unsaturated fats in nuts that – in other cases – would cause the paste to ooze out of products. In the chocolates category, we have created plant-based replacements for dairy ingredients using nut pastes and flours. 
As for nutrition, health and wellness, nuts are a good source of unsaturated fats, protein and micronutrients. The fat profile in nuts – particularly almond and cashew – is comparable to or better than the fat profile of olive oil, which is well-known for its health benefits. We have developed several health and wellness focused products with dried fruit and nuts, including nutrition bars, protein cookies with defatted flours, nut-based spreads and even lollipops with nut pastes." 
 
 Graham Kingston, Managing Director Pecan Deluxe APAC EMEA says: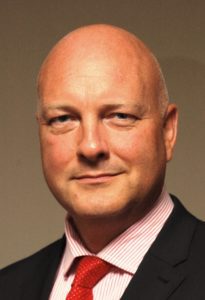 "We're seeing an ever-increasing demand for plant-based inclusions and toppings due to a growth in consumers wishing to reduce meat and dairy consumption for a health kick that avoids commitment to a wholly vegetarian or vegan regime.  What started off as niche requests primarily within the ice cream and chilled dessert categories a few years ago, has now developed into a full-scale trend which most recently has extended into the bakery sector.   
We've been able to make relatively simple tweaks to some of our range, for instance praline nuts and seeds are ideal for adding richness back to dairy free foods and sugar pearls & popping candy can be barrier coated with vegetable fat to offer limitless decoration and even baking possibilities in terms of colour and flavour.   
We have developed an ever-expanding range of items like brownies, cookie pieces and cookie dough using substitutions like plant-based fats and oils for example, but from an ingredient perspective one of the biggest challenges we face is how to replicate the sensory profile associated with these traditional products, particular when removing elements like butter from recipes.   Plant based consumers are reluctant to give up the familiar tastes they know and love, therefore a large part of our innovation in this category is centred around flavours and mouthfeel and our NPD team are constantly working on new ideas to keep raising the bar, so everyone can have their cake and eat it too!" 

To stay up to date on the latest, trends, innovations, people news and company updates within the global confectionery market please register to receive our newsletter here
Media contact
Kiran Grewal
Editor, International Confectionery
Tel: +44 (0) 1622 823 922
Email: editor@in-confectionery.com