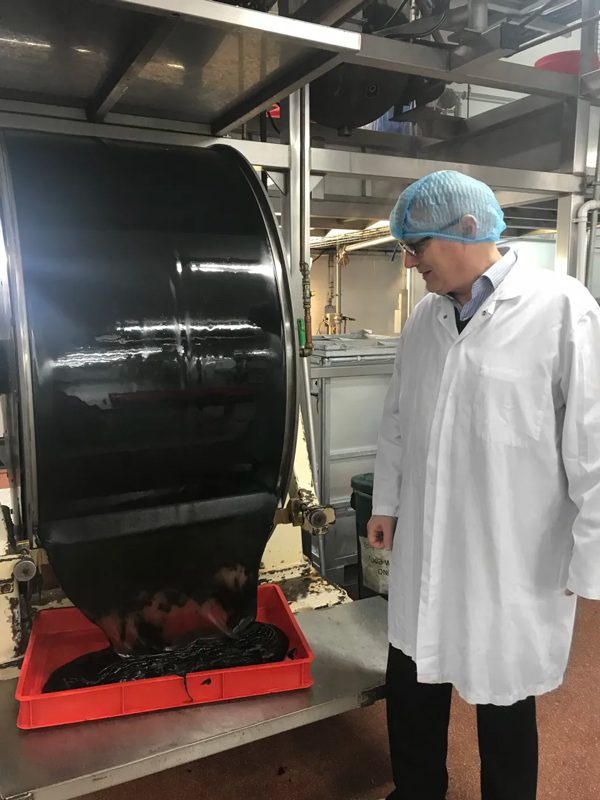 The owners of Bristows of Devon and Crawford & Tilley announced that their confectionery division is to have a new focus. Garry Lawlor has joined the company as Operations Director across the whole confectionery business. He will work alongside Nigel Moult who joined the company recently as Commercial Director. Together, the two will steer the strategic direction and day to day operations to grow and strengthen these two iconic British confectionery brands.
In January, Garry, Nigel and UK Sales Manager, Steve Page, will attend ISM trade fair in Hall 5.2, stand B16, where, for the first time, the products of both companies will be showcased to a global audience. It will offer a one-stop-shop covering the whole portfolio of British confectionery including toffee, fudge, bonbons, hard boilings and lollipops.
Garry Lawlor is no stranger to confectionery with 28 years of experience in manufacturing, logistics and operations; the last 15 of which were spent in senior management roles for confectionery companies, including Managing Director of Tilley's sweets.
The companies have already benefited from investment in infrastructure and shared services provided across the group, including expertise in international distribution, helping to drive down costs and improve quality and global reach.
Garry said, "Bristows and Crawford & Tilley are known for their exceptional quality hand-made and crafted sweets and long-established brands which have resonance with millions of consumers. We'll be aiming to create moments of customer delight with nostalgic brands and new twists in the form of innovative flavours and packaging. Most of all, we'd like to make sure that we are the go-to flagship brands for British confectionery, both at home and worldwide."
He also paid tribute to the highly skilled staff employed in this traditional artisan trade, "We are proud of the staff at all three sites, many of whom have spent many years working in confectionery, using techniques they have perfected but that have remained essentially unchanged over the last 100 years. With their help, we're ensuring that the heritage of sweet making has been preserved in their communities."