The upcoming 2023 edition of Gulfood Manufacturing will see the participation of ACMA and VOLPAK, belonging to the Coesia Group, specialising in the design and manufacturing of automatic packaging machines for consumer goods.
The presence of these companies at the trade show is part of a strategy of expansion towards the Middle East and Africa market, backed by a technological offering perfectly in line with the needs of the industry and the region.
According to a report published by GlobalData this year, in 2022, the food market in the Middle East and Africa (MEA) region was worth more than $383 billion, aggregating industries such as meat, bakery, cereals, dairy and others. The value is paired with an equally striking growth forecast, as it is estimated to increase by 33% annually until 2027.
These anticipated projections are encouraging companies to look at this area and developing packaging solutions suited to specific consumer trends. Companies like ACMA and VOLPAK offer a long-standing experience and advanced technologies that go a long way towards supporting manufacturers in meeting new demands from these geographies. 
VOLPAK develops HFFS (Horizontal Form, Fill and Seal) machines for flexible packaging, specifically targeting the food and dairy industries, with a portfolio covering products such as tomato paste, sauces and condiments, dried fruits, rice and cereals, dairy, juices and more. It also offers a wide range of flat-pouch packaging solutions for the pharma industry, through the Coesia brand Enflex.
ACMA, meanwhile, serves the food industry specifically focusing on confectionery, bringing its engineering expertise to a segment showing encouraging signs of growth within the MEA area. The company offers a broad selection of solutions for primary packaging, including flow packing for snacks and bars, fold wrapping for chocolate pralines, candies and gums and bottle filling for edible oils. ACMA's portfolio also features a selection of secondary packaging solutions, enabling the company to offer comprehensive systems for the packaging of edible products and more.
The demands of this region have led VOLPAK to develop machines for the high-speed packaging of liquid and semi-liquid products such as juice and other sauces. Among the most popular solutions are the SP and SI series machines, which can form, fill and seal pouches at medium and high speeds. The most popular formats are sachets (or flat-pouches) and doypacks (stand-up pouches). Depending on how the product will be consumed, VOLPAK machinery also offers a wide range of pouch re-closing options such as corner cap, top cap or zipper.
ACMA's CW series of multi-format machines was designed to package pralines of different shapes in many different styles: from side and double fold, portfolio with or without banderol, up to napolitains, bunch, fancy, boero, viennese and rolled. These advanced fold wrapping solutions are coupled with smart handling.
ACMA also offers different automated systems for feeding (VL and Carousel), distribution and product orientation (single or multiple grip robotic distribution). These systems are developed according to the shape of chocolates to be handled, how they are to arrive at the machine, the type of wrapping to be applied and the production speed required.
Being part of the Coesia Group together with a pool of companies mastering different technologies offers significant advantages, among which the possibility of designing integrated production lines. Coesia is able to cover all stages of the packaging process with state-of-the-art solutions, from primary packaging to end-of-line management including advanced handling and automated transfer solutions.
As part of the Coesia Group, both ACMA's and Volpak's solutions can be equipped with a set of digital tools, part of the Coesia Digital portfolio. OptiMate, Coesia intuitive and user-friendly HMI, was developed to facilitate operator activities and improve machine efficiency, features advanced production control functions, from guided support for maintenance and changeover to direct access to statistics and alarms.
Stay up-to-date on the latest industry news and exclusives in our magazine.
Never miss a story… Follow us on: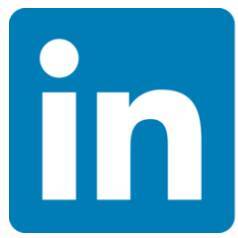 International Confectionery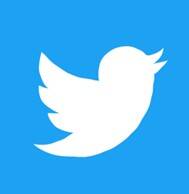 @InConfectionery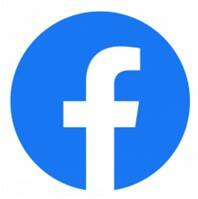 @InConfectionery
Media contact
Caitlin Gittins
Editor, International Confectionery
Tel: +44 (0) 1622 823 920
Email: editor@in-confectionery.com