Taking place this month, the 44th edition of SIGEP 2023 will oversee more than 1000 exhibiting brands. The international gelato, pastry, artisan bakery and coffee trade show SIGEP will be taking place from 21 to 25 January 2023 in conjunction with AB Tech Expo, an international exhibition which focuses on technology and machinery in the bakery sector and involves all supply chain processes including product storage, recipe preparation and baking, cooling, cutting and final packaging of dough. 
For over 40 years, SIGEP has been synonymous with international competitions, as a lever for professional training and discovering new talents in the six arenas which have been set up at the show, comprising of the Gelato Arena, Dolce Arena, Bakery Arena, Choco Arena and Pastry Arena covering gelato, pastry, chocolate, bakery and coffee sectors. In the Pastry Arena, the event will bring together important names in ingredients, technologies, packaging and services. Visiting professionals can gain perspectives on technological and product innovation on international market evolution and where they can meet professionals in the 'Vision Plaza' format which features both international analysis and big names in artisan foodservice. There, visitors can expect to learn about innovations and trends, market focus, digital technologies and sustainability. 
In the Bakery Arena, it will once again feature Bread in The City, now in its fifth edition. This is an international bakery championship run in collaboration with Club Richemont, and this year, will feature nine teams from three continents including China, Crotia, Israel, Italy, Peru, Portugal, Spain and other countries. During the five-day period, the Bakery Arena will become the 'centre' of activities for the bakery supply chain, in collaboration with national and international sector associations including Assipan, the Italian Federation of Bakers and the aforementioned Richemont Club. It will also showcase research and studies conducted with the purpose of outlining the sector's development prospects. This includes a study conducted by Cerved on bread consumption between sustainability and new food trends. Staging the event alongside AB Tech Expo means visitors will also be updated on latest innovations in machinery and systems, raw materials and ingredients, and packaging. 
A combination of exhibition showcases, business, training and foreign market forecasts at the event will all be providing insights into ingredients, products and the latest innovations for machinery and systems. Those attending the show will have a glimpse into historical supply chains with a layout covering the entire district, where collaboration with artisan and industrial sector associations, national and international gelato and pastry chef and baker associations will take place. Participating pastry chefs will include Igino Massari, Salvatore De Riso, as well as Executive Pastry Chef at Harrods Marcus Bohr, and Giancarlo Timballo, President of Cogel Fipe and Organiser of the Gelato World Cup. 
The 44th edition will also be hosting the Gelato Europe Cup which will oversee Austria, Italy, Spain, France, Germany and Hungary competing for the final which will be held at the 2024 edition of the show, while competitors from Korea, Japan, India, Italy and Peru will be competing for the Women's Pastry Queen title which gathers women pastry chefs from around the world and provides them with a competition to test their skill. The theme of 2023 for the competition is 'the genius of Leonardo Da Vinci' and will be highlighted through trials involving single-serving warm and cold desserts, baking a cake using a sponsored company's mould and artistic pastillage. Also taking place is the The Juniores Pastry World Championship, which will be bringing together people under the age of 25 to compete, in a move to offer young people the chance to test their skills and find inspiration in kickstarting careers. The theme of the competition will be 'Amazon, a journey into nature' which will need to be illustrated through sugar and chocolate showpieces. 
SIGEP 2023 will be an exciting, informative and unmissable five-day event taking place this month. Organisers of SIGEP 2023, the Italian Exhibition Group, have also announced that the first edition of SIGEP China will be taking place, thanks to the organisation of EAGLE, which belongs to Italian Exhibition Group, in partnership with Keolnmesse. It will be held from the 10 to 12 May 2023 at the Shenzhen World Exhibition at the same time as ANUFOOD China, a food show organised by Anuga. 
Stay up-to-date on the latest industry news and developments in our magazine.
Never miss a story… Follow us on: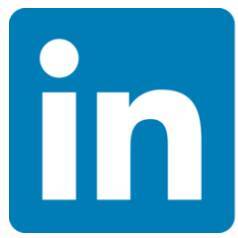 International Confectionery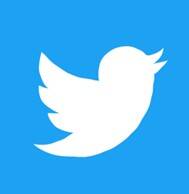 @InConfectionery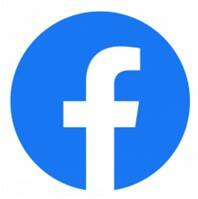 @InConfectionery
Media contact
Caitlin Gittins
Editor, International Confectionery
Tel: +44 (0) 1622 823 920
Email: editor@in-confectionery.com