Puratos has revealed fastest-growing consumer trends that are due to impact food producers worldwide, as it predicts five major trends in global bakery, patisserie and chocolate sectors.
From nutrition to nostalgia, five major trends have been identified by combining findings from the company's comprehensive data-gathering platform Taste Tomorrow and analyses and forecasting by company experts.
The Taste Tomorrow research program is utilising a range of data sources including surveys of over 20,000 consumers across 50 countries and interviews with industry experts to track shifts in consumer demands and preferences.
"By examining millions of food-related online media articles, search requests and social media posts, Taste Tomorrow's state-of-the-art Semantic AI technology provides a unique and always-on lens into the trends shaping the bakery, patisserie and chocolate industries – and offers a taste of what's to come," commented Sophie Blum, Chief Marketing Officer at Puratos.
Of the five trends identified, this includes flour and grain alternatives, the continuation of classics, the sweet spot, upcycled food and immunity boosting.
Alternatives has become a 'buzzword' in bakery, says Puratos, as more consumers are switching to or experimenting with gluten-free, low-carb or wheat-free diets and choosing different grains and seeds. This can be attributed to their perceived health benefits with interest set to grow 25% by the end of the year.
Taste Tomorrow's research reveals a significant increase in 'classics continued' as creative additions, hybrids and ugprades are in high demand. This trend is expected to register 22% growth by the end of the year. Driven by emotional connections to the past and a desire for quality and excitement, consumers are leaning towards nostalgic treats that provide comfort.
Other findings include a prioritisiation of health but consumers also not wanting to compromise on moments of indulgence. Many consumers still have a sweet tooth so treats containing less, little or no sugar can satisfy cravings. Consumers are attracted to sugar-free, reduced sugar or natural sugar alternatives so they feel less guilt when consuming them,
The upcycled food trend refers to the practice of using by-products or ingredients that would typically be considered waste and turning them into new food products.
This practice not only reduces food waste and its impact on the environment but also provides an opportunity for producers to create innovative and cost-effective products.
Coupled with the rising concern about climate change and the increasing cost of groceries, consumers are actively seeking out sustainable and affordable options, making upcycled food a highly attractive trend for manufacturers. Taste Tomorrow research predicts an 18% growth rate in this trend by the end of this year.
Finally, the immunity boosting trend reflects the expectation for food to go beyond basic nutrition and even provide preventative health benefits such as immunity.
With consumer interest so high (+15% this year), offering immunity benefits in more convenient food staples such as bread marks a clear opportunity for the industry.
"Our proprietary Taste Tomorrow research program offers unparalleled insight into the ever-evolving food industry. By providing a deep understanding of consumers' changing needs and desires, we empower businesses to stay ahead of the game and create products that truly resonate with their customers. In a world where innovation is key, Taste Tomorrow is the ultimate tool for success," concluded Sophie Blum.
Stay up-to-date on the latest industry news and exclusives in our magazine.
Never miss a story… Follow us on: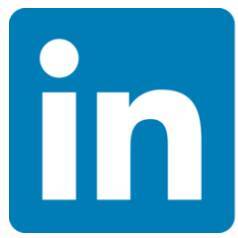 International Confectionery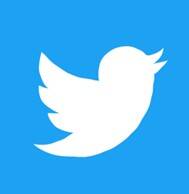 @InConfectionery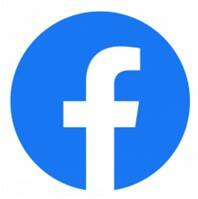 @InConfectionery
Media contact
Caitlin Gittins
Editor, International Confectionery
Tel: +44 (0) 1622 823 920
Email: editor@in-confectionery.com