The latest edition of interpack provided serious food for thought, as International Confectionery visited those exhibiting on the show floor and learned about the big focuses in packaging. 
The big focuses for packaging machinery manufacturers were best highlighted by spending some time at the latest edition of interpack in Dusseldorf, Germany, taking place from 4-10 May 2023. Creating packaging machines that operate faster, more efficiently and can process a range of packaging materials including more environmentally friendly versions were focuses set in motion long before interpack, but the show provided a golden opportunity to witness these machines in operation and the ingenuity behind them. 
Major packaging players such as Theegarten-Pactec made their presence known with large stands and at front and centre, the best of their packaging machines on display. I had the opportunity to sit down with Markus Rustler, CEO of Theegarten-Pactec to discuss their focuses as a business and their long-standing relationship with interpack – keep an eye out for this upcoming Innovator interview. Something I learned from that conversation is that companies with storied histories such as Theegarten have had innovation on their minds from the beginning – and this has only continued to expand and grow. 
On show at interpack were Theegarten-Pactec's CHS machine, to meet demands for high-speed packaging technology in addition with the BLM, a cartoner created by the company after their efforts to source a cartoner that could operate just as quickly as their other packaging machines – this is not the only example of this occurring. The latest iteration of CHS is newly developed, after first being launched in 2020. Having undergone further testing by the company, it can now process chocolate products at a whopping speed of 1800 products per minute. Other adjustments include being able to process a new range of lengths between 16 and 60mm and widths from 12 to 15mm. Required folding types can be retrofitted, regardless of the original configuration of the machine at purchase. 
Post-interpack, the company has set further targets for itself in a quest to create faster and more efficient packaging machines; hoping to achieve 1200 products per minute using the CHS with a single track infeed and 1600 per minute with two tracks. 
"The two megatrends at interpack and in the future are sustainability and digitalisation: more sustainable packaging materials and increased efficiency through digitalisation, to be precise," said Markus in an exclusive interview shared with interpack. As a founding company of Sweet Connect in partnership with SOLLICH, CHOCOTECH, Oka and WDS, they have harnessed data to create a digitalisation platform that allows their customers the ability to map the entire production process. Smarter solutions and harnessing data could be seen across halls, as machinery manufacturers investigate how to better support their customers as they face rising costs and pressure to be more sustainable. 
Over at LoeschPack the spotlight was machinability; being able to process more sustainable and recyclable materials. As we've explored before, operating more sustainably can only be done if there are machines capable of processing sustainable films. There are a number of challenges associated with adopting more sustainable packaging for the producer…
Read the full feature in our magazine.
Never miss a story… Follow us on: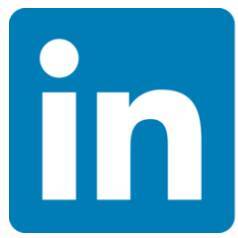 International Confectionery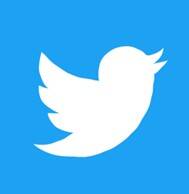 @InConfectionery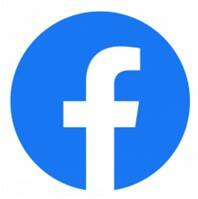 @InConfectionery
Media contact
Caitlin Gittins
Editor, International Confectionery
Tel: +44 (0) 1622 823 920
Email: editor@in-confectionery.com