Arjowiggins, Futamura and Innovia Films discuss the growing importance of sustainable packaging options in confectionery, and whether this would mean high-barrier to increase shelf-life or easily recyclable materials.
Before the pandemic, some brands, manufacturers and retailers were able to drag their feet in adopting plastic-free alternatives. However, growing public consciousness and rising expectations from stakeholders to reduce plastic waste mean that firms must now move much faster on eradicating single-use plastics from their packaging.
Evolving consumer attitudes mean that the public wants to be part of the solution and will embrace certain trade-offs when the protection of the planet is at stake. Take France: over the last eight years, open fridges have been replaced by doors requiring extra effort to open which could have had a negative effect on sales, but has been achieved with no apparent impact while achieving massive CO2 savings. 
Already, we are seeing more brand owners move away from multi-material packaging to monomaterials, particular paper-based options, which can be recycled in the paper waste stream.
At Arjowiggins, they are committed to developing packaging materials that are safe to use with food, safe for us as humans, whilst also and ultimately protecting our planet. It is encouraging to see the market in general looking more and more towards sustainable solutions, but the business believes there is some way to go yet. An essential component of this corporate revolution is the true commitment to making a real and lasting positive change, combined with a bold vision and alternative ways of doing things. This includes a willingness to try new materials – especially paper, which is sustainable by nature as it uses (in a large part) wood pulp, a perfectly renewable raw material that contributes to a truly circular model.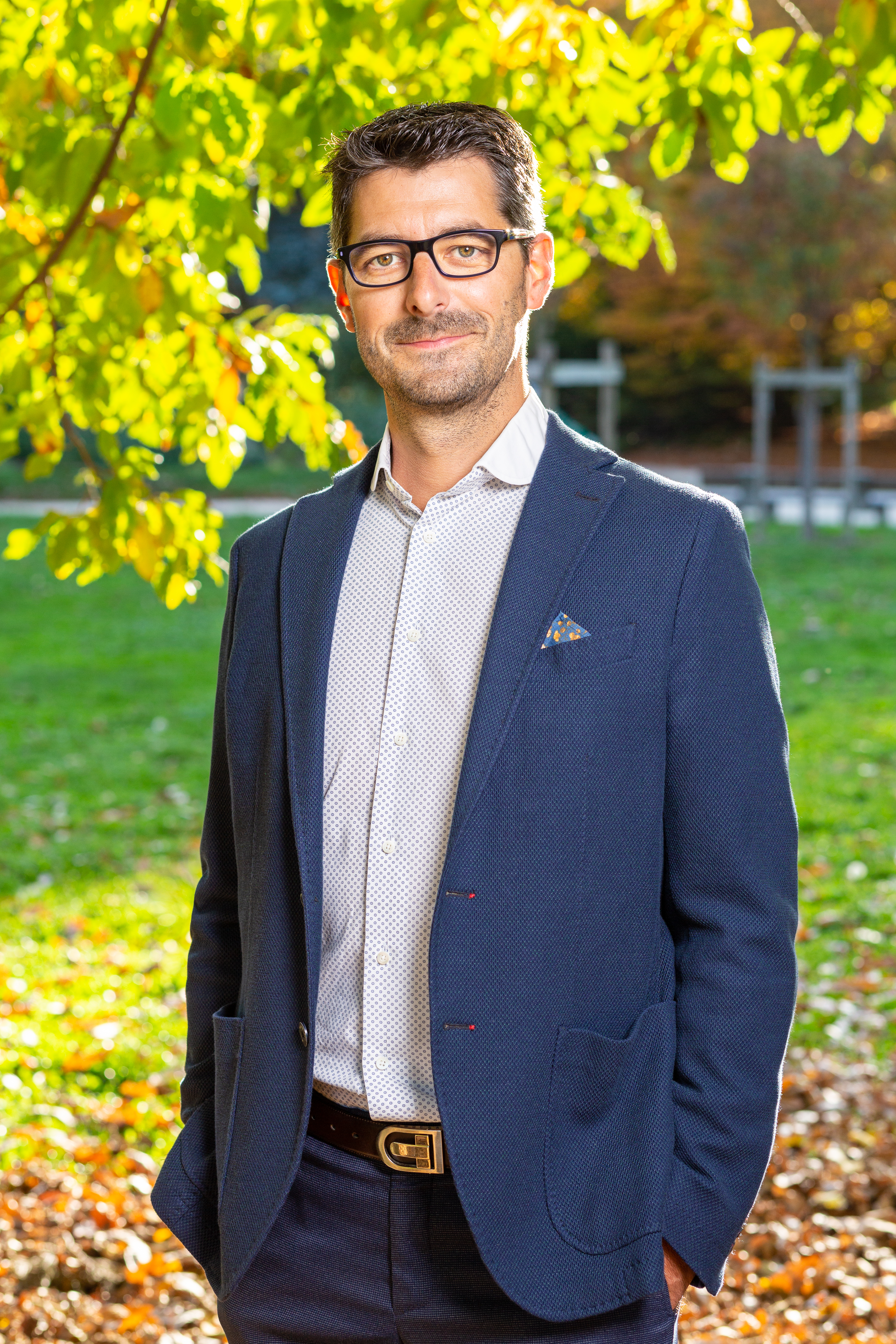 Christophe Jordan, Managing Director of the Translucent Paper business at Arjowiggins says:
"Currently within the confectionery industry, we often see flexible packaging made up of different layers of laminates. The layers typically consist of different types of polymers (plastics), aluminium and/or paper. This type of multilayer structure is necessary as each element has its own specific function, i.e. to protect the contents from oxygen, moisture, grease or mineral oils. Additional elements will also be incorporated for sealing and printing.
The problem here is that it is impossible to recycle or biodegrade packaging made up of so many layers of different materials. The discarded packaging would need to be either incinerated or sent to landfill – but that can eventually end up in our oceans, polluting our planet for many years. This goes against the principle of a circular economy.
Last year we launched Sylvicta, a ground-breaking new sustainable alternative to plastics in packaging. Made with a natural bonding, containing no harmful chemicals whatsoever, this unique translucent paper offers an effective barrier to oxygen, aroma, mineral oils and fatty foodstuffs. 
As a revolutionary eco-friendly packaging material made from renewable raw materials, Sylvicta offers confectionery manufacturers a fully recyclable, compostable and marine degradable alternative to plastic. 
When running through conventional converting lines, our barrier paper offers limitless creative possibilities. It can be foil-stamped, glued, embossed, printed in offset, gravure, and flexography, metallised, or coated with heat or cold-sealable materials. This means that confectionery manufacturers can continue to deliver high-impact, quality packaging – yet in an eco-friendly format which ticks all the sustainability boxes.
Sylvicta is already proving itself to be an exceptional flexible packaging option. Working with packaging converters, we have been able to roll out an endless array of applications. So far, Sylvicta is being converted into pouches, bags, sachets, sacks and flow-packs for the likes of chocolate bars, dried fruit, nuts, healthy snacks, ice lollies, powders and fine food. We've even developed metallised versions of Sylvicta; primarily for butter, but equally appropriate for other greasy food items.
Flexible packaging is commonly made from easily yielding materials such as polymer films, but these are often not a 'green' packaging choice. Answering the market's need for sustainable alternatives to flexible laminates, Sylvicta offers confectionery brands a high-barrier packaging solution that enables them to not only reduce or even eradicate the use of plastics in their packaging, but also protect the product's quality, as well as increase its shelf-life."
The convenience of using plastic has led to a throw-away culture that reveals the material's dark side. Many of these products, such as plastic food wrappers, have a useful lifespan of anywhere from mere minutes to hours, yet remain in the environment for hundreds of years. 
Plastic waste breaks down into very small particles called microplastics. According to National Geographic, these are spread throughout the water column and have been found in every corner of the globe, from Mount Everest (the highest peak) to the Mariana Trench (the deepest oceanic trough). 
Sustainability in packaging is important not only for preserving the freshness of packaged products, but most crucially to ensuring a limited impact on the environment.
Amaia Cowan, Futamura Business Development Manager EMEA says: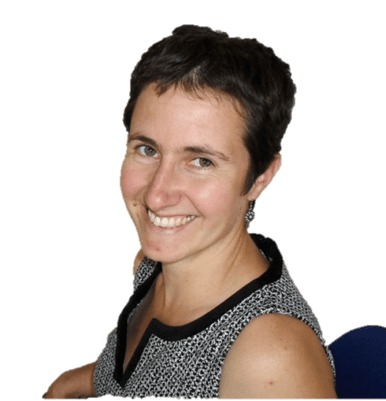 "Futamura has a long history of supplying the confectionery industry with its Cellophane films. These films have been used in a variety of applications for over 50 years, including twist applications such as small sweets or lollipops thanks to the films' excellent dead-fold properties.
With the growing demand for more sustainable packaging, our next generation of films, NatureFlex, are increasingly being adopted by confectionery manufacturers all over the world. Not only are these films produced from renewable resources (wood pulp for sustainably managed forestry), they also meet all global standards for industrial composting, including EN13432 and are certified to the OK Compost Home standard for backyard composting. 
Compostable films are particularly well suited to small format packaging that is hard to recycle. Our NatureFlex films are ideal for these items such as twist wrappers or individual candy wrappers.
Being flexible means being able to adapt depending on the circumstances. Our NatureFlex films are clearly flexible according to this!
With their excellent dead-fold, antistatic properties, they ensure excellent machineability and a low level of mis wraps, whether the packaging machine is old or new, low speed or high speed. They are known to be the most flexible substrate for twist machinery and provide an enhanced performance compared to polyolefin films, for example.
They are also flexible in their end of life options. For hard to recycle small formats of the confectionery type, the options for the consumer are typically very limited. The film is likely to end up in landfill, in which case our NatureFlex films would remain inert as would their polyolefin counterparts. In some countries they may get incinerated, in which case our NatureFlex films will provide a high calorific value. 
There is however extra flexibility for end of life with our films: the consumer can simply put it in their home compost bin or separate it for industrial composting, where collection is available. If, by error, our NatureFlex wrappers ended up as litter – something that we never advocate – then their impact would be less damaging than a plastic film that would take hundreds of years to break down. 
Ultimately, by adopting NatureFlex for your confectionery wraps, your wrappers have an opportunity to be sustainably disposed of via composting. Many brand owners are proud of their compostable wrappers and promote its compostability on pack, this way customers know they have a sustainable choice and can divert more waste from landfill."
The demand for sustainable packaging solutions has never been higher. Food and consumer goods producers are now increasingly reviewing the environmental responsibility of their packaging. Packaging impact is now regarded as a key purchasing consideration for many global consumers. 
At Futamura, they believe that it is extremely important to back up their sustainability claims with certification. Wherever relevant and possible all their NatureFlex claims are supported with independent testing and certification. Their NatureFlex films are highly renewable (as confirmed by ASTM D6866 carbon dating tests) and meet all the global standards for industrial composting, including EN13432. They are also certified to the OK Compost Home standard for backyard composting.
"Adopting sustainable packaging is currently a key target for this market, and this is unlikely to change soon. We see that as small format packaging is difficult, if not impossible, to recycle,more brands will move to compostable packaging. With the introduction of mandatory food waste collection in England in 2023, this will provide the perfect vehicle for the collection of compostable packs such as these.
"While disappointed that we have not been able to meet with customers, retailers, and brand owners in person, at events and business meetings, we have not allowed this to get in the way of our business relationships. We have been fully available via online video conferencing and webinars and have participated in online exhibitions and presentations. Just because we currently can't travel, we are still very much active and available," says Cowan.
Stephen Langstaff, Business Manager Packaging & Industrials at Innovia Films says: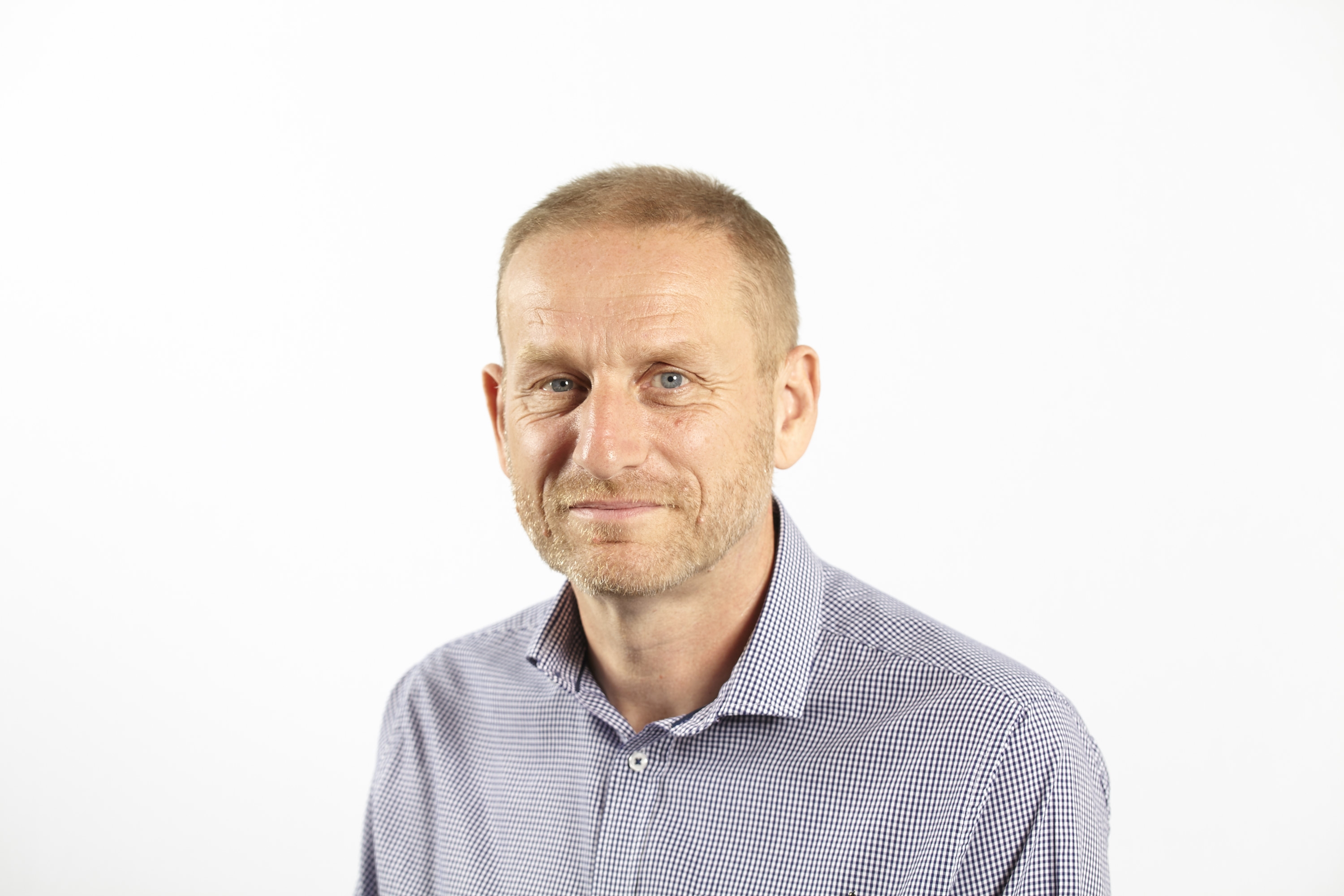 "The confectionery industry like many others is keen to address the sustainability agenda and commit to reducing their carbon footprint and improve the recyclability of their packaging.  
The main challenge facing confectionery packaging is the current consumer view that plastic packaging is bad and unrecyclable. They overlook the fact that these films protect and preserve the products they wrap and that flexible packaging and in particular low-density materials such as Biaxially Oriented Polypropylene (BOPP) are the most resource efficient packaging option because of their lightweight. 
Sustainability in packaging is important, globally it has been recognised that we need to reduce our carbon emissions globally to help stop global warming. Food waste is a major contributor to carbon emissions globally, making packaging vital to extend their shelf life. In fact, the UN has stated that if food waste greenhouse gas emissions were a country, it would be the third largest in the world. The key is to extend the shelf life of confectionery to reduce waste.  This is primarily done using high barrier packaging.
We have long thought that the war was not on plastic, but on carbon footprint and moved to develop a strategy that fits the environmental demands of the 21st Century.  Life Cycle Analysis (LCA) has become an increasingly important part of our new product development focus.
With so many big brands such as Nestle, committing to reducing their carbon footprint by 2030 the obvious route is to use Life Cycle Analysis to identify the most appropriate materials to use for their packaging requirements. 
We firmly believe that ultimately recycling of flexible films will increase which will provide the needed polymer for a truly circular economy which will ensure that the carbon footprint of future products will reduce.  There is definitely a place in the confectionery market for polyolefin products such as BOPP the most resource efficient material due to its lightweight.
Brands need to be careful about moving to other alternative forms of packaging.  It is well known that other packaging formats can increase the carbon footprint of the product.  Equally bioplastics cannot be recycled with traditional flexible films as they would contaminate the process. If collected they would require their own waste stream which may confuse consumers."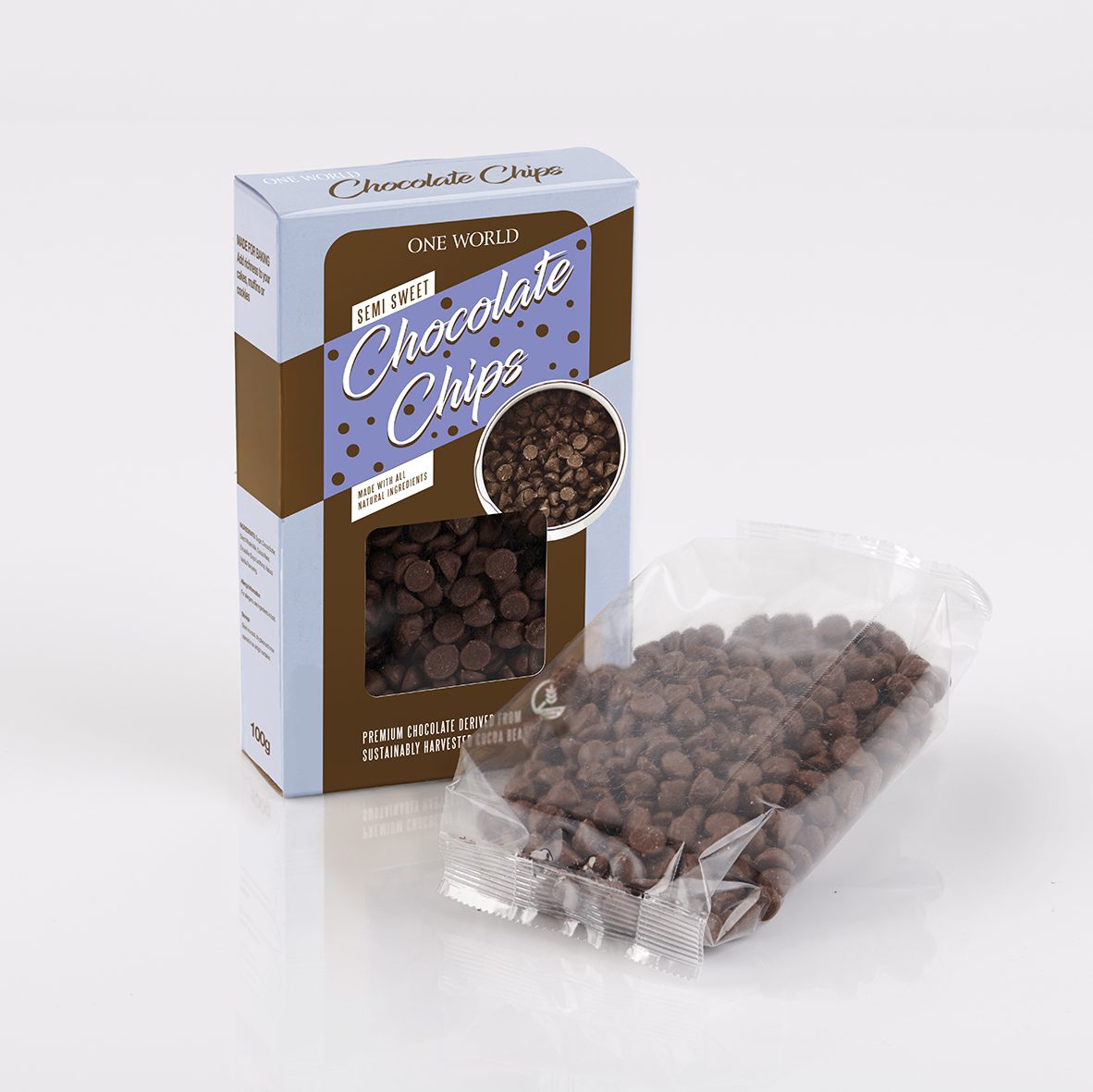 Innovia Films has developed two new BOPP film ranges aimed at improving the recyclability of pack structures and to reduce carbon footprints.  
The Propafilm Strata range are high barrier EVOH mono multilayer films that can be used as stand-alone packaging or within laminate structures such as pouches to make them easier to recycle. The most recent launch in this product range is Propafilm Strata SLF, a high-speed barrier packaging film for horizontal form-fill-seal applications. 
The other is their Encore highly functional sustainable film range. These films are manufactured from renewable non-food based raw materials, helping to reduce the use of fossil-based virgin raw materials. They can be manufactured to reduce the carbon footprint of the film or to be fully carbon neutral (cradle to gate). The renewable polymer for Encore is managed through the ISCC PLUS chain of custody. They are suitable for use in all market segments currently using BOPP films including the confectionery market.
The Encore film range can also be produced with the addition of post-consumer recycled content. Working with Interseroh, an Independent German recycling and consulting company, Innovia Films have confirmed the recyclability of all their uncoated, acrylic coated, Strata and Encore range of BOPP films and all have achieved the 'Made for recycling' certification. "This certification provides us with independent validation that our polypropylene films are fully recyclable and can be classified as 'recycle ready', or recyclable in countries which have the infrastructure to recycle polypropylene," says Langstaff.
Packaging impact is now regarded as a key purchasing consideration for many global consumers. The pressure is increasing on manufacturers to provide packaging that is either recyclable, reusable or compostable to minimise environmental impact. Flexible packaging is a lightweight option that can rarely be reused, small format is extremely difficult, if not impossible to recycle, which is why compostable packaging is regarded as a good choice for this market. 
CASE STUDY:

Sappi supports Dutch chocolate producer with secondary pack innovation | Case Study
The brief: A heat-sealable solution based on paper for chocolate manufacturer
Client: Tony's Chocolonely
Brand: Tiny Tony's
Project manager: Sappi
The manufacturer required a heat-sealable solution based on paper. With Sappi Guard Nature MS, innovation driver, Sappi provided a paper-based solution. The substrate shows good printing results and delivers a high-value impression. But most importantly, it complements the company's concept perfectly thanks to its environmentally friendliness and sustainability.
Tony's Chocolonely had a clear idea as to which packaging material its products should be wrapped in, clearly avoiding film as a base material. This became important when the company was looking for the perfect solution for the secondary packaging of its recently introduced "Tiny Tony's" portfolio extension – 20 small 9-gram chocolate bars which had to be packed into matching secondary packaging: a stand-up pouch for the retail distribution to different markets.
"We started by packing the Tiny Tony's in cardboard boxes, but as demand increased we also wanted to pack them in stand-up pouches for duty free outlets and in supermarkets," says Julia Wienk, Sourcer at Tony's Chocolonely. 
"The challenge was to find a paper that suited our requirements: a paper on which we could print with a similarly high quality and which would be strong enough to hold 20 Tiny Tony's." 
Furthermore, the new packaging solution had to meet fundamental requirements such as Tony's Chocolonely's strict sourcing policy. Functional properties such as heat-sealability had to be guaranteed as well.
In its search for the right paper-based product, the chocolate manufacturer was supported by two consulting partners: NOMI Co-Packing and Packaging Partners BV from the Netherlands. NOMI Co-Packing, especially, was ideally positioned to offer insight from its direct experience with this type of stand-up pouch, also referred to as doypack.
Over an eight-month period, Sappi closely supported the process, providing the company with a variety of paper samples in different grammages for various tests and offering its expertise whenever needed. Finally, Sappi Guard Nature MS from Sappi's paper-based and heat-sealable barrier-paper family turned out to be the perfect choice, as it delivered the best results in terms of strength, runnability and good printability.
The first pouches developed by Tony's Chocolonely (Sappi Guard Nature MS with an 95 g/m² grammage) were used for the "Tiny Tony's" Halloween range in the US for the first time and have been used ever since for this particular market only.
Tony's Chocolonely successfully tested another member of Sappi's family of packaging solutions – Sappi Seal with a grammage of 67 g/m². The paper-based material features a high percentage of renewable sources and shows great results in terms of runnability and printability.
To stay up to date on the latest, trends, innovations, people news and company updates within the global confectionery market please register to receive our newsletter here

Media contact
Kiran Grewal
Editor, International Confectionery
Tel: +44 (0) 1622 823 922
Email: editor@in-confectionery.com