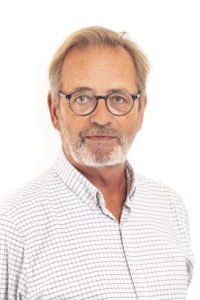 Orangeworks acquires Tanis Food Tec as of June, bringing two leading international companies together
This year celebrating two special occasions in Oss, the Netherlands. Orangeworks, manufacturer of machinery and production equipment for food processing companies worldwide, is commemorating its 50th anniversary. In addition, it has been announced that the company is set to acquire Tanis Food Tec (TFT) as of 12 June this year. It seems to be a match made in heaven, bringing together two leading players on the international stage who not only complement and strengthen each other in terms of experience and expertise, but who also share the same corporate culture: customised solutions made by people, for people, from employee to client. "Even with an equally compelling business case, we would not have gone ahead with this if the company cultures had not been a good match."
Orangeworks: rooted in engineering
Orangeworks was established in 1970 by founder Cyriel Kint under the name of Staalwerk in the village of Mill in the Netherlands. This steel production company quickly became a long-term maintenance partner for major snack and food producers throughout the region. In 1985, Staalwerk opened a second location in Veghel. After years of solid growth, the company name was changed from Staalwerk to Orangeworks in 2016, and the brand-new site in Oss was inaugurated in 2019. Over the years, the company has evolved from a focus on engineering and technical solutions to one that is geared toward food technology. This strategy has allowed Orangeworks to count (global) brands such as Mars Wrigley, Kellogg's, Pepsico, Heineken and Nestlé among its client base.
TFT: rooted in technology
Tanis Food Tec was founded in 1991 by Peter Tanis following a long-standing career in the global food industry. Tanis, whose father already owned a factory for confectionery equipment, built his business based on his technological expertise in the field of recipes and processes. TFT, based in Lelystad, boasts extensive R&D facilities including a testing laboratory for product development. Given this background in technology, TFT has achieved a global position for itself as the engineers and suppliers of high-quality process lines with a particular focus on bakery and confectionery products and an emphasis on product innovation and customised solutions.
First we clicked, then we converged
Talks between Orangeworks and TFT on a possible collaboration started at the end of 2019. When it became clear to both parties that there was a real 'click' in our business cultures, things started to move quickly. "There was a match in our companies' DNA," said Managing Director Koen Verstegen of Orangeworks. Owner Jan de Wringer agreed. "That meant that we could also start looking for ways of converging. And they are certainly there! Together with TFT, we are taking a major leap forward in the field of technology and engineering. Based on high-quality and food technology expertise, we develop and produce machines and production equipment that allow our customers to innovate in their own markets or niches.
Customers want one partner
Peter Tanis, owner of TFT, anticipates uncovering even more advantages in the upcoming collaboration with Orangeworks. "Process knowledge, creativity and production efficiency are now being brought together. And that will deliver plenty of added value for our customers. The market is becoming more complex. Major changes in the area of hygiene are developing, and new food trends require new recipes and innovative products. Customers prefer to work with a single partner who understands international project management, offers flexible solutions and who can take over responsibility for the entire project. The combination of engineering and production quality from Orangeworks and process knowledge from TFT gives us a significant edge in the market."
See more news here.