olam food ingredients (ofi) recently released their prediction on four chocolate and confectionery trends which the company expects to shape 2023. This follows on from a 2021 prediction for trends that would take centre stage in 2022 – which included consumers preferring environmentally focused brands, the growth of premium products, functional ingredients and a desire for exotic flavours.
This year, the company says that the current turbulence we are experiencing, as costs rise for both consumers and food and drink businesses, will impact chocolate and confectionery trends.
This includes a desire for premium brands during the cost-of-living crisis. A continued increasing in the cost of living means, ofi says, that people are likely to spend less on premium brands and purchase fewer items, putting pressure on companies to keep costs down – where using premium cocoa ingredients can help.
According to GWI, 53% of consumers have said 'quality' is a top factor when deciding which brands to buy. Small, affordable treats like candy, confectionery or chocolate bars perform well during economic recessions as consumers seek out pick-me-ups.
For 2022, the company said that post Covid-19, a craving for excitement and adventure would translate into a desire for new and exciting flavours. Latest research conducted by Innova agrees, highlighting growing consumer interest in underused ingredients.
Sugar, for example, has posed as an undesirable ingredient for being associated with health risks, as well as continued impact on production due to the war in Ukraine; has contributed to the need for alternatives.
According to ofi, they have investigated using the right cocoa for reduced or sugar-free chocolate and confectionery recipes that don't affect flavour, finding that red alkalised cocoa powders can help mask flavours from high-intensity sweeteners and plant-based proteins like pea and soy.
"We've been experimenting with underutilised ingredients which provide natural sweetness when blended with cocoa," explained Tamara Vissers, Application Specialist at ofi. "Our ready-to-eat bite-size 'cookie dough' is healthy, unbaked, and contains no added sugar. It's sweetened by raspberry and beetroot, which combined with cocoa nibs and our deZaan D11ZR cocoa powder, enhances the flavour profile."
The third trend explores shifts in a sustainability focus – comparing predictions from 2022, the company have said that they thought growing concerns about the planet would lead to consumers to favour brands that can prove the environmental benefits of their products.
Now, sustainability as a focus faces "global headwinds" as the cost-of-living crisis dominates, as consumers weigh up affordability over conscious consumerism. According to research done by the company, 75% of consumers surveyed say they would still pay more for a sustainable product – indicating that brands still have the opportunity to win consumers over by demonstrating sustainability efforts.
One way to achieve this is by using cocoa ingredients with segregated traceability; meaning the cocoa beans are sourced via a sustainability program, as a more precise way to demonstrate the origin of the ingredients from bean to bar.
The fourth and final trend focuses on plant-based snacking, as recent data reflects that interest in plant-based confectionery continues to grow: using research done by the company, 61% of consumers indicate that they are consuming more plant-based products compared with two years ago.
"At ofi, we've been running trials to find out which nut protein powders and cocoa ingredients work best in vegan chocolate," said Lesya Melechyn, Chocolate & Confectionery Category Manager, ofi. "We've compared hardness, sweetness, creaminess, melting profile and the overall sensory experience, with what we'd expect to see in milk chocolate. The right cocoa liquor, cocoa butter and nut protein powder pairing can help manufacturers win on taste, texture and nutrition!"
Stay up-to-date on the latest industry news and developments in our magazine.
Never miss a story… Follow us on: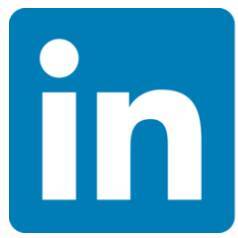 International Confectionery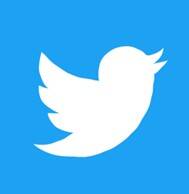 @InConfectionery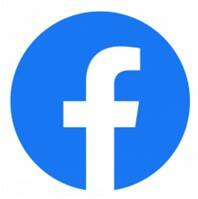 @InConfectionery
Media contact
Caitlin Gittins
Editor, International Confectionery
Tel: +44 (0) 1622 823 920
Email: editor@in-confectionery.com