After it was put on hold last year as a result of the pandemic, foodRegio e.V. will host the third edition of NEWTRITION X. Innovation Summit as a hybrid offering in Cologne on 12 October 2021. The one-day event will address decision-makers from the food industry, nutrition and retail trade, working in the fields of innovation, business development, nutrition, health and wellbeing. With its motto "Personalised Nutrition in practice", the focus will be firmly on the practical implementation of related concepts within the food and drink industry. Attendees can look forward to a varied programme of nine presentations from speakers renowned in their fields.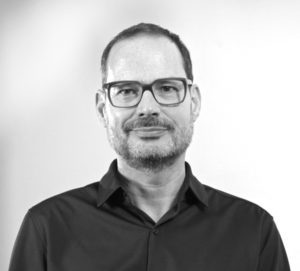 Peter Heshof, from BLOOM trend and marketing agency, will be the keynote speaker. Addressing the question "What do consumers want next?", he will talk about the most relevant food trends, and explore the potential for the personalised nutrition sector. He'll also explain the developments relating to his proprietary 'zeitgeist' model, demonstrating that food trends are no coincidence but rather driven by the fixed cycle of the zeitgeist – the dominant mentality in society.  
One thing of which today's consumers are convinced is the notion: "I am Different", hence the demand for customised and personalised solutions will continue to grow. Peter Heshof will talk about the opportunities for business and brands, and give some inspiration as to how to turn the most recent scientific findings into appealing, consumer-oriented concepts.
"For big companies, it is hard to make a million personalised products. But what they can do is to create a million personalised advices and indicate which existing products work best. Food companies should therefore work together with distinguished companies from the ecosystem of Personalised Nutrition to help them innovate and ensure they are future-proof," he said. 
Start-up news: Innovative food webshop 
Sergej Vdovitchenko will use the Innovation Summit as a platform to introduce the first direct-to-consumer food webshop that uses Personalised Nutrition as a guiding principle. The shop "My Healthy Food" aims to combine the benefits of biodiversity through functional ingredients with the world of Personalised Nutrition, and increasing consumer demand for healthier and life-enhancing food.  
Key topics are health prevention, sports and active nutrition, as well as weight management. Following an AI-driven approach based on an individual's microbiome, the webshop guides consumers towards healthier food choices and enables them to make decisions based on what is best for their own particular metabolism. Plus, the webshop acts as a platform for customers to share their experiences and stories relating to "My Healthy Food" products, thus demonstrating the long-term purpose and mission of this project. 
"My Healthy Food" focuses on balancing and combining the best elements of the "new" and the "old" for optimal results. For example, in terms of tradition, this involves the use of ancient and rare grains, and centuries-old methods such as fermention, while incorporating modern technologies such as microbiome and nutrigenomics research. In this respect, "My Healthy Food" works closely with the GoodMills Group, with their innovative ingredients available in the online store and for purchase by manufacturers. 
Image credit: NEWTRITION X.
To stay up to date on the latest, trends, innovations, people news and company updates within the global confectionery market please register to receive our newsletter here

Media contact
Kiran Grewal
Editor, International Confectionery
Tel: +44 (0) 1622 823 922
Email: editor@in-confectionery.com