Clay Gordon, Chief Chocolate Correspondent for TheChocolateWire/TheChocolateLife, talks systemic inequalities in the cocoa supply chain and a hundred-year vision for sustainability.
Could you give us a brief background into your career within the chocolate/confectionery industry?
I discovered single-origin chocolate in early 1994 – coincidentally, the work of the Bonnat family. Weeks later, I realised that while there were professional critics for just about everything else I could think of, there were no professional chocolate critics. Sensing an opportunity, I decided out of the blue one day to become the world's first professional chocolate critic.
Of course, there's more to it than that, and I had a solid foundation to build on. I have Bachelor of Fine Arts (Photography) from Rhode Island School of Design and a twenty-year career in various high-tech fields that overlaps my chocolate career – the perfect background for what I am doing today, which is to explain complex topics in cocoa and chocolate ways that get people to care about them.
Shortly after I set out my shingle on the Internet (chocophile.com) back in 2001 I realised it was impossible to make a decent living just as a critic, so I pivoted to consulting, which was successful for me in my tech career.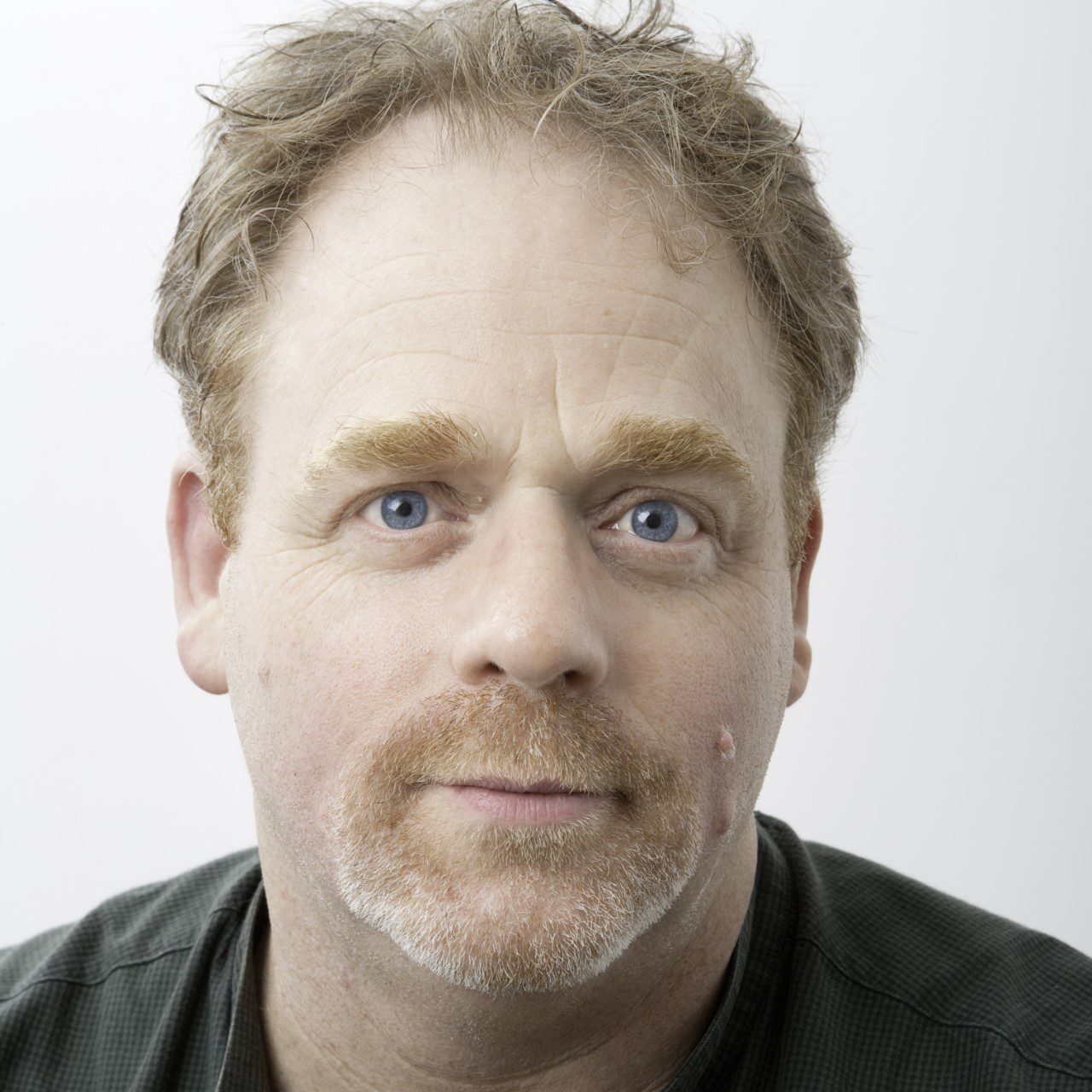 How long have you been running TheChocolateLife and what do you hope it will bring to the community?
I started TheChocolateLife in January 2008 after doing a SWOT analysis following the publication of my book, Discover Chocolate. I started with two objectives: One – to create an independent (not on Facebook) global community; and two – to crowdsource the answers to questions the community had about cocoa and chocolate. The second objective came as a result of realising that as much as I might want to, I could not know everything there was to know about cocoa and chocolate.
TheChocolateLife has been a great learning vehicle for me, and it has helped me understand what people want to learn about most. More importantly, it has been one of the three most influential information resources that has helped build the global specialty/craft community into what it is today. My goal is to ensure TheChocolateLife continues to be an information resource people turn to because they know they can trust it – even if they don't always agree with me.
Across your career were there any notable "wow" moments when consulting at different businesses and who/what were they?
I visited my first chocolate factory in June 1998. I cold-emailed Stéphane Bonnat explaining my ambitions, that his chocolate inspired me, and asked if I could visit. He said yes and I made a solo trip to Voiron where I was welcomed into the workshop with open arms. That early friendship continues to this day, and his example of openness and dedication to craft continues to inspire me.
Another pivotal wow moment was my first trip to origin – Ecuador in 2003; Quito, up the Rio Napo, and Guayaquil. This was nine years after I made the decision to get into chocolate, five years after pursuing it professionally, and two years after I started chocophile.com. Up to that point, everything I knew about cocoa I learned from reading someone else. The trip in 2003 was where that book learning coalesced into real knowledge from personal experience.
What trends do you notice for the chocolate industry this year and beyond?
Speaking about specialty/craft chocolate specifically, I have been heartened by the robustness and resilience of so many small makers over the past year. The pandemic forced them to think hard about reaching out to, engaging with, and serving their existing customer base – and to find ways to grow to reach and serve new customers. This is a heartening sign.
Also heartening is the realisation that "big" chocolate is paying very close attention to the world of "small" (specialty/craft) chocolate. We can see this in the adoption of language coined by and for small chocolate makers. I cannot help but hope that small chocolate will exert influence on big chocolate in other areas because while small chocolate can be a true innovation engine, only big chocolate has the resources to address the systemic inequalities that exist in the cocoa/chocolate supply chain.
Sustainability is an important topic in the industry right now – what advice would you give to businesses who want to introduce more eco-friendly methods and practices into their production? Is it achievable? Is it expensive?
The discussion about sustainability often devolves into thinking that the problems and answers are all at origin. What is needed is recognition that sustainable markets are required to address systemic environmental, economic, and social inequality. There must be people who are willing to pay the fully burdened costs of growing cocoa and producing chocolate.
To me, sustainability is about adopting and implementing a generational approach: a hundred-year vision, not focusing on the next quarter or next year. Is it achievable? Yes, but it requires big chocolate, governments, other members of civil society, and consumers to understand the high cost of cheap chocolate.
How can chocolatiers look to appeal to today's consumers who are looking for healthy alternatives but still continue to want indulgent and new flavours?
One challenge I see is industry overselling potential health benefits. 70% is not a viable proxy for "healthy." There are many factors including genetics, fermentation, roasting, and ratio of non-fat solids to fat, that contribute to the quantity of bioavailability of healthful chemicals in any chocolate.
Sugar reduction and alternative sweeteners is a productive avenue to explore, but care must be taken. Agave syrup, which is considered by many to be a more natural and healthy alternative to cane sugar can be thought of as high fructose cactus syrup.
Do you believe there's been a growth in the snacking sector? What does this mean for those in the chocolate/confectionery industry?
There's certainly been growth in consumption and the number of salty snack SKUs – who doesn't love carbs, fat, and salt?
For chocolate and confectionery, a key challenge seems to be self-imposed blinders around what chocolate can be used in. It may seem silly, but the explosion (pun intended) of hot chocolate bombs in the time of COVID gives me confidence that the necessary innovation can happen.
How do you think COVID-19 has impacted the food industry – what can be done to increase momentum and remain sanitary and safe in the process?

What it has done is reinforce the need for solid SOPs (standard operating procedures) based on a firm understanding of GMPs (good manufacturing practices). I think many people start a specialty/craft chocolate business without knowing, for example, what the FDA registration requirements and inspection guidelines actually are, or what a HACCP critical control point is. With the focus on how this particular coronavirus spreads, it's more important than ever to truly understand and embed good food safety practices into the day-to-day working practices of every food business – and that this become an integral part of the quality mission.
Compliance with FSMA (Food Safety Modernisation Act) regulations here in the US is a part of that larger commitment. FSMA focuses on knowing where the ingredients for a product come from and taking responsibility for ensuring they all meet standards, for example, phytosanitary standards. In cocoa, this is more than just cadmium. There are other heavy metals and other toxins and contaminants.
Many small businesses avoid labelling and other requirements through exploiting exemptions, and that's something I think needs to stop. Here in the US a small company can apply for a nutrition labelling exemption, and some well-known makers have bent both the spirit and the letter of the regulations. There's enormous value – a lot of it around the issue of building trust – in the business discipline of doing the nutritional analysis and publishing it. Not going through the process shortchanges everyone by avoiding taking responsibility.
How is technology developing and progressing the industry?
Most of the technological process I've seen in the past three years has been in larger-scale machinery. Technological innovation on equipment for small makers is basically stagnant and even less is being done (meaningful innovation) to address the needs of very small makers.
What do you hope to achieve in your areas of consultancy this year? What are you most excited to be working on?
I am working with a small team developing a SaaS platform for cocoa/chocolate supply chain traceability for a post-COVID-19 world that incorporates a number of crucial concepts (I need a signed NDA to say more!) that no one else seems to acknowledge even exists, let alone need to be addressed. We are in the late stages of proof-of-concept development and are looking for partners and investors as I write this.
Another thing I continue to work on is to figure out ways to take tools that are needlessly expensive really cheap so they are more widely available. One tool that really interests me is the cocoa guillotine. I know a way to do it – if anyone wants to join me in that effort.
Beyond that, it's about continuing to build a sustainable business, one where I can thrive, not just survive and that my example will continue to inspire others to find and follow their own ChocolateLife.
To stay up to date on the latest, trends, innovations, people news and company updates within the global confectionery market please register to receive our newsletter here

Media contact
Kiran Grewal
Editor, International Confectionery
Tel: +44 (0) 1622 823 922
Email: editor@in-confectionery.com