The Hershey Company attended the Natural Products Expo West Show in Anaheim, California, from March 9-11, 2023. Visitors to the Hershey booth (#4916) and the ONE Brands and FULFIL Bars booth (#5021) at the Anaheim Convention Center learned more about Hershey's offerings across better-for-you (BFY) snacking. Product highlights included permissible salty snacks, protein, no-sugar-added, zero-sugar and plant-based products, on the heels of the just announced nationwide launch of Hershey's Plant Based and the new addition of Reese's Plant Based.
Leading Snacking Powerhouse
"We have a vision to become a Leading Snacking Powerhouse," said Jeff Lilla, Vice President of Sales, Hershey Salty Snacks, The Hershey Company. "To achieve this goal, we are continually evolving our sweet and salty portfolio to offer consumers more choices for more occasions, and we hope to reach a broader audience as the demand for better-for-you products increases."
According to research conducted by The Hershey Company's consumers insights team, which works to understand evolving consumer needs, 71% of its consumers say that living a healthy lifestyle is important, 70% of consumers are trying to reduce their sugar intake and 62% (2021 IFIC report) are looking to add protein in their diet. Better-for-you confection has seen accelerated growth for four of the past five years, outpacing the growth of everyday confection; however, insights reveal those purchasing BFY confection are also reaching for conventional products.
"We all make food choices throughout the day depending on the need and occasion," says Nathan Johnson, Director of Better-For-You Marketing, The Hershey Company. "Sometimes we reach for a fully indulgent treat that meets our mental or emotional wellness needs. At other times we seek better-for-you alternatives of our favourite brands. Consumers want both BFY and indulgent snacks and make trade-offs, creating a bow-tie effect. At Hershey, we are working hard to meet all our consumers' snacking needs in different ways."
Evolving and Expanding the Hershey Portfolio
Thanks to growth driven by the acquisition of Lily's, the Zero Sugar platform and Brookside and barkTHINS business, Hershey has steadily gained share of BFY over the past six years – currently at a 19% share within the BFY candy, gum and mint (CMG) space.
This week, Hershey announced the nationwide launch of Hershey's Plant Based and the new addition of Reese's Plant Based. Consumers can enjoy a "melt-in-your-mouth" experience with the company's latest treats made with dairy alternatives: Reese's Plant Based Peanut Butter Cups (available this month) and Hershey's Plant Based Extra Creamy with Almonds and Sea Salt (available in April).
"We're excited to serve a new subsegment of better-for-you consumers with our extension into plant-based chocolate products with two of our most beloved, iconic brands," said Teal Liu, Brand Manager of Better-for-You Marketing, The Hershey Company. "It's our aim that no matter what better-for-you means to you, there's a Hershey confection ready to meet your moment."
For consumers who are looking to reduce sugar, The Hershey Company relaunched its sugar-free line in 2021 with new branding and packtypes. Since then, The Hershey Company's Zero Sugar sales have tripled. The Hershey Company also acquired Lily's in 2021, which specializes in no-added sugar chocolate, baking chips and gummies made with Stevia, an alternative sweetener.
Protein is also a key focus. Since acquiring protein-bar maker ONE Brands in 2019, Hershey has introduced various new ONE Brands bars, including the recent launch of ONE PLANT bars, marrying plant-based and protein in one with 12 grams of plant-based protein in each bar. The ONE PLANT bars are available in three flavors – Banana Nut Bread, Churro and Chocolate Cookie Dough.
In the permissible snacking category, The Hershey Company retains longtime favourites SkinnyPop and Pirate's Booty and recently acquired Dot's Homestyle Pretzels. The growth in this category is centered around occasions, packtype innovations and flavours. Since the height of the COVID-19 pandemic, consumers have continued to find new ways to enjoy time at home even as their routines evolve and have embraced snacking as a part of self-care and affordable indulgence.
Pirate's Booty Crunch Attack! Great-White Cheddar also launched earlier this year. Featuring the same baked, never fried, puffed rice and corn snack made with real aged white cheddar cheese that consumers expect, this innovation includes an added "crunch."
"Pirate's Booty is not just light and airy puffs anymore. The launch of Pirate's Booty Crunch Attack! expands our presence in the permissible snacking space and gives consumers a new way to enjoy a classic snack," said Mark Chu, Senior Director, Marketing & Omnichannel, The Hershey Company. "Crunch Attack! provides the satisfying 'crunch' kids want and the simple, real ingredients parents seek."
In terms of merchandising, The Hershey Company recommends retailers place its BFY portfolio in the centre of the aisle to be at eye level and arms reach across all classes of trade. BFY products on feature or display also see the highest purchase probability. While all CMG shoppers are potential BFY shoppers, Hershey's shopper testing found that retail partners who place BFY confection closest to conventional confection see greater conversion and consumer satisfaction. With this knowledge, the company is actively working with retail partners to share key insights to encourage additional basket-building in the BFY space.
Stay up-to-date on the latest industry news and exclusives in our magazine.
Never miss a story… Follow us on: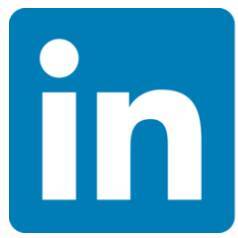 International Confectionery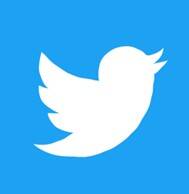 @InConfectionery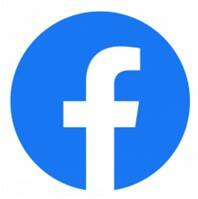 @InConfectionery
Media contact
Caitlin Gittins
Editor, International Confectionery
Tel: +44 (0) 1622 823 920
Email: editor@in-confectionery.com