Over the last couple of years, consumers have become more conscious about their health and more proactive in wanting to address this, writes Eleanor Johnson, Data Analyst at FMCG Gurus.
Although a long-term trend overall, these behavioural traits have been intensified as a result of the pandemic, as people have been more attentive to their eating and drinking habits as they look to reduce their vulnerability to long-term health problems, especially those that may be self-inflicted. As a result, it is perhaps not surprising that over half of all consumers say that their attitude towards sugar has changed in the last couple of years.
Attitudes towards sugar
Of those consumers who say their attitude towards sugar has changed in the last two years, they are most likely to associate the ingredient with obesity, with 59% of these consumers stating this. Following this, other concerns around sugar surround being seen to increase the risk of heart health problems, offering little nutritional value and being a cause of immune health problems.
Despite this, consumers feel that sugar in moderation is needed as part of a balanced diet, 44% of global consumers are of this belief. Of these consumers who believe sugar is important as part of a balanced diet, 59% believe it offers an energy boost and 57% believe it improves their mood.
Our research finds that most (3 in 5) consumers can differentiate between natural sugar and added sugar, demonstrating that consumers recognize that some sugars are natural and necessary. Additionally, this can explain why consumers feel sugar in moderation is good as part of a balanced diet, for example the natural sugars in fruit.
Awareness of sweeteners
There are lots of different types of sweeteners used in products, some such as honey many consumers are familiar with, others such as allulose only 1 in 10 global consumers have heard of. Often with sweeteners, consumers are unsure if an ingredient, for example cane sugar, is a natural sugar, added sugar or a sweetener. This means brands need to ensure they provide clear ingredient listings.
Furthermore, our research finds that 55% of global consumers are concerned about hidden sugars in food and drink. Consumers may find it difficult to differentiate between the different types of sugar (natural, added or sweeteners).
Another challenge of sweeteners is that consumers often find it hard to tell if a sweetener is natural or artificial. Our research shows that consumers prefer natural products due to their association with being better-for-you. Sweeteners which have unfamiliar and perhaps chemical sounding names such as erythritol is most likely to be deemed artificial, with 64% of consumers deeming it as artificial. Whereas honey and pomegranate are the sweeteners that are most likely to be deemed natural, which relates to consumers being aware of these ingredients in general and associating them with being real and authentic.
Conclusion
Our research shows that taste and enjoyment is the main reason why consumers choose to turn to certain products. This means that to an extent sugar and sweeteners are needed to create this sensory enjoyment. Despite consumers saying that they want to cut down on sugar, it may not always be achievable when seeking out products that they enjoy. Sweeteners have the opportunity to be used a healthier alternative to sugar, however brands should ensure nutritional labelling is clear in order for consumers to understand what they are consuming, as consumers can be concerned about hidden sugars in food and drink.
FMCG Gurus will be returning with us for our next upcoming Confectionery Live, taking place on the 20-21 June 2023 and will be delivering an insightful session drawing from their latest consumer insights and research. To make sure you don't miss out on the session, register here.
Stay up-to-date on the latest industry news and exclusives in our magazine.
Never miss a story… Follow us on: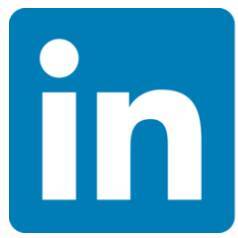 International Confectionery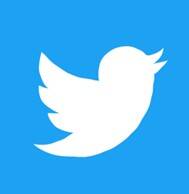 @InConfectionery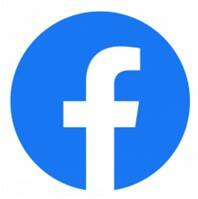 @InConfectionery
Media contact
Caitlin Gittins
Editor, International Confectionery
Tel: +44 (0) 1622 823 920
Email: editor@in-confectionery.com