Puratos unveiled industry trends and consumer preferences at its two-day conference Taste Tomorrow 2023, which took place in Austin, 19-20 September. Using data science and AI to transform raw data into actionable insights, the company identified the latest industry and consumer trends; the 'tech-inspired' revolution, 'classics continued' and 'fusion flavours', 'gut feeling' and 'plant forward'.
"By monitoring emerging trend signals and predicting their growth trajectories, we are able to gain insight into the future of our industry," said Jaina Wald, Vice President Marketing, Puratos USA. "Our goal is to remain at the forefront of innovation and ensure that our partners and clients stay ahead of the curve. By understanding consumer needs, motivations, moments and narratives, Puratos delivers a holistic understanding of the current landscape and envisions the future of food."
Trends that Puratos expect to shape the future of bakery, patisserie and chocolate in North America include:
The 'tech-inspired' revolution
North America's food landscape is undergoing a transformation, said the company, through the 'tech-inspired' revolution. As its fastest growing trend, it is manifesting in the use of AI-powered generation and 3D printing.
"By fusing technology and culinary craftsmanship, we're pushing creative boundaries and entering a new era of recipe personalisation with tools like ChatGPT and text-to-image generators," added Wald. "Technologies like 3D printing bring culinary visions to life, fostering unparalleled experimentation and elevating the entire industry."
'Classics continued' and 'fusion flavours'
Puratos' research has found that more than half (69%) of North American consumers polled are looking for nostalgic, familiar culinary experiences. Another 64% of respondents are interested in experimenting with food.
Citing its own product, Puratos' deli fillings are made from traditional ingredients, enabling bakers to incorporate the flavour and texture of nostalgic desserts such as lemon pie or cheesecake into their baked creations.
"This distinctive duality of desiring classic comforts as well as the thrill of the unexplored presents an exciting opportunity for industry professionals to leverage the power of classics while reinventing finished goods to encourage exploration and discovery," said Wald.
The 'gut feeling' trend
76% of North American consumers recognise the essential role of improving gut health for overall health. 66% express interest in food products designed to enhance and enrich gut health.
"This striking interest in gut health among North American consumers is translating into a demand for multipurpose gut-friendly foods that offer holistic health benefits and enhanced energy," explained Wald.
This increased focus on gut health has prompted an increase in demand for bakery, sweet goods and chocolate products infused with probiotics, prebiotics and fibre. 84% of North American consumers acknowledge the positive effect fibre has on digestion.
'Plant forward'
The 'plant forward' movement emerges as indicating a transformative solution in people's dietary preferences. As consumers have become increasingly aware of the ripple effect their food choices can create on the environment, this has resulted in nearly half (44%) perceiving plant-based foods as a natural choice.
In North America, 53% of consumers recognise the positive impact that pant-based choices have on the environment. Another 46% believe plant-based offerings both cater to their well-being and are a healthier choice than animal-based products.
Success of plant based is evidenced by increasing sales of Puratos' Sunset Glaze, a plant-based egg wash alternative or plant-based milk chocolate, which has proved popular among consumers, as evidenced by sales of the Belcolade Selection M. Plant-Based Cacao-Trace.
"Our proprietary Taste Tomorrow research program offers unparalleled insight into the ever-evolving food industry," concluded Wald. "By providing a deep understanding of consumers' changing needs and desire, we empower businesses to stay ahead of the game and create products that truly resonate with their customers. In a world where innovation is key, Taste Tomorrow is the ultimate tool for success."
Stay up-to-date on the latest industry news and exclusives in our magazine.
Never miss a story… Follow us on: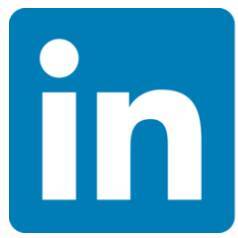 International Confectionery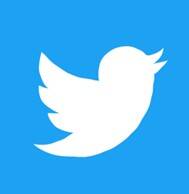 @InConfectionery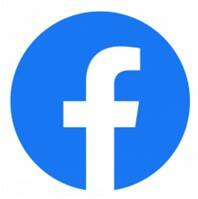 @InConfectionery
Media contact
Caitlin Gittins
Editor, International Confectionery
Tel: +44 (0) 1622 823 920
Email: editor@in-confectionery.com