As interpack nears, Syntegon has announced they will be showcasing their system competence for the confectionery and nutraceutical industry from kitchen, depositing and finishing technologies to packaging solutions.
For the first time, visitors to the company booth will be able to experience key elements of the new turnkey line NutraFlash from Syntegon subsidiary Makat Candy Technology, including their new BLK Rapidsolver Solids for slurry dissolving and vacuuming, the BLS dissolving unit for supplement preparation, the BMV volumetric dosing and mixing unit for adding colour, flavour, acid and supplements and the CMP line for depositing, cooling and demoulding.
Syntegon presents a high-speed packaging line with a new vertical packaging innovation SVX Duplex. At its premiere, the solution will be combined with a Syntegon RPP robotic pick-and-place platform for product handling and a Kliklok ACE carton former. In a live demo at the booth, the line will package jellies into 360 pillow bags and 21 shelf-ready carton trays per minute.
Nutraceuticals contain valuable ingredients such as vitamins or minerals that call for careful handling during the entire production process. Starchless production plays an increasingly imporant role in this context.
"In starchless production, jelly masses must achieve a high dry substance content to eliminate the need for moisture removal via starch after depositing. Nutraceutical production also calls for high dosing and depositing accuracy to ensure the right supplement content in the gummies – throughout the entire production process. Our new turnkey line NutraFlash meets these requirements," explained Dr Sandra Link, Product Manager at Makat Candy Technology. "Whether during dissolving, depositing, cooling or demoulding, the solution's holistic turnkey approach ensures a highly reliable, closed production for consistent product quality. This reliability is key during nutraceutical production."
At the core of Makat's starchless kitchen is the BLK Rapidsolver Solids, an energy-efficient dissolving and vacuuming unit. It dissolves the slurry to protect the product and keep dwell times short.
Equipped with high-precision flowmeters of Makat's BMV volumetric dosing and mixing unit continuously adds defined amounts of colour, flavour, acid and supplements to get a homogenous, bubble-free jelly mass.
After dosing and mixing, the Makat CMP line takes front and centre. The solution ensures high-quality depositing even with highly viscous jelly masses. A servo-driven transport system ensures precise mould positioning. Following product depositing into reusable polycarbonate moulds, the latter are placed into an integrated cooling unit to cool down.
The subsequent contactless demoulding unit ensures a hygienic and gentle demoulding of the gummies. Integrated sensors facilitate preventive error detection to minimise downtime and produce repeatable results.
"When all these units come together in the NutraFlash, manufacturers benefit from a high degree of automation. Combined with digital condition monitoring, they achieve efficient, reliable and time-saving processes with low reject rates," added Sandra Link.
Efficiency is one of the key features of the packaging line for confectionery products showcased at the booth. Visitors can experience the premiere of Syntegon's new high-speed vertical packaging line.
They'll be able to watch jellies being packaged into 75 millimetre wide pillow bags with an output rate of 360 bags per minute on the SVX Duplex vertical form fill and seal machine.
The machine transports them on two lanes to the Syntegon RPP, which are equipped with 4-axis kinematic arms that allow them to orientate products correctly. At the booth, the RPP places 18 bags into shelf ready carton trays formed by the Kliklok ACE.
"Whether it is processing or packaging equipment manufacturers are looking for, at Syntegon we can provide them with solutions from one single source. From kitchen and depositing to primary and secondary packing, we support our customers in the confectionery industry with state-of-the-art solutions that help them keep their competitive edge in challenging market environments," explained Martin Boutkan, Product Manager at Syntegon.
Stay up-to-date on the latest industry news and exclusives in our magazine.
Never miss a story… Follow us on: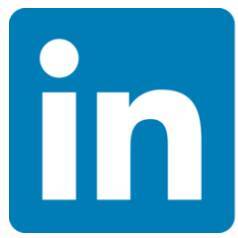 International Confectionery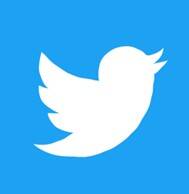 @InConfectionery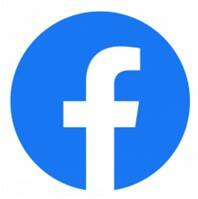 @InConfectionery
Media contact
Caitlin Gittins
Editor, International Confectionery
Tel: +44 (0) 1622 823 920
Email: editor@in-confectionery.com