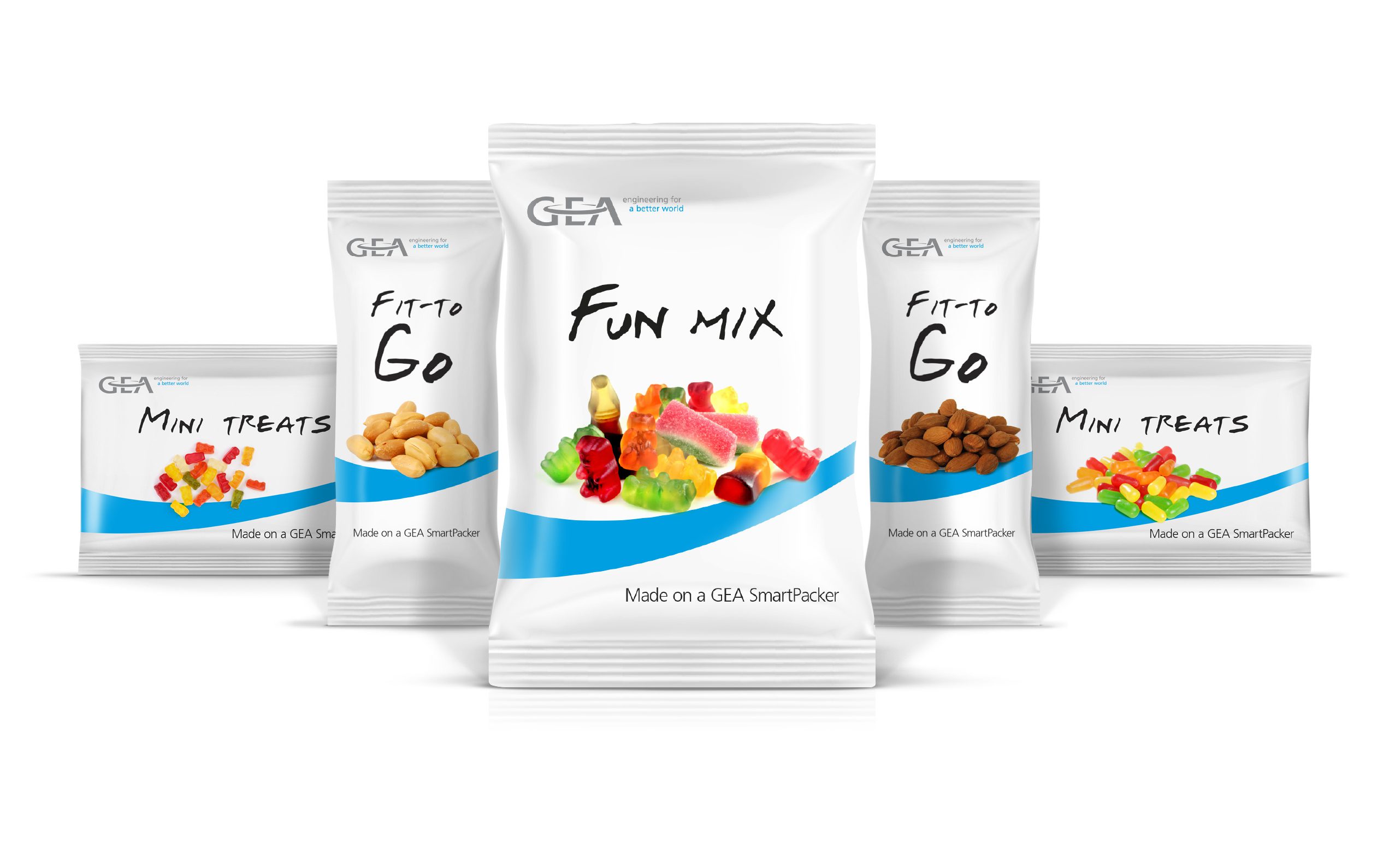 The GEA SmartPacker
GEA is one of the largest technology suppliers for food processing and a wide range of other industries. The global group specializes in machinery, plants, as well as process technology and components
We provide innovative solutions for preparing, separating, further processing, preserving, chilling, packaging and freezing a wide variety of meat, poultry, fish, seafood, oils and fats, fruit, vegetables, dairy products, bread, confectionary and food ingredients.
A LONG TRADITION IN VERTICAL PACKAGING AND LOLLIPOP EQUIPMENT
Developed from a line of machines that started in 1953 with manufacturing and packaging equipment for the lollipop industry, today's state-of-the-art GEA SmartPackers and lollipop equipment now serve a much wider range of confectionery applications.
Whether purchasing a single machine or a complete line for forming, cooling, wrapping and packaging lollipops, you buy into a lifelong partnership with GEA. Devising new flavors and forms is easy with GEA lollipop machinery, backed by a company that partners with you to anticipate consumer demands with the tastiest lollipops matched with the latest trends.
The GEA SmartPacker offers an extensive choice of bag formats directly from the reel. With these different formats, from standard flat pillow bags to more complex quatroseal or zipper bags, GEA offers a packaging solution that is right for your product.
WORKING WITH YOU
To give you extended access to GEA's expertise in confectionery, we have a fully equipped Technology Center in Weert (the Netherlands) with test and demonstration facilities. We also offer technical inspections and application audits at your site to ensure you get the best out of your GEA SmartPacker. Our consultants will map your situation by collecting and analyzing data and then provide advice to satisfy your value drivers. This means you can make informed business decisions
based on measured parameters, and ultimately improve your financial performance.
Both the SmartPacker and lollipop machines from GEA are designed to be compact, user friendly and flexible, while operating at the highest performance levels. GEA works in close partnership with the industry so we can develop technologies which makes it easy for our customers to devise new flavors and forms as well as ensuring all current and future requirements are met. Any system from GEA comes with the assurance of low cost of ownership and future ease of upgrade. By constantly monitoring the global market, GEA provides local back up and market knowledge for clients around the world. Customers working with our industry and technology experts, product support and after sales teams can be confident they will stay one step ahead of competition.
Eight reasons to choose GEA equipment for confectionery
>98% technical availability - and that's a promise!
Application experience - huge installed base of machines in confectionery application
Low maintenance costs - the combination of reliability and accessibility of serviceable parts helps keeping the cost of ownership low
Proven expertise - direct contact with specialists, a global customer support organization and a network of partners
One point of contact - conveyors, weighers, sealers, printers, labelers, gas dosing and gas analyzing, splicers, forming sets and software from one supplier
In-house capabilities - machines, options and software developed in-house
Superbly equipped Technology Center - test and evaluate new machines, bag formats and processes
Choice of equipment – A wide range of capacity, options and varieties makes that we can offer the best suitable equipment for your product