Break boundaries with Cargill's irresistible new caramel white chocolate sensorial range which prioritises indulgence creativity and sustainability  
Marking the launch of Cargill's new caramel chocolate range, food manufacturers have the opportunity to cater to a new group of consumers highlighted by Cargill's research that are experimental with their flavours but still reach for the richness of caramel. Treating the sensory experience with the utmost reverence, the new sensorial range reflects the different caramel flavours across the board and the consumers they hold the greatest appeal for. Keep an eye out for Cargill's latest range at Food ingredients Europe in Frankfurt in November, where you'll be treated to a range of rich flavours and aromas. Examples of what food manufacturers can do with these caramel sensorials are showcased by Neapolitan chocolate tablets. 
We all know that when it comes to food and drink, great taste is supreme. However, at Cargill we're also seeing that for many consumers a great experience is becoming almost as important as taste, with many willing to pay a premium for surprise and delight.*  
Food manufacturers can elevate experience in many creative ways by tapping into different human senses or interaction. For example, we are seeing nostalgic flavours trending among European consumers who are seeking out familiar tastes from their childhood. They are looking for indulgent flavours that evoke comforting memories of simpler times, which can come in the form of "classics with a twist". In fact, our proprietary research shows that 81% of European consumers find traditional/nostalgic flavours to be "appealing" (+13% vs. 2020).**  
But consumer appeal for nostalgic flavours manifests differently across demographics. On the one hand, people over 50 tend to seek out authenticity, and nostalgia is more swayed by local/regional tastes or classic flavours with some twists or reinvention. In contrast, younger consumers (18+) are seeking out hybrid and fusion options. This is why overlapping tastes between traditional and trendy/innovative flavours can add value – especially for a younger, experimental audience. 
Overall, we know that today's consumers are willing to experiment and try new flavours. 63% say they would make an impulse buy if a product had an innovative flavours (Innova Market Insights flavour survey, 2022). At the same time, almost one in three will experiment with desserts and sweet bakery, with younger consumers being the most experimental when it comes to sweet treats such as desserts and confectionery. 
Tapping into these emerging trends, we've identified one flavour with huge nostalgia appeal for all demographics to be caramel. Caramel enables consumers to reminisce on deliciously indulgent foods that they've consumed with this flavour in their childhood – such as confectionery, bakery, desserts and ice cream. It remains the third most popular flavour within chocolate confectionery, and we continue to see growth in caramel product innovations across categories (Source: Innova Market Insights, CAGR 2018-22).  
"Caramel sensorials"- where white chocolate is combined with caramelised ingredients to give a rich and indulgent caramel flavour – is a classic. Up until now, there had been a one-size-fits-all approach to these caramel white chocolates without much consideration for the nuanced wishes from the market.  For example, 18%, of consumers prefer "delicate & dairy caramel" flavours, while at the other end of the scale 35% can be seen as "intense and salted caramel" lovers.** We can therefore deduce that more than 50% of consumers are not currently being directly catered to – until now…
Stay up-to-date on the latest industry news and exclusives in our magazine.
Never miss a story… Follow us on: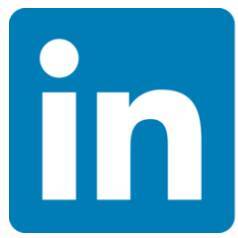 International Confectionery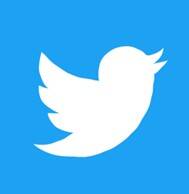 @InConfectionery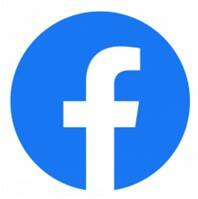 @InConfectionery
Media contact
Caitlin Gittins
Editor, International Confectionery
Tel: +44 (0) 1622 823 920
Email: editor@in-confectionery.com