The Fairtrade Foundation has launched an immersive retail space, The Endangered Aisle, to highlight everyday essentials becoming under threat as Fairtrade Fortnight gets underway.
Stock shortages and empty supermarket shelves are becoming increasingly common, but in a recent announcement the Fairtrade Foundation has warned that everyday essentials including bananas, coffee and cocoa could be at risk due to climate change.
A new report published, which includes analysis carried out by independent advisors 3Keel, has exposed environmental risks that could lead to some of these foods becoming 'endangered'. The report reveals that supply chains for bananas, coffee and cocoa originate from countries that are vulnerable to threats caused by climate change, deforestation and biodiversity loss.
The Endangered Aisle opened on 28 February in Shoreditch, London, as part of a campaign to highlight the urgent need to protect the future of food and small switches shoppers can play their part. The launch coincides with Fairtrade Fortnight, an annual campaign that raises awareness around the importance of ensuring farmers are given a fair price to cover increasing costs associated with the climate crisis.
Visitors will be able to experience one possibility of what supermarkets could be like in the future, learn more about their supermarket staples and hear first-hand stories from Fairtrade producers about the challenges they face related to the climate crisis.
Currently, over 350,000 tonnes of cocoa imported to the UK each year originates from countries where production faces risks including climate change and loss of critical ecosystem services.
Studies show that many cocoa growing regions in Ghana and Côte d'Ivoire will become too hot to grow cocoa by 2050. During 2001-2018, cocoa was associated with over 732,000 hectares of deforestation worldwide.
'The UK sources a significant proportion of consumer favourites including bananas, coffee and cocoa from countries that face potential risks to future production, including from changes in the climate and the loss of biodiversity and habitat that provide ecosystem services that are critical to farming," said Caitlin McCormack, Senior Consultant, 3Keel. "It's essential that we work with producers in these countries to help them shift to sustainable and resilient methods of production."
The research comes during a time when the UK is being impacted by the cost of living crisis. Farmers are struggling with fewer resources, and consumers worldwide are struggling to buy food to feed their families. Two in five (43%) consumers said that paying their energy bills is a bigger concern than climate change and environmental impact; at the same time, nearly half (44%) choose products that are sustainably sourced when they go shopping.
"​​It's time to wake up and smell the coffee, because it may not be on our shelves forever. Today, climate breakdown is making it harder and harder to grow food crops, making our food security ever more vulnerable. There is a risk that farmers will have to stop farming. In some worst-case scenarios, certain varieties of the foods they grow for UK consumption could become luxury items," stated Mike Gidney, CEO of the Fairtrade Foundation." That's why it's important that farmers and workers receive a fair price that will enable them to invest in transitioning to sustainable and climate resilient ways of production."
Stay up-to-date on the latest industry news and exclusives in our magazine.
Never miss a story… Follow us on: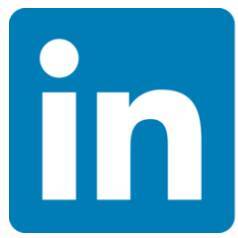 International Confectionery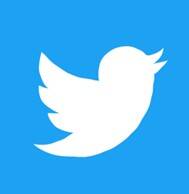 @InConfectionery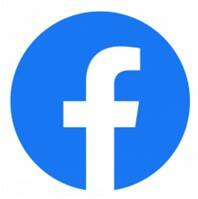 @InConfectionery
Media contact
Caitlin Gittins
Editor, International Confectionery
Tel: +44 (0) 1622 823 920
Email: editor@in-confectionery.com