Customers are demanding quality over quantity and for more experiences through chocolate, whether it be flavour profiles from different countries, sustainable options or more functional ingredients.
With the last year restricting the way we socialise, work and even travel, there has been huge shifts in what we expect from our food – particularly when it comes to the indulgent experience associated with chocolate. Consumers are showing more interest in transparency and ethical values of the products they are buying, and this means a stronger focus on where ingredients come from, the story of the brand and embracing new flavour profiles from around the world. The global pandemic has put a halt on travel, so the new way to do this is through food. 
The pandemic has also given rise to a new way of living, consumers are becoming more sustainable and expect the brands they buy to showcase their credentials to form a level of trust. Innovation in chocolate can be many things, but recently we have seen companies like Barry Callebaut, Lindt & Sprüngli and Ritter Sport launch chocolate bars that are made entirely of cocoa – using the cocoa pod's pulp to naturally sweeten the chocolate and removing the use of refined sugar. Not only does this give the customer reassurance that they know exactly what they are eating, but they are given a new experience of tasting the cocoa in the most natural form they have had, whilst having the satisfaction that this is chocolate, but better-for-you.  
Luciana Monteiro, Director of Ara Cacao Consulting says: "We can see the rise of small and medium-scale factories as the offer of small-scale machines is growing in the market: that is an innovation that brings a new mind set to the sector. At this moment, we can see many small players producing chocolates, a lot of new brands emerging and most of them thrive with direct trade.  
"A new trend in the market is emerging: the cocoa producing countries are now adding value and increasing profits by producing chocolates with their own cacao and expressing their culture and identity to the world. At the same time, the brands of traditional countries in chocolate production are showing the diversity of cocoa's origin around the world through unexpected flavours. That is a great movement for all for us," she says excitedly.  
Sustainability is key for the food industry in general as well as for chocolate specifically and in this sector, as we have an issue that is especially urgent to talk about: "chocolate exists solely because mother nature provides us with the cacao fruit," Monteiro states matter-of-factly.  
"The cacao crop flourishes around the equator line, the exact same regions where we find the main forests in the world, and which are also developing countries. Cacao lives in harmony with the tropical forest and the people that live there depend on it economically. This crop is an important agent of preservation, in other words, to care about cacao cultivation means to care about our forest and the livelihood of the people there." 
This industry is powerful enough to make a positive impact, and the expectation is that in the coming years we are going to see many changes, as sustainability and fair trade in the cocoa and chocolate chain is necessary, urgent and demanded by consumers.  
Marcela Jaramillo Asmar, VP Marketing at Luker Chocolate agrees and says: "At Luker Chocolate, sustainability has always been important to our business. The chocolate we produce goes even further than single origin as we complete the whole process in Colombia. From farming the cacao trees and working together with cocoa farmers, through to carefully crafting the chocolate. We make sure the cacao farmers we work with have the right resources to sustainably produce cocoa and we know our customers really value our focus on sustainably and ethically sourced products."  
Taste rebellion 
Annual trend research is vital to understanding the way chocolate and confectionery is moving, and for this year there are many that have been identified and explored. 
Isabel Koelewijn Creative Director of Chocolate Factory De Euforij says: "Like every year, we've closely monitored the trends and developments in the industry. We've identified six key trends: Taste rebellion, Healthy food, Craftsmanship, Transparency, Convenience and Chocolate as a personal experience. 
"Taste rebellion! In essence, flavours are still leading innovation across the food industry. Yet what is key to watch with this trend, is that consumers demand to be surprised. For example, a surprise element such as a strange combination of chocolate or a variety of flavours to choose from. COVID-19 has partially reshaped consumer tastes and demands. Why? Staying at home is the new standard and while consumers adjusted to the situation quite well, they still have the desire for new experiences – maybe now more than ever before.
"Today, many new experiences (or even the usual experiences) are for the moment impossible, yet food can still help to create new experiences. Besides there is an ongoing consumer search for new experiences, so brands are required to continually innovate to stay profitable. Today's most promising and profitable brands build a complete yet diversified product range. As we know many brands remain popular for a couple years but then can easily and quickly disappear from the market. To stay at the top of mind, innovation is a must," Koelewijn says. 
"consumers demand to be surprised" 
"Due to globalisation that is now driven faster by digitalisation, providing us all with a greater accessibility to global cultures, there is in tandem, an increase to easily source and purchase products and flavours from all over the world. Such specialties may include for example Argentinian Dulce de Leche or the Italian Stracciatella," she explains. 
There is an increasing debate about E-numbers and clean sustainable labels. Although E-numbers have a clear function – with robust safety assessment and approval – consumers usually tend to avoid them.  
Koelewijn elaborates: "They view E-numbers on package labels as artificial, unnatural and unhealthy. Because of the negative attitude towards E-numbers, a lot of food manufacturers try to avoid them and look at using ingredients that replace the need for E-number inclusions. For chocolate manufacturers, this means that they aim to make the chocolate with the necessary ingredients that are familiar and are immediately recognisable by consumers. The shorter and more easy-to-understand the ingredients list, the better. The less E-numbers, the better.  Some even say that manufacturers should be aiming at 'five-or-fewer components' on packaging labels to reassure consumers." 
Vegan and dairy-free options soaring 
 Marcela Jaramillo Asmar, VP Marketing at Luker Chocolate goes on to explain how vegan and plant-based options are having a clear impact on chocolate innovation: "On one hand, the new generation of fine chocolate consumers are moving towards darker chocolates with less sugar and no artificial ingredients. On the other hand, in the milk chocolate category, plant-based options are becoming increasingly in demand.  
"Consumer's unwillingness to sacrifice taste has resulted in several exciting innovations in chocolates made using plant-based milks like rice, coconut and oat. Considering the current chocolate and confectionery market, along with the vegan and flexitarian population, there's huge potential in vegan and dairy-free chocolate," she says. 
Asmar predicts for the future: "There are three changes that are sure to shape the future of chocolate globally. Firstly, the steady growth of plant-based chocolate with a focus on developing new dairy alternatives and prioritising taste. Secondly, more availability and accessibility of differentiated premium chocolate alternatives, with opportunity for single origin, differentiated flavours and ingredients, and functional claims. And finally, a more conscious consumer looking for sustainable chocolates far beyond certification labels: interested in traceability and impact." 
Monteiro adds: "The expectation is that consumption is going to change from quantity to quality, following the steps of specialty wines, beers and breads. In addition, combinations of unexpected flavours, texture and forms that surprise the customer, always with natural ingredients and processing, like aging chocolates, for example. We're also going to see more cocoa and less sugar in a universe of proposals for sensory experiences. Chocolate is becoming more than just a chocolate. The chocolate of the future will express the flavour, sustainability and identity of a region." 
Luciana Monteiro, Director of Ara Cacao Consulting says: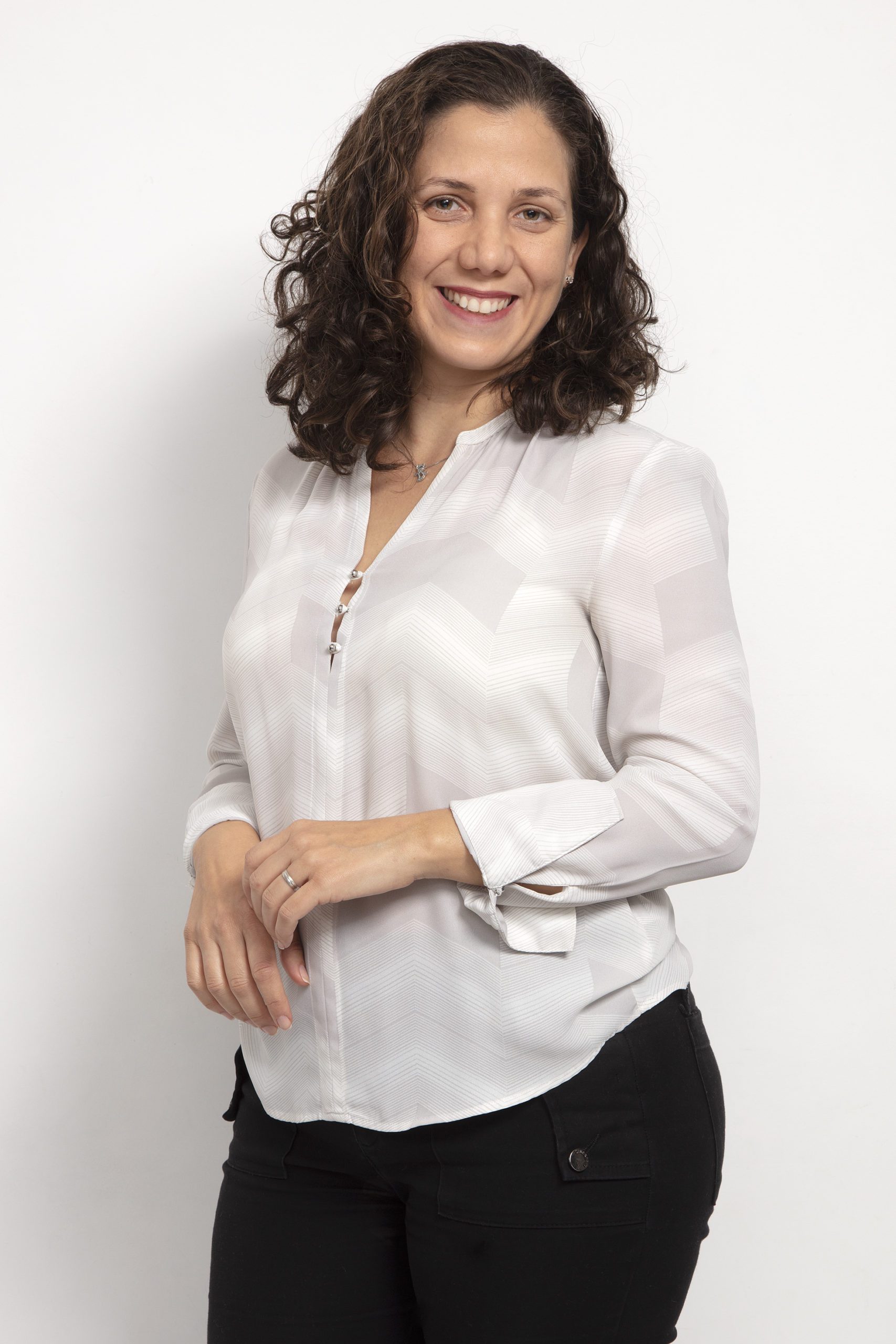 "There is a revolution happening in the way that we consume chocolates, and consequently how they are made. It is the same movement that took place with wine years ago. Initially wines were chosen by their category, red, white or rose, and not much else, and now the consumer wants to know about the grape, the year of harvest, the process details, terroir, etc. For chocolate consumption it is the same: the consumer wants to know each chocolate detail, like the cacao variety, fermentation, origin and the year of the harvest and roast profile of the beans, contrary to mass-production where dozens of types of beans are all blended together to get to one standard taste. They each bring authenticity that a brand can feature as an experience. All this is to offer a universe of flavours to the consumer and even information for people that want to become a chocolate-tasting expert as a hobby. 
In the chocolate world, the clean label is strongly translated into natural ingredients and the least possible processing. All the additives like flavours (even vanilla) and emulsifier are being rejected by the consumers. There is a clear and a special reason for this: the consumers want to taste the cocoa's identity and the terroir that comes from different origins. And this also applies to the processing: in the traditional model the chocolates recipes are standardised and the process with higher temperature and alkalis changes the flavour. An important trend for the chocolate production is the reduction of the steps of the process and preserving the natural flavour as much as possible."
Marcela Jaramillo Asmar, VP Marketing at Luker Chocolate says: 
"As consumers are increasingly interested in finding additional functionality in food, we have found that chocolate has amazing potential as a bridge between indulgence and functionality. More and more we are seeing chocolate as a carrier for protein, fibre and of course antioxidants, utilising the natural health benefits already found in chocolate, while adding functionality to growing categories like nutritional bars, snacking and functional beverages. This is only the beginning as this demand for functionality grows in other segments like beauty or even emotional health.  
Today's markets are far more specialised and consumers more demanding. They are willing to pay more for healthy, natural products which are organic or free-from. This translates to chocolate too. There's a greater awareness of the adverse health effects of sugar and benefits of substitutes as they contain low or no calories. Though many have turned to dark chocolate as a substitute in the past for its high cocoa percentage and fewer ingredients, clean-label cocoa doesn't mean sacrificing quality or your selection of choice and is therefore a great option for consumers looking for more natural options.  
In response to the demand, we have launched a new portfolio of sugar free and natural sugar alternative chocolates. This includes allulose and erythritol-stevia sugar free options or, panela and coconut as sugar alternatives. Formulations maintain the unique characteristics of our chocolate, while offering a sweet balance with the added health benefits. Chocolates made with fine cocoa also require less additional ingredients, allowing for cleaner formulas. 
Panela is interesting as it is a natural, unprocessed sugar, commonly produced by farmers in Colombia and for years has been included in chocolate. By including it in our own chocolates, we can offer a product that is completely sourced in Colombia and offers a taste of our origin as well."
Isabel Koelewijn Creative Director of Chocolate Factory De Euforij says:
"Consumers are increasingly thinking about the impact of their choices on the environment across the globe and are taking climate change and threats of global warming more seriously. The awareness of how these choices impact both local and international environments has increased over the last year with the Covid pandemic. One could even go as far to say that the pandemic has made consumers more ethical. Since the pandemic began, it has demonstrated how bad global circumstances are and highlights the urgency to change. 
Globalisation has a big impact on the chocolate industry, on the other hand, so does local shopping. Personally, I see that there is an increase in local food collabs, combining forces in new chocolate combinations such as chocolate beer, or in our case, chocolate based on a vegan soap: dark chocolate with calendula and orange. The driver for local is mainly the 'gunfactor' which is Dutch for 'customer goodwill'. Because of the pandemic, customers are willing to invest more in their local businesses."
To stay up to date on the latest, trends, innovations, people news and company updates within the global confectionery market please register to receive our newsletter here

Media contact
Kiran Grewal
Editor, International Confectionery
Tel: +44 (0) 1622 823 922
Email: editor@in-confectionery.com