Editor Caitlin Gittins speaks to Dr. Stefan Feit, Chairman of German Sweets, about the challenges the industry is facing, but also the opportunities that are in store, as ISM approaches and German Sweets looks forward to being a central contact point for industry once more. 
Stefan, you are the Chairman of German Sweets. Could you please introduce your organisation and what you do?  
German Sweets is the export association of the German confectionery industry and was founded in 1977 in the Hanseatic city of Hamburg. Today, we represent around 100 medium-sized companies that jointly make openings inroads into international markets with pioneering spirit, flexibility, and innovative product ideas.  
German Sweets enables our associated companies to clarify questions surrounding exports and international market requirements in order to facilitate the internationalisation process. We have meanwhile been cooperating with the Association of the German Confectionery Industry (BDSI) for over 40 years and are member of GEFA (German Export Association for Food and Agriproducts). Hence we have a powerful network at our disposal and can provide our members with the best possible support for their foreign projects.  
 What are the greatest opportunities you see for the industry?
As the situation has eased regarding the Covid pandemic, we have recently seen a big upswing in exports. Currently a growing number of small and medium-sized enterprises are using this opportunity to penetrate new markets, as foreign consumption is increasing markedly and the demand for high-quality confectionery from Germany is currently extremely high.  
But we also face challenges, especially in our supply chains, with significant price increases for raw materials, such as sugar or glucose, and growing costs for packaging materials and logistics. In addition, the regulatory market requirements are becoming increasingly difficult. Especially in the EU single market is currently being torpedoed by national labelling regulations regarding nutritional information or recycling information. We address these issues and other problems in our work at German Sweets.  
You're involved in several trade fairs and shows. Have you noticed any new focus areas for shows since they have resumed after the pandemic?
The Sweets & Snacks Expo in the USA celebrated a great comeback after the easing of the Covid pandemic. Our German Sweets pavilion at the most important trade fair for the US market was a great success from our exhibitors' point of view. All in all, the demand for high-quality confectionery from Germany has increased noticeably in the USA.  
The MENA region (Middle and Near East) has also made a return to growth in the confectionery sector. Our exhibitors were very satisfied at ISM Middle East in Dubai.  
ISM is happening this April. Will you organise a German pavilion again?
ISM is one of the world's leading trade fairs for the international confectionery industry. It is essential for us to be there. ISM is our home fair and at the same time the gateway to the world. Our entire German Sweets team works hard every year to offer companies additional added value at our pavilion stand.  
For several years now, the German Sweets Lounge has established itself as a central contact point for member companies and international trade visitors. Our member companies enjoy using the lounge to hold business talks and make new contacts. Our showcase exhibition is particularly popular with our importers. So, it is worth dropping by…

Read the full feature in our magazine.
Never miss a story… Follow us on: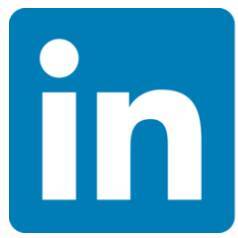 International Confectionery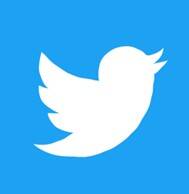 @InConfectionery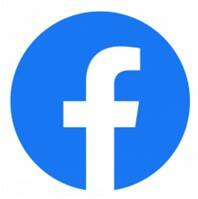 @InConfectionery
Media contact
Caitlin Gittins
Editor, International Confectionery
Tel: +44 (0) 1622 823 920
Email: editor@in-confectionery.com