Barry Callebaut is continuing its pursuit of innovation and possibilities for its customers, as it is launching two new products in the Mexican market; Callebaut NXT and SICAO Zero, providing consumers with choices that are good for them without compromising on indulgence.
According to the company's latest report, 45% of consumers in Latin America consumer chocolate and confectionery products every week, as the study reveals the most important attribute for chocolate and confectionery in this region is 'low' or 'no sugar'.
Consumer attitudes towards life are continuously evolving, and their mood determines the type of dessert they choose. It is expected that consumers will increasingly embrace the trend of "Mindful Indulgence", a trend identified by the company.
This trend is characterised by enjoying sweet products without compromising physical and mental well-being, the health of others, or the planet. It resonates most among the younger generations.
"Barry Callebaut is committed to creating products that are not only tasty but also good for the consumer and the planet. With Callebaut NXT and SICAO Zero, we are responding to the growing demand for this trend by offering healthier chocolate alternatives without compromising the beloved taste consumers crave," said Jesus Carlos Valencia, Managing Director, North LATAM, Barry Callebaut.
The report reveals that five out of 10 consumers in Latin America have increased their consumption of vegan chocolate in the past 12 months. Additionally, 67% of Latin American consumers agree they seek out sustainably-produced chocolates. This data demonstrates that consumers actively seek indulgent options that align with their preferences and values.
To address this growing demand, Barry Callebaut has identified four key trends in developing good-for-all chocolate alternatives: plant-based, vegan; organic, sugar-free, and lactose-free. These preferences align with the increasing attention consumers pay to the ingredients in the food they consume and their origin and sustainable production.
"Callebaut NXT is a milestone in the chocolate industry. We have developed a delicious and creamy milk-flavoured chocolate that contains no dairy products. It is made with 100% plant-based ingredients, without additives or artificial colours, making it a perfect choice for those who want to enjoy chocolate," commented Rene Chavez, Director, Gourmet North LATAM, Barry Callebaut.
Callebaut NXT has been created for the new generation of conscious chocolate lovers who want to feel good and enjoy to the fullest. It is also a good option for chefs looking to offer authentic delights with better ingredients for the planet and overall well-being.
According to the company, Callebaut NXT does not contain animal-based ingredients, its production generates fewer CO2 emissions, requires less water and energy, and uses less farming land. Its packaging material is also eco-friendly, aluminum-free, and fully recyclable.
On the other hand, Barry Callebaut is also introducing SICAO Zero, a sugar-free chocolate that demonstrates how well-being and indulgence can coexist. SICAO Zero offers quality, ease of handling, and cost-effectiveness in a sugar-free formulation, ideal for those who want to enjoy chocolate without guilt.
With SICAO Zero, pastry lovers can offer delicious and healthy desserts to their customers, providing versatility in their product lineup. It will also help small businesses boost profitability by providing dessert options that maintain the same beloved taste and quality without compromising well-being.
Callebaut and SICAO both work with the Cocoa Horizons Foundation, a nonprofit program that focuses on three main areas: productivity, to enable cocoa producers to thrive; community, to eradicate child labour and empower women's work; and the environment, to eliminate deforestation and achieve a carbon-positive condition.
Stay up-to-date on the latest industry news and exclusives in our magazine.
Never miss a story… Follow us on: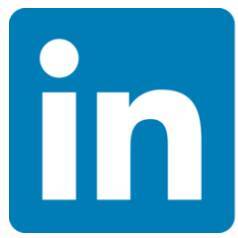 International Confectionery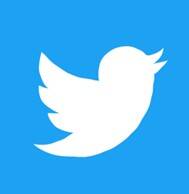 @InConfectionery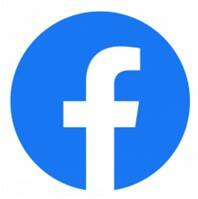 @InConfectionery
Media contact
Caitlin Gittins
Editor, International Confectionery
Tel: +44 (0) 1622 823 920
Email: editor@in-confectionery.com