The Barry Callebaut Group, the world's leading manufacturer of high-quality chocolate and cocoa products, today announced the opening of its fourth office and the third CHOCOLATE ACADEMY Centre in China, at Shenzhen.
Ben De Schryver, President of Barry Callebaut Asia Pacific said: "I am excited about the great growth potential China offers. The inauguration of the new office and the CHOCOLATE ACADEMY Centre in Shenzhen is part of our continuous expansion in China and another milestone in our successful growth story which started here 12 years ago. The state-of-the-art facilities will help us to meet the growing demand for high-quality chocolate creations and serve our customers better. We will continue to invest in our business and strengthen our collaboration with food manufacturers and artisanal customers in China."
After Suzhou, Shanghai and Beijing, the Shenzhen office is well-positioned to become the company's operational hub in southern China. Barry Callebaut currently has a local factory in Suzhou, sales offices and CHOCOLATE ACADEMY™ Centres in Shanghai, Beijing, to which it now adds Shenzhen.
The new office in Shenzhen includes a state-of-the-art CHOCOLATE ACADEMY Centre, the third in China and the 23rd globally. Through inspiration, education and personalised support, the CHOCOLATE ACADEMY™ Centres enable artisans, pastry chefs, confectioners, bakers and caterers to create the chocolate delights of tomorrow.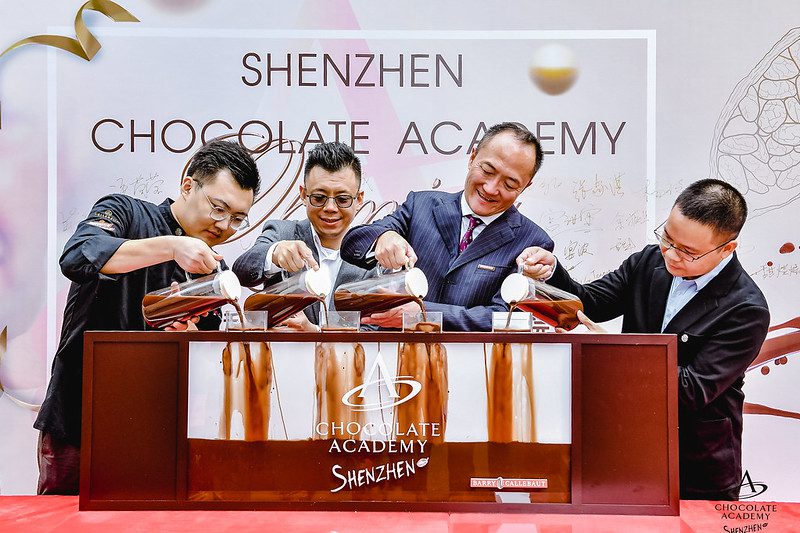 In the last 12 years, more than 5,000 craftsmen in China have attended training and demonstrations in the CHOCOLATE ACADEMY Centres in Shanghai and Beijing. The centres have recently hosted several online learning sessions in Mandarin on topics such as home baking, which have attracted more than 130,000 viewers since February 2020.
Denis Convert, Vice President Gourmet for Barry Callebaut Asia Pacific said: "China is one of our largest Gourmet markets in the world. Our CHOCOLATE ACADEMY Centres in China have become a hub of expertise, creativity and inspiration for both professionals and chocolate lovers. And this extends online too. We support our customers and empower chefs to be at their very own best. They can explore chocolate science, innovative techniques, and inspiring recipes together with the world-leading chocolatiers, pastry chefs and bakers."