The recently signed long-term agreement with Nestlé to roll out 11,500 hectares of agroforestry, including payments for ecosystem services, is an important milestone on our joint climate journey, supporting our efforts to further scale agroforestry across cocoa-growing communities.
Agroforestry is a cornerstone of Barry Callebaut's Forever Chocolate strategy, Nestlé's Net Zero ambition and the Nestlé Cocoa Plan, and our joint efforts to protect biodiversity and support the livelihoods of cocoa farmers. An agroforestry insetting approach also allows for the removal of carbon within our and our customers' supply chains.
Partnering with Nestlé on large-scale agroforestry project
The long-term agreement between Barry Callebaut and Nestlé, will roll out 11,500 ha of agroforestry, including payments for ecosystem services (PES) to more than 6,000 farmers in Côte d'Ivoire. The implementation of the agroforestry project is underway, with three cooperatives in the South-Western parts of Côte d'Ivoire already engaged in the project, scaling to ten cooperatives and reaching full scale after five years of planting.
The project is fully aligned with the Nestlé Cocoa Plan, which aims to make Nestlé's cocoa supply chain more sustainable, Nestlé's overarching Net Zero Roadmap and commitment to regenerative agriculture. This joint partnership supports Nestlé's and Barry Callebaut's climate-smart cocoa ambitions, by aiming to remove up to 1.3 million tons of CO2e over 25 years. This project also aligns with the Science-based Target initiative (SBTi), as well SustainCert verification and the Gold Standard Foundation.
"As part of Nestlé's Net Zero roadmap, we are committed to reducing our business' climate impact all the way to the farms we source from. A trusted partner like Barry Callebaut is essential to achieving success. Over 21,000 football fields are covered by our joint agroforestry project to support farmers who are part of the Nestlé Cocoa Plan," commented Darrell High, Cocoa Manager at Nestlé.
Agroforestry benefits farmers, companies and the planet
Through our agroforestry efforts, we aim to mitigate the impact of climate change and restore natural biodiversity while helping cocoa farmers to prosper and increase their long-term productivity. Agroforestry helps farmers to develop cocoa farms that are more resilient to drought and diseases, have better soil quality, produce better and higher yields, and provide them with additional sources of income. Cocoa grown under shade trees is also linked to increased biodiversity, carbon removals, and nutrient retention in the soil. In collaboration with local experts and following the latest scientific findings, we determine the best mix of primarily native species to promote cocoa and soil regeneration and attract pollinators, while providing extra income for farmers and removing carbon.
In-house expertise and feet on the ground
As a sustainability leader in the cocoa and chocolate industry, we have developed strong sustainability know-how and capabilities. In addition, with over 1,600 colleagues in cocoa-origin countries, we have a unique pool of expertise, providing in-house capacity to implement and scale our impact on the ground. This combination of expertise and cocoa-origin presence are key enablers of our robust program implementation and impact-driven solutions, and is a point of differentiation for our customers.
Paying farmers for ecosystem services
Their intensified agroforestry approach, launched in 2022 in Ghana and Côte d'Ivoire, puts the focus on long-term success through training, extended monitoring and payments for ecosystem services (PES). PES means that farmers get paid on a yearly basis for the survival of the planted trees as a reward for carbon removal. Next to the additional money from the PES, the fruit trees planted among the cocoa allow the farmers to further diversify their income.
From seedlings to land tenure interventions and market linkage
Their agroforestry approach is a farmer-centric, agile, long-term program building on trust and loyalty. In the first year, farmers get sensitized on agroforestry, receive farm diagnostics, support with the planting design, seedling kits and technical training. The following year, replacement seedlings are distributed if needed, and technical coaching continues with a focus on pruning assistance. The first payment for ecosystem services according to their seedlings' performance, also takes place. These activities continue in the following years and are accompanied by land tenure interventions. Land rights are essential to ensure a living income for farmers and sustainable cocoa production. Having formal rights to the land allows farmers to safely invest in their land in order to secure their livelihoods. Their approach also aims to support farmers in creating the market linkage for the fruits and other products they produce through agroforestry.
Stay up-to-date on the latest industry news and exclusives in our magazine.
Never miss a story… Follow us on: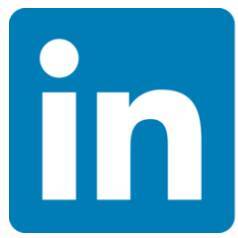 International Confectionery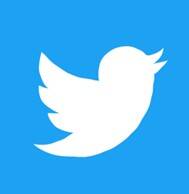 @InConfectionery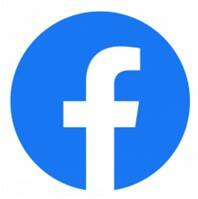 @InConfectionery
Media contact
Caitlin Gittins
Editor, International Confectionery
Tel: +44 (0) 1622 823 920
Email: editor@in-confectionery.com