Baker Perkins has strengthened its presence in, Russia, Eastern Europe and Italy with the appointment of Ekaterina Krakovskaya as Regional Sales Manager for the confectionery and biscuit sectors.
Ekaterina has over 14 years of experience in the food processing and packaging industry with well-known companies including JBT, TNA, and HBTS. She has a strong background in business development within European and Russian markets and a keen focus on customer service.
Baker Perkins has a long track record of selling production equipment in these countries, with particular success in the confectionery industry.
In the confectionery industry, complete cooking and depositing systems are supplied for hard candy, lollipops, jellies, gummies, toffee, fondant and fudge, with special expertise in functional and medicated products. Complete automatic plants cover every kind of biscuit, cookie and cracker.
Baker Perkins' strength lies in process expertise, engineering excellence, a fully equipped Innovation Centre for research, trials and product development, and a Lifetime Support philosophy that includes parts, service, upgrades and rebuilds.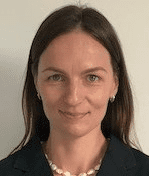 To stay up to date on the latest, trends, innovations, people news and company updates within the global confectionery market please register to receive our newsletter here

Media contact
Roshini Bains,
Editor, International Confectionery
Tel: +44 (0) 1622 823 922
Email: editor@in-confectionery.com