ADM has revealed key trending themes that they say will shape what flavours and colours will "capture and hold consumer attention in the new year" as well as influence product development.
The company says that the new year will bring exciting, vibrant flavours and colours that reflect consumer appetite for surprise and discovery, wellness and self expression.
The first trend identified, 'Bright & Light' comes as a reflection of consumer concerns and outlooks around personal health, on top of the economy and environment. According to ADM's data, 47% of global consumers say a top barrier to healthy living is the difficulty of finding time to relax. As a consequence, consumers are gravitating towards flavours and colours which will help shift their mood towards brighter and lighter moments.
The anticipated colour of the year is Digital Lavender, which will translate into products such as bubble teas, ice cream and functional beverages that will have colours and flavours such as lavender, purple sweet potato, plum or grape. Warm, neutral shades that correspond with vanilla will have "staying power", according to the company, helping consumers to feel more mellow and relaxed.
32% of global consumers plan to make improvements to their sleep habits or health over the next year, while 69% report that simple, recognisable ingredients have influence over their purchasing decisions.
The second trend 'Fierce Flavors & Saturated Shades' focuses on self expression as attention-grabbing colours are back in full force, with deep bright pink being the best example of this. ADM say this corresponds well with unique flavours such as dragon fruit, pink grapefruit and pink florals, translating to baked goods, desserts and cocktails.
74% of global consumers say they like food or drink products with new or unusual flavours as popular flavours in the US such as watermelon, mango or berry have reported growth year-on-year and are providing inspiration for regions around the world.
'Exploration of Deep Blue Skies', the third trend, reflects escapism being a key theme as consumers seek foods that bring them on a flavour journey and boost their mood. Blue encapsulates this trend best, ADM say, signalling new possibilities due to its association with open skies and oceans. Market research in this area shows that among the top five fastest growing year-on-year food and beverage claims is 'limited edition'.
Flavours like mermaid and yeti have a big presence in the beverage space while for sweet applications, peppermint, cotton candy, birthday cake and tropical cocktail flavours dominate.
The final trend, 'Feel Good, Do Good' shows consumer desire to support their wellbeing, wanting to feel good both physically and emotionally, curating wellness routines with functional ingredients and flavours and colours that raise their spirits.
Shades of orange, whether this is papaya or mandarin, reflect this demand. Fruity citrus, tropical mango and passionfruit and juicy stone fruits are playing a big role in culinary dishes, confectionery and nutrition. Citrus remains the most classic flavour profile as it accounts for nearly 30% of new product launches, while botanicals are viewed as both premium and tasty by 43% of consumers.
Health-conscious shopping goes hand-in-hand with conscientious consumption, ADM reports, as consumers are looking to make a positive impact on their communities and planet as well as themselves. Products that consumers associate with sustainable characteristics are on the rise. Globally, 73% of consumers say they have positive feelings towards companies that are transparent about where and how their products were made.
Three of the top five wellness areas consumers would like to improve over the next year includes immune function, mental wellbeing and energy; all areas companies can tap into with developing products that meet these demands, and the other demands identified in the trend report.
Stay up-to-date on the latest industry news and developments in our magazine.
Never miss a story… Follow us on: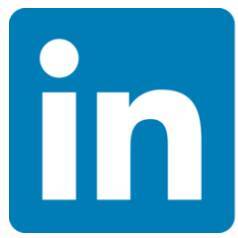 International Confectionery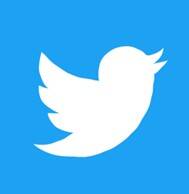 @InConfectionery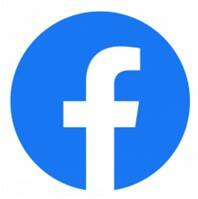 @InConfectionery
Media contact
Caitlin Gittins
Editor, International Confectionery
Tel: +44 (0) 1622 823 920
Email: editor@in-confectionery.com