Coesia company ACMA will be participating at interpack this year with innovations characterised by a high technological level and sustainable footprint. On display 'ACMA Smart Handling-Demo solution' a simulation of a robotic distribution line for the management of flat-based asymmetrical chocolate pralines, integrated with the CW 600 wrapping machine in 'bunch style'.
At interpack Coesia will be presenting GREENMATION, its response to the current trends prompted by consumer demands towards reusable and recyclable packaging solutions, whilst manufacturers face labour shortages and production cost increases.
"In this complex situation, Coesia believes that the answer to this profitability-threatening challenge lies in supporting a revolution in production which is capable of combining the principles of automation and sustainability in the industries of Food & Beverage, Pharma & Personal Care, and Cross Industry Automation," said Alessandro Parimbelli, Chief Executive Officer of Coesia.
The Coesia booth will be structured into three areas: Food and Beverage, Pharma and Personal Care, and Cross Industry Automation where technicians and experts will present the latest solutions presented by its portfolio of companies.
Developed in partnership with Schneider Electric, the demo solution that ACMA presents at the show is an automated robotic distribution for confectionery made of two different product handling stations showcasing ACMA's engineering capabilities in the management of automated pick and place of flat-based products with irregular shape and surface.
In the line simulation products will be coming randomly, after which the first robot will sort and orient the chocolate pralines in rows, thanks to the support of a camera directly connected to the arm. The second robot, equipped with a multiple gripping hand, inserts the product correctly oriented inside the CW 600 feeding conveyor, wrapped in a bunch style.
The line is supported by smart systems for real-time production process control, a camera system developed in collaboration with the Coesia Engineering Center (CEC) allowing monitoring of the movement of chocolate pralines during the line process.
The solution proposed by ACMA responds to customer requests in the confectionery sector which includes seeking out flexible robotic modules that can be adapted to different production needs. The integration of robot and machine control within a single control unit has allowed the company to obtain a more compact solution in terms of overall dimensions.
CW 600 is the machine chosen by the company to represent its portfolio at interpack. It is a multi-style technology for packaging flat-based chocolate pralines which will have a bunch wrapping style, capable of working with different wrapping materials including mono-materials such as aluminium, PP, PVC and cellophane.
The flexibility of the machine allows the handling of multi-layer or paper-based materials, responding to market demands which ask to package products with sustainable materials.
ACMA supports its customers through research activity through the Sustainability Lab, which has produced innovations on the market such as Material Gate – a testing unit to experiment new wrapping materials in twist style – so the company is able to support desire for reduced environmental impact by supporting producers of wrapping materials for primary packaging and by identifying the adjustments that need to be introduced to customers' existing machinery so they can handle new materials.
Stay up-to-date on the latest industry news and exclusives in our magazine.
Never miss a story… Follow us on: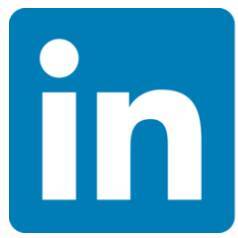 International Confectionery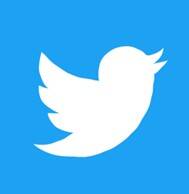 @InConfectionery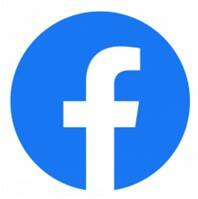 @InConfectionery
Media contact
Caitlin Gittins
Editor, International Confectionery
Tel: +44 (0) 1622 823 920
Email: editor@in-confectionery.com