International Confectionery sits down with Markus Rustler, CEO of Theegarten-Pactec, discussing the development of the business since the pandemic and trends in the industry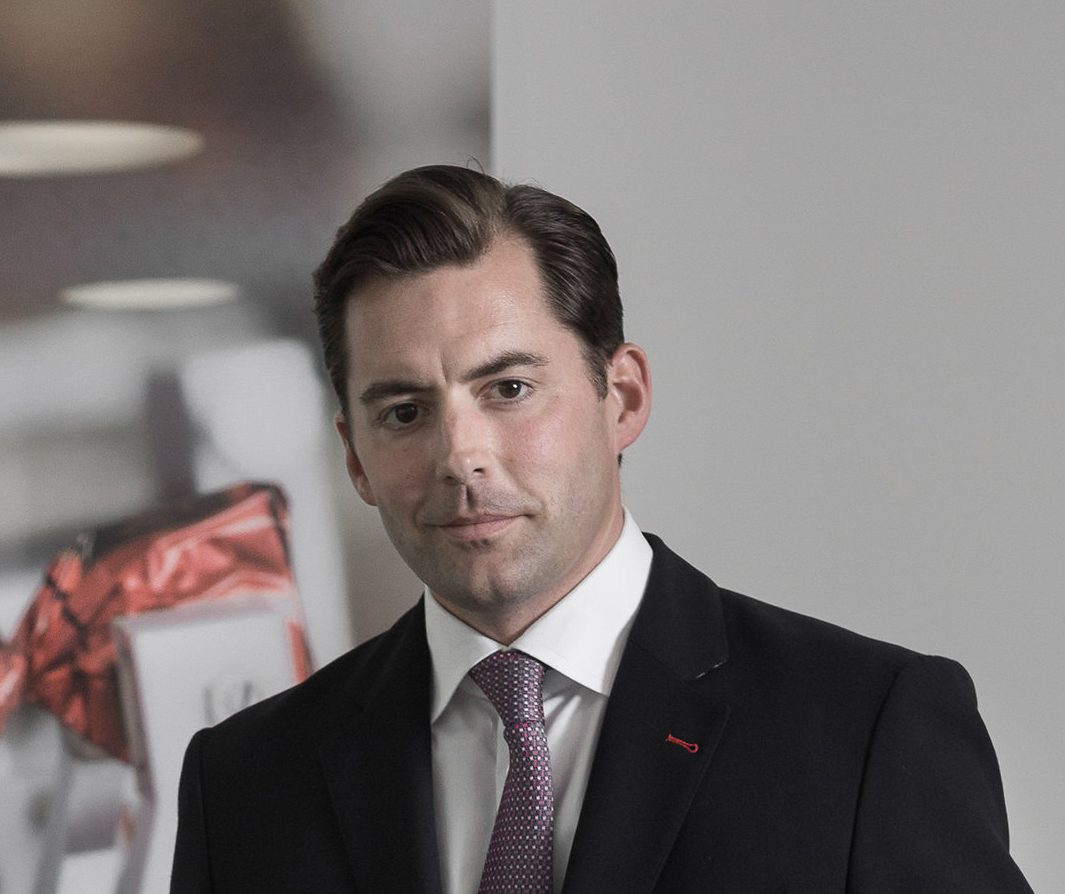 Theegarten-Pactec came into existence in 1994 when the Cologne-based company Rose Theegarten took over Pactec in Dresden. The result was more than the sum of two individual units, since expertise and competence of both companies complemented each other. Rose Theegarten was founded in 1934 in Cologne by Justus Theegarten and his son Franz. The name Rose originates from a former co-operation with the British company Rose Forgrove. Initially the Theegarten-family were the sales agents for the British machines in continental Europe. Later, the English machines were built under license in Cologne and, finally, Theegarten started its own program of high-speed machines in Germany. In the 1970s the own sale organisation was established, which laid the foundations for the international network with trade partners in more than 100 countries worldwide.

What is the background of Theegarten-Pactec and how has the business developed since its inception?
Obviously, the acquisition of the company Pactec resulted in an important strengthening in the market presence. Pactec – an off-spring of the former GDR combine Nagema – traditionally had excellent contacts to Eastern European and Asian countries which helped to establish a strong market position of Theegarten-Pactec in these areas. Incidentally, the history of Pactec respectively Nagema goes back to the end of the 19th century, i.e. to the roots of the Germany packaging machinery industry. Dresden, in fact, is regarded as the cradle of this industry.
Also the production range of Theegarten and Pactec complimented each other in a perfect way. Whereas Theegarten Cologne traditionally specialised in the forming, cutting and wrapping technology, the emphasis of Pactec was more on wrapping machines for hard candy and chocolate articles.
Today we are working in the ultramodern company headquarters, which was opened in 2015 and, as in the past, we want to be one of the market leaders in the field of packaging of small pieces of confectionery.
What measures have been put in place since the coronavirus hit?
Even before the epidemic, we were already digitalised in a way that our employees from the office area could work "remotely". Thus, the now necessary relocation of activities out of the office was easy to handle. But due to the relatively low incidence of infection in our part of Germany, most employees are currently working in the business premises under strict hygiene and safety measures. The production and assembly of our machines and the corresponding spare parts can of course not be manufactured outside the factory. In order to minimise the risk of infection, we strictly observe the applicable hygiene regulations and have introduced various shift models. This means that employees work at their respective workplaces at different times. In doing so, we can guarantee the fastest possible delivery of spare parts and service in these difficult times, but also the completion and prospective delivery of new packaging machines and systems can be ensured, while minimising the risk for our employees and their families.
Like many other companies, we have for years been working with the possibility to solve emergencies at our customers' sites via remote access and web conferencing. What is really new since the crisis is that we have managed complete start-ups via these methods without any of our employees having to travel to the site of installation. This has happened with installations in Colombia, Nigeria, Russia and many other parts of the world.
Our focus since the outbreak of the crisis has been a little less on selling new machines. We are aware that our customers are going through a difficult phase, just as we are. In this situation, strategic investments are somewhat out of focus and they are concentrating on keeping the current production running. This is exactly where we try to help our customers by maintaining our spare parts service and technical support during the pandemic. And sometimes it doesn't work without our employees on site. Wherever we can travel, our service engineers do so to help on site. For this purpose, they also accept and have to deal with long quarantine rules in order to assist the customers.
How do you believe businesses in the industry can adjust to the changes made by the virus?
Of course, the pandemic has an impact for Theegarten-Pactec and changes the way we are doing business. Digitalisation, web conferences  and mobile working have long since begun to establish themselves in daily work. But the development, in which this change is spreading to the entire working world, has gained rapid momentum due to the coronavirus pandemic. In retrospect, we have to ask ourselves critically whether every business trip was really necessary or whether there would have been another solution. But we can learn from this for the future and I expect to see fewer business trips. This is also an important climatic issue. Don´t get me wrong, of course our business is based on direct contact with our partners and that we also support our customers locally with our worldwide service. This will continue to be guaranteed to the full extent. As it has always been Theegarten-Pactec's maxim in every other aspect, we conscientiously select in the area of digitalisation where we expect an efficiency advantage for our customers, suppliers and ourselves and then implement this without blindly following any hype.
What confectionery trends are you noticing worldwide and what developments do you see for the future of Theegarten? 
The trends that we recognise are efficiency, flexibility/seasonal production, adaptability and product safety. Efficiency is something we have been working on for a very long time and it's a characteristic that our customers really respond to. We always want to provide machinery that gives customers a quick return on their investment. In terms of flexibility, life cycles of products are much shorter nowadays which means machines need to be able to adapt quickly to produce, say, chocolate products in Top Twist for two or three month and then in Double Twist wrapping style for the next months. To respond to these market requirements, we have developed the CHS packaging machine for small chocolate products in nine different wrapping styles. Originally we wanted to present this machine to a broad public at the interpack in May, but we are now making up for this in February 2021. The CHS is ideally suited for seasonal production at high output rates due to the quick change of wrapping style and/or conversion to another product size. But the machine's flexibility also makes it very easy to respond to ever shorter product life cycles and changing market requirements.
Product safety has become increasingly important for clients. Regions like South East Asia are subjected to demanding climatic conditions. That is why protective packaging is continually gaining in importance here. This means packaging which not only looks nice but, for instance, also seals the product hermetically and thereby protects it optimally. This type of packaging is particularly important in regions of the world where heat, humidity or insect infestation prevail, such as in countries of the tropical climate zone.  This is why we are currently working on being able to offer other attractive types of packaging with these protective properties, besides the pillow pack.
In addition, there is a general trend towards increasingly health-conscious nutrition, which certainly also has an impact on the confectionery industry. Here we will probably have a further increase in healthy/functional confectionery in the future. Due to changed ingredients of the confectionery products, the demands on the machines can also change within the packaging process – but nothing we cannot handle.
There is a trend towards sustainability in the confectionery industry which of course affects the packaging technology. Furthermore, sustainability and profitability are not mutually exclusive, but rather complement each other. For example, in the past we have developed our machines to enable the process of ever thinner packaging material. This saves our customers money and natural resources. In addition, we are in constant exchange with packaging material producers regarding the development of fully recyclable packaging materials and new materials. Our task here is to test new developments on an industrial scale and, if necessary, to make modifications to our machines in order to take a step forward in respect of the environment. We are also driven by a constant increase in the efficiency of our machines, even for products which are difficult to process for our machines. Maximum efficiency means minimum rejects and therefore also lower costs for our customers and waste for the environment.
Last but not least our outlook to the future is optimistic. Growing world populations and spendable income require processed food and confectionery production. Combined with increasing demand for hygienic packaging we are looking at a stable future also a world-wide pandemic cannot destroy.
To stay up to date on the latest, trends, innovations, people news and company updates within the global confectionery market please register to receive our newsletter here
Media contact
Kiran Grewal
Editor, International Confectionery
Tel: +44 (0) 1622 823 922
Email: editor@in-confectionery.com