Looking at the developments in industrial weighing and inspection services for the confectionery market, with x-ray technology becoming particularly popular.
The global demand for confectionery and indulgent food products is rising, thanks to the escapism it gives during the turbulence and uncertainty of the global pandemic. It is an integral process to weigh and inspect a confectionery product before it can be assorted to its next undertaking of product development, and technological growth in this sector has allowed for greater efficiency, smooth production and economical upgrades to ensure demand is met, and costs are saved in the process. 
Ishida Europe says its multihead weighers and global supplier knowledge of traysealers, snack food bagmakers, leak detectors, x-ray inspection systems, checkweighers, weigh-price-labellers, vision systems and Industry 4.0 solutions –  along with the company's knowledge and experience of many industries, mean that Ishida is able to design and install complete turnkey solutions.
Ishida Europe Ltd was established in Birmingham in 1985 to look after customers in the Europe, Middle East and Africa region. In the 1990s the company commenced manufacturing of machinery in the UK. This initiative was deployed to support development of a European engineering function in order to diversify manufacturing, reduce economical and technical risks and to reduce lead times.
Since introducing the commercial multihead weigher in the early 1970s, Ishida has sold more than 56,000 multihead weighers across the globe and has continued to evolve its multihead weigher offerings to encapsulate both their experience and the very latest technology. 20 ranges of multihead weighers have now been developed by Ishida, each range building on the capabilities of the preceding one. This gives us a deeper understanding of how research and development are integral to continuing market growth. So, how is the company continuing its momentum and what is its core focus on now, we ask. 
In the past few years, Ishida's focus has been on the following:
Development of a range of sector solutions, including three models for confectionery applications, which offer a specification particularly suited to the product concerned, providing superb price / performance positioning,

The addition of a range of high head models to facilitate mix weighing and high-speed single product applications; these are particularly appropriate for many low target weight confectionery applications,

The incorporation of product line extensions such as the addition of "pulse width modulation" (PWM) feeder drives to our mid-range machine offering. This feature enables the controlled transfer of more sticky products into the machine's weigh hoppers, again a notable benefit for some confectionery applications such as sticky jellies,

The introduction of performance monitoring software which enables customers to easily access machine data; additionally, with the consent of their customers, they can access machines remotely to assist in problem diagnosis and optimise machine settings as appropriate.
With an increasing focus on the environment, energy efficiency is also key, and Ishida says they have machine ranges that offer significant power consumption reductions in comparison to previous models and also built-in features that effectively put machines to sleep following spells of inactivity. 
What challenges do weighing and detection services eradicate? 
For the confectionery sector, the multihead weigher has provided a revolution in accurately and consistently weighed packs and minimising giveaway, along with the introduction of special features and application-specific models that can deal with more difficult items such as sticky or fragile products. 
One product sector that has flourished thanks to multihead technology is mixed or variety packs, with weighers that are able to weigh a number of different products simultaneously for discharge into the same pack or handle single products at well above 100 packs per minute. The latest 32 head weigher from Ishida's own RV range can handle up to eight products, where each of those products is weighed accurately into the pack so the customer / consumer consistently receives the correct amount of product for each of the ingredients.
Multihead weighing has made a major contribution to increased speed and efficiencies.  Accurate filling has enabled packs to be designed smaller, reducing the cost of packaging, storage and transport. And from 55 packs per minute (ppm) for the earliest weighers, today's models are capable of weighing at up to 400ppm for single products and typically 65ppm for 6-mix applications.
At the same time, manufacturers today are also focusing on maintaining the highest standards of product quality in order to preserve brand image and loyalty and to minimise the cost implications and reputation damage of a product recall due to a quality or contamination problem. 
In these circumstances, X-ray technology is becoming particularly popular not only thanks to its versatility in identifying food contaminants but also for its ability to carry out an extensive series of quality control inspections. One of the advantages of X-ray inspection over checkweighing is the ability to spot a problem which weighing alone could not detect. If a pack is supposed to contain a set number of items, such as biscuits or chocolate bars, of approximately the same size and weight but one piece is considerably overweight and one considerably under, then the total weight of the pack may still be correct, but the end-consumer will not be satisfied with the overall pack contents. 
Colin Maher, Country Manager UK, Ireland & Russia for Minebea Intec says: "Foreign body detection is a must for all in the confectionery industry, to let a product for human consumption go without these checks in the UK is simply not done. This of course eradicates the recalling of products, customer complaints or in the worst case – harm to life. Weighing from a checkweigher that is accurate enough, also eradicates product sampling. Product sampling is where a number of products are removed from a production line and checked for weight. The average of these is taken as the weight of products leaving the factory under the average weight rules. The most obvious drawback with this method is that this is only a sample of product, and not the real weight of the products, so to compensate for this the product target weight is set much higher, meaning more product giveaway. 
"Alternatively, it makes sense that you use an inline checkweigher which records and checks the weight of every pack and this is actually the weight of products leaving the factory. 
"The most common misconception here is that you cannot use an inline checkweigher as your recording under the average weight rules, but you can provide it if it is proved accurate enough. The check for this accuracy is a simple process once you know how. The clear and immediate advantage is you can reduce giveaway since every pack is weighed and any pack that is underweight is automatically removed from the line. Another advantage is the removal of human intervention where someone would otherwise be weighing every 30 or 60 minutes," Maher says.
Trends for the future of weighing and detection
Maher continues: "We see a lot moving to X-ray, mainly as we see an increase in the use of foil in packaging, but also because they can detect much more than just metal, such as stone, glass and other dense particles. X-Ray can do other quality checks such as missing or incomplete products, it can also see and detect any missing  internal components of a product. X-Ray in general has come a long way in the last 10 years when they were complicated to use and had high running costs, but now we have things like auto product learn and compact low energy units. We have one customer making advent calendars, the primary role of the X-Ray in this case is looking for missing components, I guess there is nothing worse than a child opening a date and finding no goodies behind. What this does illustrate however is the level of quality focus and product safety within the confectionery industry; it is one of the highest when compared to other sectors of consumable products."
Torsten Giese, Marketing Manager, Ishida Europe notes: "In the future, certainly with full consideration of the current pandemic, it is possible that there will be an increased drive for fully automated solutions; additionally, customers will be looking to increase the productivity of their factories, with 'real time' data informing efficiency enhancements."
Torsten Giese, Marketing Manager, Ishida Europe says: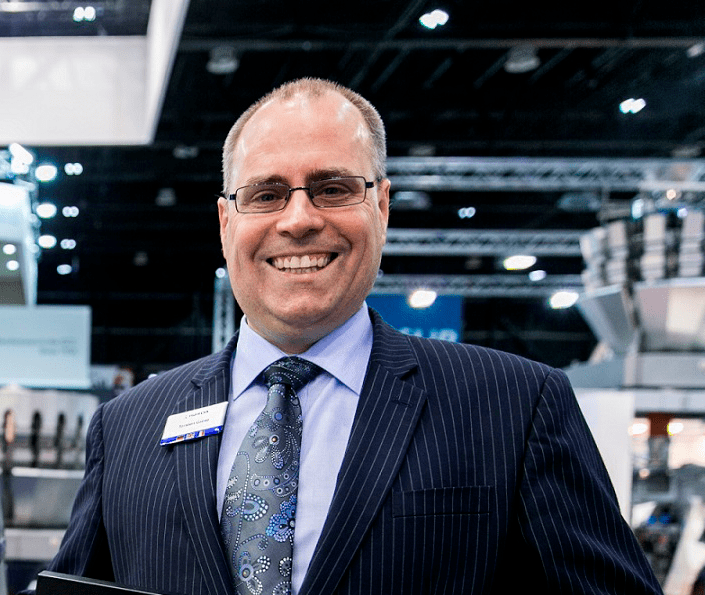 In terms of brand protection and product safety, our x-ray inspection systems are able to identify a wide range of contaminants including metal, rubber, stone and ceramics. In addition, they can provide an extensive selection of other brand protection capabilities (dependent upon pack format and sector) including counting components, weight estimation, checking fill levels, detecting flaws such as missing or broken items, measuring product size, and sealing control.

As all these functions are embedded in one machine, this provides users with a very high confidence that the products they ultimately deliver to consumers are contaminant-free and offer, as far as practical, a brand-aligned presentation. 
In addition to our wide range of equipment, the particular Ishida advantage for the confectionery sector is built upon the breadth of our machine category solutions, local sales management, project management capability, local direct service teams (in many countries) and sector expertise.
Couple this with an evolving array of data products which enable our customers and Ishida (with the permission of our customers) to access machine / line performance data and then optimise OEE and hence productivity, it can be easily seen that Ishida is fully equipped to deliver turnkey solutions that are tailored to each customer's specific requirements.
Ishida uses an associated consultative approach to assist our customers in enhancing their businesses as they strive to meet the ever-increasing demands of their end customers.This combination of machinery, data and local direct resource (supported by channel partners in some areas) positions Ishida as a "single source supplier" for turnkey projects, offering the engagement, customisation and project delivery that many customers desire.
Colin Maher, Country Manager UK, Ireland & Russia at Minebea Intec says:
Our mission is to provide solutions that exceed our customers' expectations, offering reliable and efficient processes. All of the equipment and services we offer are either improving process control or in  the case  of our foreign body detection equipment, making products safe for the consumer. If a solution does not exist then we work with our customers to develop new equipment that meets their requirements.
Confectionery is our most successful industry in reducing product giveaway. We have successfully reduced giveaway on a typical product of 200g, to just 0.1g on average for an entire production run. We did this using inline checkweighers to control the filling, depositors or cutting machines.. This means the giveaway on a product running at 220 packs per minute is now only 0.1g per pack, whereas before this could be up to 6g giveaway per pack. 
The checkweighers integrated with a metal detector means we can do both detection and weight check, within the same footprint as the checkweighers they replaced. This optimised the floorspace which is at a premium within this particular factory.
There has been many developments but some of the most popular are, fingerprint sensor to open reject bins where potential contaminated product is secured, auto-calibrating checkweighers proving it is always accurate and can be used for average weight, RFID to access machines settings, metal detector test piece recognition validates correct sensitivity testing is done. More recently, we built a checkweigher that weighs 2,400 pack per minute across 6 lanes, this also happens to be the fastest checkweigher ever built. 
Image credit: Ishida Europe
To stay up to date on the latest, trends, innovations, people news and company updates within the global confectionery market please register to receive our newsletter here

Media contact
Kiran Grewal
Editor, International Confectionery
Tel: +44 (0) 1622 823 922
Email: editor@in-confectionery.com