Healthy quinoa used in diverse applications, broadening the portfolio of items where the grain is included
Dutch Quinoa Group (DQG) is the initiator of the first Dutch Quinoa chain, making quinoa available to a large audience in a sustainable way. DQG hires and supervises Dutch growers, taking care of the processing, storage and marketing of quinoa.
Originally a South American plant, quinoa now grows in the Netherlands. Often referred to as a 'superfood', seeds of the the plant are a good source of protein and rich in vitamin B1, B6, E, folic acid, phosphorus, magnesium and iron. Whole grain and high in fibre, quinoa is GMO free and under IFS certification.
Collaboration with Unicorn Grain
Partnering with Unicorn Grain Specialties, DQG have produced a portfolio of healthy foods, expanding its Presco Food portfolio. The diverse application of Presco results in the grain finding its way into cereals, bakery items and confectionery.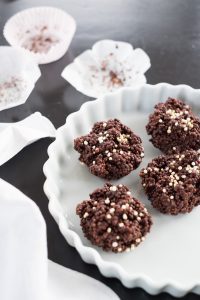 BiTex Functional Flour
In addition to the Presco range, Unicorn Grain is well known for its product line BiTex Functional Flour. BiTex Functional Flour are a combination of various heat-treated flours, tailor-made to influence the texture of a product.