Data-driven transparency company Trase Insights has revealed that, in the past two decades, 2.4 million hectares of forest has been cleared, for the cocoa production industry in Côte d'Ivoire, the Ivory Coast.
This data comes as world leaders are currently gathering in Egypt for the COP27 climate conference until the 18 November. A key theme of the conference is the role of agriculture in reducing emissions, adapting to climate change and delivering food security on the African continent.
In the West African country of Côte d'Ivoire, cocoa production is one of the leading causes of deforestation as between 2000 and 2019, 2.4 million hectares of forest has been replaced by cocoa plantations, according to new analysis conducted by Trase and its partners at UCLouvain; representing 45% of total deforestation and forest degradation in the country.
In 2019, 25% of the cocoa production area in Côte d'Ivoire was located within 'protected' areas and forest reserves as classified by local environmental legislation and due to weak governance, is rarely enforced.
Côte d'Ivoire is the world's largest producer of cocoa, growing about 40% of cocoa bean supplies, with around two thirds of its cocoa exported to the EU and UK where it is used to make chocolate.
Companies who source cocoa through Côte d'Ivoire face increasingly regulatory and reputational risks with a potential association to driving deforestation. The EU is in the process of finalising a regulation to prohibit the importation of commodities grown on deforested land, requiring companies to conduct due diligence of their supply chains and demonstrate their products are deforestation-free.
Trase's analysis suggests companies will struggle to comply because over 55% of cocoa sourced from Côte d'Ivoire is untraceable, either because it is indirectly sourced by traders from local intermediaries or exported by traders who don't disclose information about their suppliers.
The company says it is able to calculate deforestation exposure of cocoa traders in Côte d'Ivoire by analysing cocoa production and 2019 trade data combined with satellite mapping of deforestation over the period 2000-2015 to regions where cocoa harvested to export markets.
Results show that overall, 58% of deforestation exposure is from untraced sources either indirect or unknown. The EU is exposed to 838,000 hectares of deforestation from Ivorian cocoa with 56% being from untraced sources.
The Cocoa & Forests Initiative (CFI) is a partnership between 35 companies in the cocoa supply chain and the governments of Côte d'Ivoire and Ghana which aims to end cocoa-driven deforestation and improve the livelihoods of cocoa farmers.
The CFI's 2021 progress report says its members have managed to map 72% of their suppliers – this only refers to direct suppliers and not indirect sources. Trase estimates that CFI traders have mapped only two fifths of all farms in Côte d'Ivoire that supply them, representing less than a quarter of the country's annual cocoa exports.
Although a greater proportion of farms have been mapped and for supplies via farming cooperatives, there is a long way to go before all cocoa can be traced to farms, Trase says.
Demand side measures to increase traceability such as the EU's draft regulation are a "welcome leap" but they are insufficient to tackle deforestation, particularly for cocoa where much of the supply is from indirect sources.
Using a landscape or jurisdictional approach offers the opportunity for traders and companies to work beyond individual supply chains towards improving governance and land-use planning through collaboration with stakeholders including central and local government, farmers, communities and civil society organisations not just for cocoa but all land uses.
Stakeholders supporting COP27 can use the opportunity to encourage measures to support a diversified smallholder farming sector in Côte d'Ivoire, Trase says, and across the globe, to safeguard forests upon which agriculture is dependent.
Stay up-to-date on the latest industry news and developments in our magazine.
Never miss a story… Follow us on: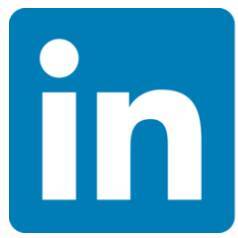 International Confectionery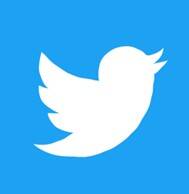 @InConfectionery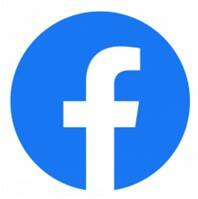 @InConfectionery
Media contact
Caitlin Gittins
Editor, International Confectionery
Tel: +44 (0) 1622 823 920
Email: editor@in-confectionery.com