International Confectionery sits down Henk Jan Beltman, Chief Chocolate Officer at Tony's Chocolonely and talks ethical chocolate and sustainability.
Can you give us a brief history of Tony's Chocolonely and its mission statement?
Tony's Chocolonely was founded by three journalists from the Dutch TV show 'Keuringsdienst van Waarde' after they discovered that the world's largest chocolate manufacturers were buying cocoa from plantations that used illegal child labour and modern slavery. This was in 2005, and since then we have been dedicated to raise awareness about inequality in the chocolate industry and change this very industry from the inside out – Tony's chocolate being the means to create impact and drive change.
Our mission is clear: Together we make 100% slave free the norm in chocolate. Not just our chocolate, but all chocolate worldwide. We know that we cannot do it alone which is why we need everyone in the industry and all our choco fans around the world to join our mission; because only together we can eradicate modern slavery and illegal child labour in the supply chain.

How has the business adapted in the face of the pandemic and what new measures have been put in place since?
Just before the pandemic hit Europe, we closed a deal with a financial investor to realise our dream: opening our own chocolate factory with a bean-to-bar-experience for choco fans. Unfortunately we've had to pause this dream for now due to the impact of COVID-19.
We are relieved that the impact of COVID-19 on our partner cooperatives in Ghana and Ivory Coast is less than we expected. We have supported them from the beginning financially, and also by providing as many hygiene materials as we could.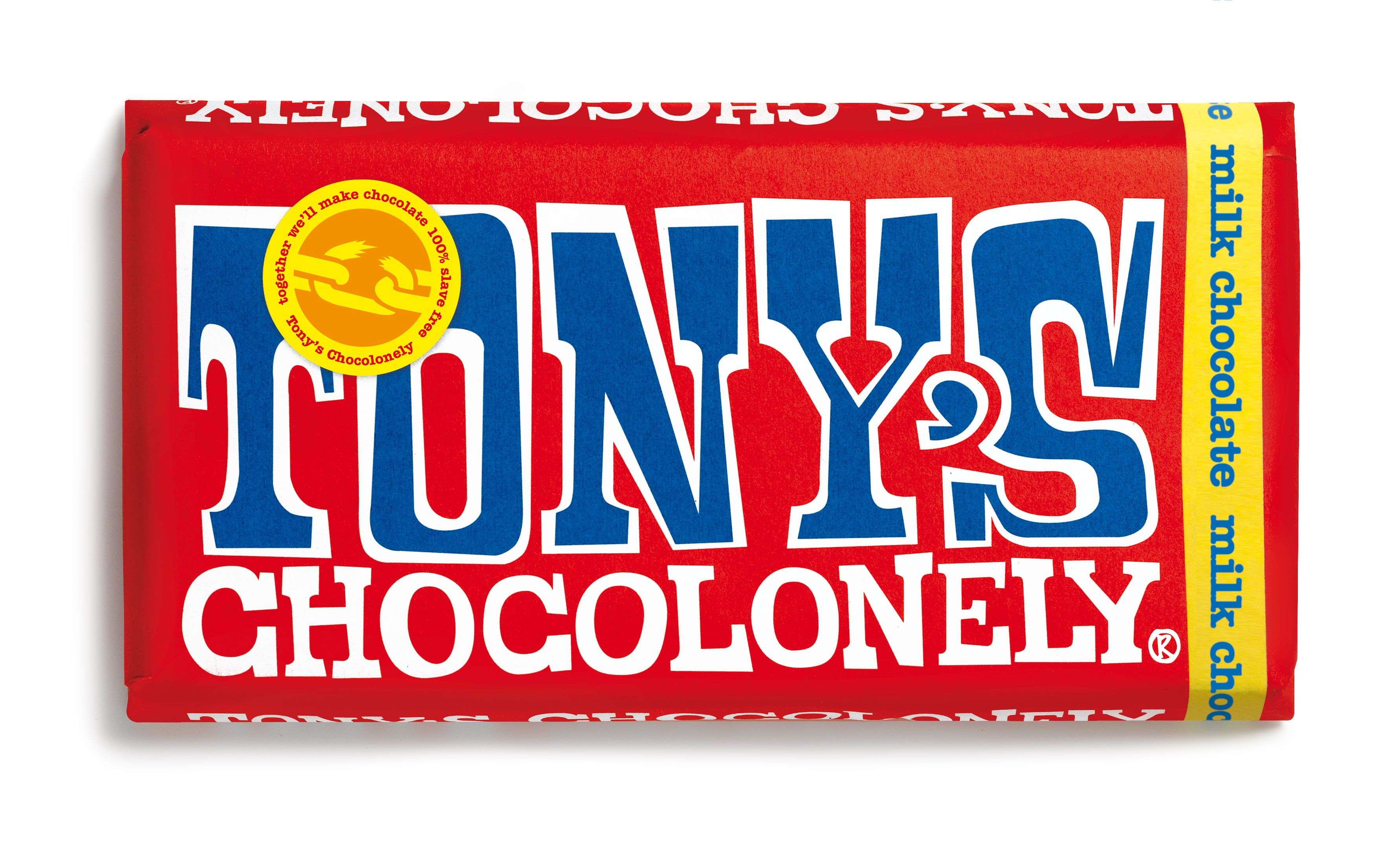 How important is traceability to the business and how is Tony's continuing to work on that? 
We have established Tony's five sourcing principles in place for our cocoa beans. When all five of these are in place, we believe you have the best chance or eradicating illegal child labour from your supply chain – but all of them have to work together as they are interrelated.  These sourcing principles are open source and we encourage any company that buys cocoa from West Africa to talk to us about how they can adopt them too – only by inspiring other companies to act can we change the whole industry.  
One of the five sourcing principles is traceability. We use 100% traceable cocoa for our chocolate and therefore know exactly where the cocoa beans come from, this is very different to how the rest of the industry works. 100% traceability means you know the origin, flow and quantities of the beans that are in your final product. It also means you take full responsibility for the farmers at the start of this chain who produce the cocoa for you.
Thinking about human beings rather than a commodity that you want to buy from as little as possible really shifts the mindset and how you do business. We have some clever software that tracks our beans all the way from Ghana and Ivory Coast to Belgium – the Tony's Beantracker.
This is only for our cocoa beans, because this is our main priority, but we do also have very strict requirements for all of our ingredients. Free of illegal labour, Fairtrade-certified, and at least knowing the country of origin of the ingredients is essential.  

In terms of ingredients – how are the flavours decided and what research goes into this?
Oh, those ideas really come from everywhere. We have a new product development-team that started with our 'Spice Girl' Eva but now consists of five people working on all of our chocolate creations. Eva created our best-selling Caramel Sea Salt bar when she was on her Tony's internship. 
Ideas can also arise when we eat in a restaurant and taste an amazing flavour combination, then we immediately think what this combination could be like made with chocolate.  
The team will then make test bars and taste them (it's a hard job..). Then, for example, six of the 10 bars might be very good, and they are then optimised. So, it could only be that for one bar that ends up on the store shelves, 50 other bars have been made before we chose the final winner. 
Can you give us an idea as to what we may see from Tony's Chocolonely in the near future?
Absolutely! We are about to launch our annual FAIR report for the past year which will be published on December 3rd. We normally throw a big launch party in Amsterdam, our Tony's FAIR, but this year we'll be hosting a COVID-19-proof digital event. We're very excited about it because the digital FAIR will allow our chocolate fans from all around the world to tune in. 
We also have big plans for the next five years. From exciting new product launches, to activist marketing campaigns and growing our team globally.  
A big goal of ours is also to change the law. We have launched a petition and need one million signatures to take to Brussels and Washington and 100,000 to London, to petition governments to pass new legislation and enforce serious consequences for those who break the existing US law and UK Slavery Act. Currently there are no legal consequences so this would be a hugely positive thing for the industry. 

In your role as CCO, what does a typical day look like for you?
As Chief Chocolate Officer, together with the other Chiefs, my role is to lay the foundation on which the team can build and be successful. If something goes wrong, then they can blame me. And otherwise all compliments go directly to the team!

What advice would you give chocolatiers in navigating the current trials in the market?
Not only chocolatiers, but every company has an important role to play in society. They can be an example for others if they do their part and take the responsibility for their supply chain to change the system from the inside out.
For chocolate makers we have created an open source platform where chocolate making companies can join in to change the norm in the industry. In the Netherlands, for example, the supermarket chain Albert Heijn was our first mission ally, producing their private label chocolate bars according to Tony's five Sourcing Principles. And a tip of the veil, soon we'll announce more mission allies! 

What do you see/hope for the future of chocolate? 
It might be a tad arrogant to say, but I honestly believe we can achieve our mission to make 100% slave-free chocolate the norm in chocolate. Unfortunately, 100% slave free is very far from the norm in the chocolate industry at the moment. We can't do this alone, so we need everyone who is involved in chocolate. But Tony's Chocolonely won't stop before we achieve our mission.
To stay up to date on the latest, trends, innovations, people news and company updates within the global confectionery market please register to receive our newsletter here  

Media contact
Kiran Grewal
Editor, International Confectionery
Tel: +44 (0) 1622 823 922
Email: editor@in-confectionery.com