International Confectionery sits down with Ellie Osman, Chair of The Nut Association (TNA) to discuss the developments in the nut industry and how it impacts the production of confectionery and snacking products.
What kind of developments are you seeing in the nut industry at present?
There has been a big movement towards nut milk. Predominantly for the fact it has a long shelf life, it takes up less fridge space during lockdown and there are various health aspects to nut milks over dairy that are being noticed more and more by consumers. There has also been a continued growth in demand throughout the world with continued positive press about the health aspects of nuts in general. Prices have come down across most nut categories in the last year and as a result we are directly seeing increased consumption.
How has the association benefited its members – what have they said helps them about being involved with the association?
Our mission is to support the nut industry operating in and with the UK, as well as abroad.  We offer a forum for discussion and a unified voice for everyone working with tree nuts and peanuts. Whether you grow, ship, store, buy, sell or manufacture food or feed with nuts, we're here to support you and help grow your business. TNA has a UK/EU Transition Working Group who have continued to participate in Department of Environment and Rural Affairs (Defra) meetings and to provide updates to members via regular mailings and website updates. TNA sits on Defra's Food and Drink panel as a stakeholder enabling direct discussion with government to communicate industry views. Since the AGM in 2019, discussions have continued regarding the proposed merger of TNA and National Dried Fruits Trade Association (NDFTA).  Members from TNA and NDFTA sit on the merger sub-committee and have met a number of times over the course of the past 18 months to progress towards a merger. Full information was sent out to members of both organisations in August 2020 inviting feedback during the consultation period which ended in mid-September. Following the consultation, both associations will be recommending to their members that the two organisations merge into one as from November 1, 2020.  The proposed name of the merged organisation is the Nut and Dried Fruit Trade Association (NDFTA).
What trials and tribulations have you come across since the beginning of COVID? And how have you overcome them?
The main issues were in the food service sector where customers had demand completely stop overnight. This meant a delay in orders and for some a real cash flow issue. Cross border trade also had to stop and, in some countries, where nuts are presented directly bulk to consumers in markets, they had absolutely no chance of moving product. Customers could no longer trust forecasts and took their buying patterns hand to mouth and price in almost all nut markets has come down which with decreasing demand from their customers increased chances of defaults and attempted re-negotiations.
What do you see for the future of confectionery and bakery products using nuts in their ingredients list? Is it helping the functional foods trend? 
Most likely will continue to grow especially with the downwards trend on pricing and the increased publication of the health benefits of nuts. I do believe we will continue to see a push on nut butters and milk and customers were reporting huge increases in processed material demand (baking items) during lockdown as customers increased demand to bake from home.
How has joining the Food & Drink Association benefited you and your reach?
We will participate in two of their committees – the Residues and Contaminants Committee and the Customs Working Group.  We hope that membership of FDF will benefit our members by having greater representation when dealing with regulatory issues in the UK.
How does it feel winning the EveryWoman Award last year and how does this encourage you to continue your work with TNA?
I was honoured and very surprised to win the EveryWoman award last year given the immense achievements of many of the women involved. I am still in regular contact with those in my sector and very much hope that we will be able meet in person in the near future. I have also recently been invited to join the London Chapter of the Women Presidents' Organisation. Historically, the nut and dried fruit industry has been male dominated however the more women actively engage, the more women progress. I have been extremely fortunate that I have had some incredible support during my journey. The industry is all encompassing.
How important is sustainability in this area and what do you see for the future of how ingredients like nuts are sourced and produced to benefit the environment?
There has been a huge movement towards sustainability and traceability and supermarkets are being pressed by their consumers to ensure the ingredients they source are sustainable. As everyone becomes more environmentally focused the industry must adapt their practices to ensure that nuts continue to be viewed in a sustainable manner. TNA has a sustainability working group whose focus is to address issues and make recommendations to our members.  Traceability is also just as important with customers wanting to know where their products have come from and ensuring they come from an ethical source. More processors are moving to ensure they are closer to the end user and have practices in place like BRC and ethical practices to ensure customers can trust the products they receive.
If you could give any word of advice to those in the confectionery market – what would you say and why?
I would say, understand the products you buy and understand the people you are buying them from. Engage in as many aspects of the industry as possible and continue to learn every day.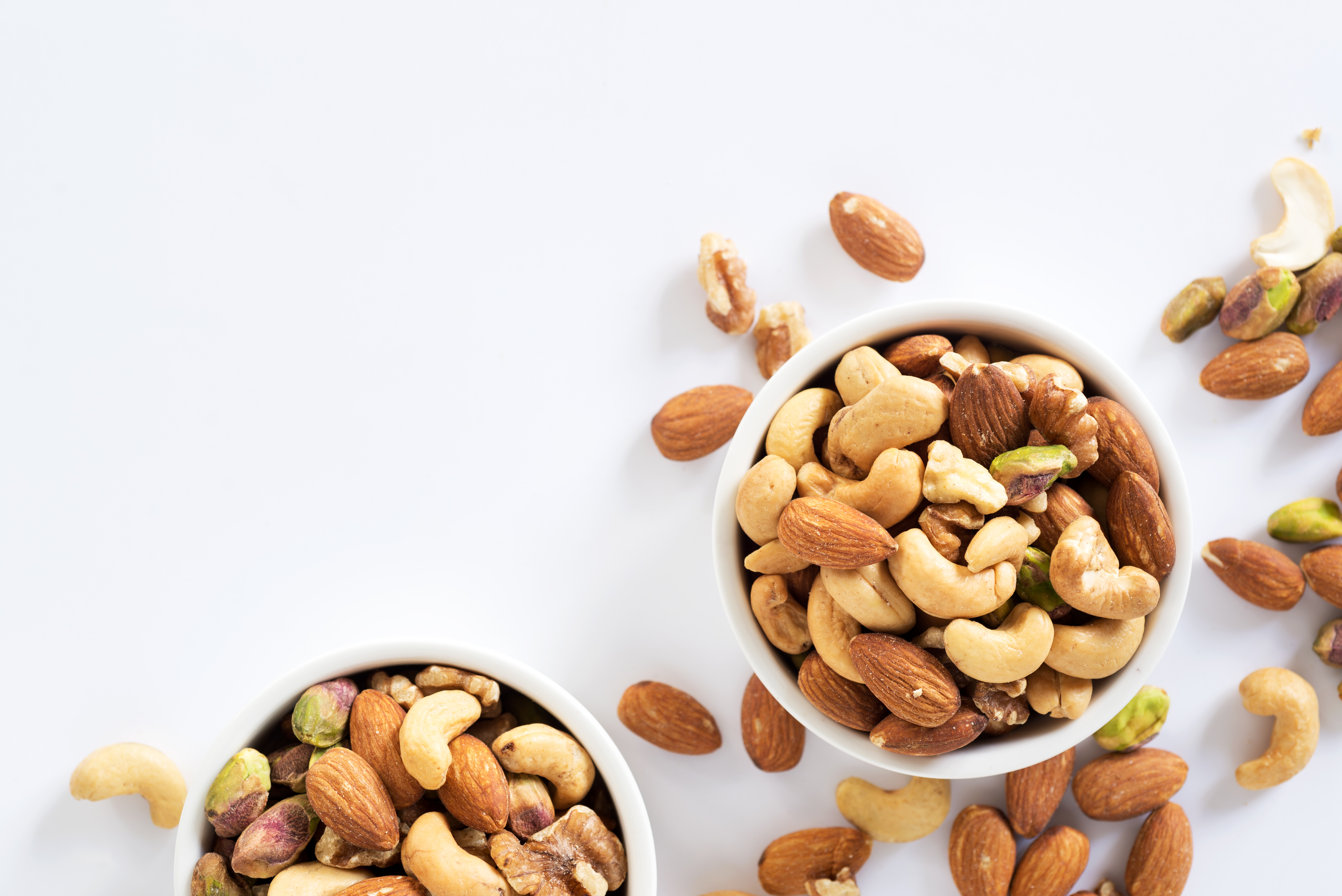 For more content from the October edition of International Confectionery magazine, subscribe here.