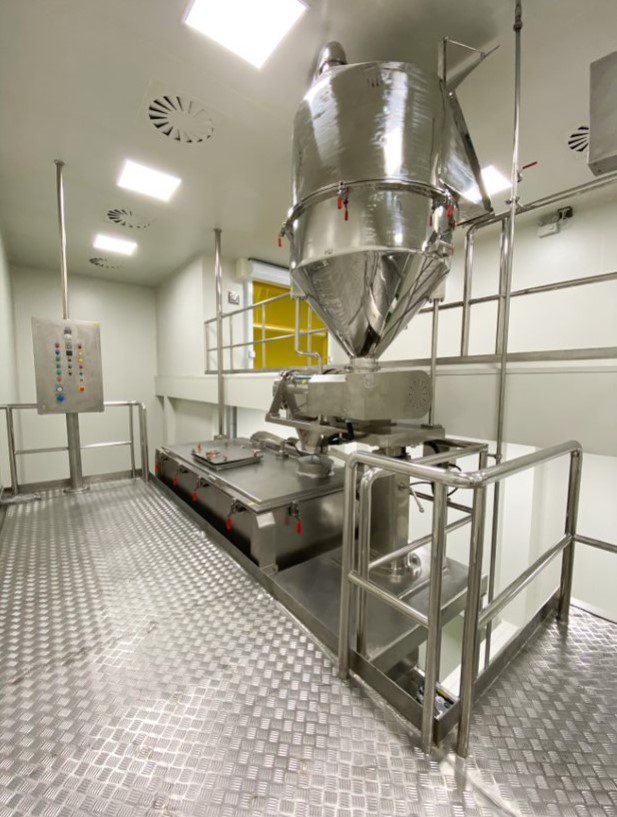 Synergy Flavours, a wholly owned subsidiary of Synergy Flavours Ltd, UK, announces the completion of a new high-care blending facility which has been added to its existing production site in Samut Prakarn, Thailand.
Equipped with a ribbon blender and an air shower, the new facility adds capacity allowing Synergy to produce powder blended flavours and mixes to address the growing demand in Asia for sports nutrition beverages, baby infant formula and sweet flavoured functional mix drinks.
The new high-care blending facility adds 2500m2 of additional space to the Thailand plant. The clean and low contamination environment is suitable for low microbial level products and sweet powder blended products. The facility will produce high quality flavours for sports nutrition beverages, sweet powders blended for beverage and bakery, dairy flavours: milk, cream, cheese, butter mouthfeel booster/replacer, instant beverage mixes and infant follow-on formula.
Synergy will also use the new blending facility to manufacture its Dairy by Nature range of flavours for the bakery, beverages, and cheese market segments. This new range combines Synergy's all-natural flavour creation expertise with the proprietary dairy technology of its parent company, Carbery, which has more than 50 years of Irish dairy heritage. The result is a range of authentic dairy and dairy-free flavours designed to enhance dairy indulgence and build back taste. Dairy by Nature optimises flavour in a variety of products and can be used as primary ingredients to replace or mimic dairy, or to enhance the flavour of existing dairy ingredients.
Geoff Allen, Managing Director SE Asia, Synergy Flavours (Thailand) Ltd., commented: "This is the latest in a series of investments in Asia as we continue to add capacity and expertise to our strategically important site near Bangkok. With the new high-care blending facility, we are perfectly placed to help our customers in the region to cater to emerging consumer trends, such as the interest in ambient or warm sports nutrition beverages and 'growing up milk' – for infants of 1-4 years old. Our global presence and combined technical and marketing expertise means we can help customers be quick to market with innovative, delicious products, that consumers will love."
See more news here.