Consumers are more health-conscious than ever, but studies show they are still purchasing biscuits to satiate their snacking craving, so biscuit manufacturers need to meet demand but improve efficiency
Consumers want to know the story behind the bakery products that they purchase and are being more attentive to how the products they purchase are formulated and distributed, in order to minimise risk from coronavirus. This is something that the bakery market needs to respond to in order to offer maximum reassurance over safety. Brands need to use story-based marketing to reassure consumers about localised production and hygiene practices throughout the supply chain. Moreover, brands need to promote the use of natural and real ingredients that offer a nutritional boost. Story-based marketing is a key way of helping achieve this.
The impact of COVID-19 is something that has been wide-ranging and will be long-lasting. For instance, FMCG Gurus notes that 58% of consumers across the globe say that they are conscious about a third wave of the virus, whilst 19% say they believe it will continue to impact on day-to-day lives for several years. This shows that despite the virus being in retreat in many countries, consciousness about the dangers of coronavirus remains high. This is resulting in consumers questioning aspects of their life that they previously took for granted, especially in western society, as they evaluate risk factors in order to reduce the chance of becoming ill. As a result of this, consumers are placing more emphasis than ever before on product safety, wanting maximum transparency over formulation and distribution.
Throughout the pandemic, bakery products have remained a popular product choice for consumers. For instance, a total of 36% of consumers said that they increased their intake of cakes and pastries in 2020, whilst 36% also said that they have purchased more biscuits over the period. In order to maintain the growing popularity of bakery products, brands need to offer maximum transparency over the story behind the brand.
Story-based marketing is a key way of promoting these attributes and transparency over formulation and distribution, and will appeal to consumers who want to know the story behind the products they purchase. Moreover, the bakery industry can use such strategies to create authenticity, brand identity, and show that maximum care has gone into the manufacturing of products.
Improve efficiency and reduce costs

Another key aspect of ensuring success with biscuit products is to eliminate waste and improve efficiency through its production line. Many companies may overcomplicate their production line and include too many machines which can increase cost in all areas, rather than opting for advanced machinery that can operate in a flexible way. For example, GEA says it has consulted with the global bakery industry to provide a range of cooling and freezing systems that will meet the production requirements of cookies, cakes, pies, breads and pastries. The TOR cooling tower is designed for cooling products on trays after baking. The vertical system of tiers for trays replaces traditional long horizontal cooling conveyors, and can also be used as a tray storage system, with automated loading and unloading.
The S-Tec and A-Tec spiral freezers and coolers ensure optimum product quality, and can be integrated seamlessly into a full processing line. Offered in a range of belt widths, the systems feature two-stage cooling and freezing, an innovative frost-management system and controlled air balance, temperature and moisture control. Cooling conveyors from GEA allow biscuits and other products to cool naturally to ambient temperatures before further processing or packaging and sets of conveyors can be designed to fit any building layout and footprint.
Handling systems

The handling of the products after cooling is a critical step in the production process as baked products need very gentle handling after cooling as they are transferred to the wrapping and packaging stations. Experience and know-how, coupled with proven conveyor design are fundamental to guarantee a high production efficiency for the whole line whilst preventing damage to the finished product.
Product stacking is a critical phase where expertise in fragile material handling is essential to achieve high efficiency in production. Depending on the type of products being manufactured, GEA has developed two stacking systems to handle biscuits or crackers after cooling prior to presentation to the packaging system.
The products may be either aligned and channeled and then gently separated to form single portions, or alternatively, they may be diverted into guides for automated product stacking prior to packaging. Strips of crackers, for example, are aligned and then passed through a set of top rollers, where they are gently separated into single portions.
Systems commonly used to stack the finished baked products: 
The penny stacker is more flexible and can handle a wider range of products. It comprises a set of conveyors that run at different speeds, causing the products to overlap as they pass from the faster conveyor to the slower one. 

The star wheel system uses a rotating, star-shaped shaft that takes the products and turns them on their edge and onto a separate conveyor.
The stacked products are then fed automatically to the wrapping machines via automated loaders. 
Sandwiching technology

Capptronic sandwiching line is a smart option for precision and versatility, says GEA. The Capptronic HS sandwiching technology can be configured to produce double or triple sandwich, filled or spot-deposited biscuits, directly in line with the oven, without the need for complex, expensive stacking systems.
The Capptronic HS comprises a conveyor that aligns biscuits coming out of the tunnel oven and cooling conveyors, from where they are transferred to a conveyor on which the processes of overturning, depositing and capping are carried out. Biscuit caps are gently positioned using Venturi effect suction cups, which minimises the risk of damage and product loss. 
Developed to offer high depositing accuracy, the Capptronic HS features a smart biscuit tilting system, coupled with a manifold design that maintains product weight, so you can expect reproducible, precisely formed products, whatever recipe, texture or form. 
All moving parts are driven by robust servo motors, which can be controlled automatically according to recipe, and fine tuned manually so you can maintain precise control of every parameter. The system also features a built-in function for bypassing unfilled products, which reduces waste and stoppage time. 
Constructed using food-grade stainless steel, Capptronic HS has been designed to aid fast and thorough washing, and to minimise the risk of water sitting and stagnating in any areas of the equipment after washing. All the conveyor components can be stripped down for easy cleaning, and the manifold and capping motion units are housed in secure stainless steel enclosure.  
Capptronic HS features and benefits, at-a-glance
Hygienic design – optimum product safety

Servo-motor driven moving parts – precise adjustments and reproducible processing 

Optional bypass system for unfilled products – less waste and stoppage time 

Fast, easy product change-over without tools – reduced bottlenecks and delays

Trolley-mounted manifolds for easy dismantling – fast, thorough washing reduces down time and resource use

Washing manifold for efficient drainage and pipe cleaning – helps to ensure emptying and thorough cleaning of difficult to reach parts 

Continuous belt washing – reduces stoppage time 

Large, user-friendly display –  easy adjustment of settings and fewer user errors

Versatile design and optional configurations – flexibility to process multiple product types, including double or triple sandwiches, and rectangular or square-shaped cookies. 
Every business will have different requirements, so the company offers optional features for the Capptronic  HS, including a quality control machine vision system that can detect and eject substandard single products that are broken, inadequately baked or the wrong size. An optional manifold with photo eye-controlled no product no deposit functionality can also be supplied.
In unprecedented times, where the food industry is striving to meet the needs of a changing society, biscuit production needs to be more efficient than ever to maintain its place of necessity when it comes to purchasing power, whilst doing all they can to reduce costs in the production process as many businesses are fighting to stay on their feet after the global pandemic.
Mike Hughes – Head of Research and Insight at FMCG Gurus says: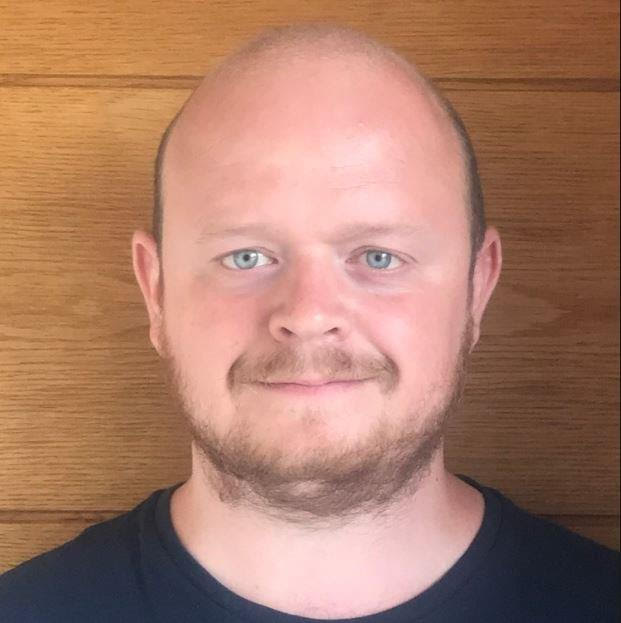 "Consumers are becoming more concerned about supply chains, wanting localised supply chains which they deem to be safer, healthier, and more ethical. For instance, 55% of consumers now say that they are now more conscious about the country of origin of products, whilst 58% are more attentive to locality claims and 43% say that they want reassurance around the safe handling of food and drink products along the supply chain. This is something that the bakery industry must comply with, communicating practices and policies around formulation and distribution to offer reassurance around shortened supply chains and hygiene standards throughout production and distribution. This is especially important given the levels of attention that have been given to stories around the virus being transported through food supply chains.
As well as reassurance over supply chains, consumers want assurance over how products have been formulated in a safe and healthy manner. For instance, 70% of consumers are now being more attentive to natural ingredient claims, while 56% say that they are looking out for high quality ingredients. These are traits that will be particularly important in the bakery industry because products are associated with freshness and offering taste and nutrition at the same time. This means that the industry needs to offer reassurance that ingredients used in products are real and authentic and offer nutritional value. They also need to reassure consumers that products are free-from ingredients that may be detrimental to them and the wider environment."
CASE STUDY
Hill Biscuits: Historic family business secures investment
Private equity partnership supports capital investment programmes and business improvements.

Hill Biscuits is one of the UK's leading biscuit manufacturers, producing more than 30 million biscuits each week for the retail and foodservice markets. Originally founded as a small shop in Dukinfield, Manchester by John and Sarah Hill in 1855, Hill Biscuits' key products include digestives, ginger nuts, custard creams, bourbons, malted milks and gingerbread men.
Multi-faceted strategy
The management team of Hill Biscuits turned to LDC for support to complete a management buyout of the firm from existing owners and push forward with its business improvement strategy.
With LDC as its investment partner, the 150-year-old business started a multi-million-pound capital investment programme to expand its production capacity and develop new products in order to take advantage of rising demand from current and new customers. Hill, which has annual sales of over £20m, planned to seek strategic acquisitions to build further scale and diversity, as well as implement a new international sales strategy to accelerate growth in overseas markets.
"Hill Biscuits worked closely with the LDC team to deliver substantial savings through updating our supplier model." says Brendon Banner, Finance Director of Hill Biscuits.
Creating value through collaboration
Part of the partnership with LDC involved the support of its Value Creation Partners team to support Hill Biscuits' improvement strategy.
Hill's management team found that it was spending over £500,000 each year on packaging as a result of having over 100 product lines and producing over 30 million biscuits a week for the retail and foodservice markets.
Through close collaboration with LDC, Hill reduced the number of product lines, reduced costs via value engineering and established a broader list of suppliers. As a result, LDC has helped the management team deliver nearly £100,000 savings on annual packaging spend, simplify its product packaging range and introduce a multi-supplier model to provide a more flexible and resilient network of sources.
To stay up to date on the latest, trends, innovations, people news and company updates within the global confectionery market please register to receive our newsletter here

Media contact
Kiran Grewal
Editor, International Confectionery
Tel: +44 (0) 1622 823 922
Email: editor@in-confectionery.com