GEA, ULMA Packaging and tna solutions speak to International Confectionery about the growing importance of flexibility and efficiency in food packaging today and how technology can help facilitate this.

Packaging is an extremely important topic at the moment, in particular how plastic can be reduced as a material for food packaging. Lee Driscoll, GEA UK Sales Manager of Vertical Packaging Equipment says that through listening to their customers and of course the consumer, GEA has been working closely with manufacturers of sustainable packaging materials such as SAPPI. In doing so their SmartPacker range of VFFS machines offer the flexibility to make a smooth transition to sustainable packaging: their latest Twin Tube 2 SmartPacker allows the customer to run standard laminate film on one side whilst running sustainable paper-based material on the other side, simultaneously.
Food packaging hasn't changed per se due to the effects of Covid-19; however manufacturers are evaluating their processes and how the product is handled through manufacturing. Where possible GEA is assisting with the implementation of automated turn-key solutions with a view to reducing physical contact with products.
Sustainable packaging alternatives are incredibly important to GEA customers and the end customer alike. GEA has been working proactively with manufacturers of sustainable packaging such as SAPPI who produce a fully recyclable paper-based material to ensure their SmartPacker VFFS machines achieve the best performance possible whilst producing a fully recyclable end product. The SmartPacker TwinTube produces 360 paper bags with labels per minute and is therefore just as fast as when using an OPP film.
Customers are constantly looking for innovation and the release of their new Twin Tube 2 SmartPacker ticks this box, it's completely modular in its design, offering a future proof packaging solution for the confectionery industry. It gives complete flexibility to meet the ever-changing needs and requirements of customers, allowing the customer to add, say, a printer or a metal detector without the need for major engineering or software modifications, plus the inclusion of automated film tracking ensures a perfectly aligned presented product is produced every time without the need for manual adjustment and possibility of packs being rejected.
Horizontal flow wrappers
For confectionary, horizontal flow wrappers have proven time and again to be the ideal solution for manufacturers looking to diversify and expand their product ranges through automation, while improving speed and efficiency. For example, ULMA Packaging UK has worked with businesses to introduce helpful automated processes that can save time and labour costs by reducing the need for manual handling. By using an automated system, the product moves along the production line and passes through various stages of packaging – first primary and then secondary in some cases. 
ULMA's flagship solution for confectionery applications, the FR 500, has been specially designed to support these demands and be integrated into packaging systems with medium to high-speed production processes. The FR 500 can reach over 1,000 packs per minute and features feeders and autoloaders that make it ideal for bakery and chocolate products.
Dave Berriman, Technical Sales Support Manager at ULMA Packaging UK, answers: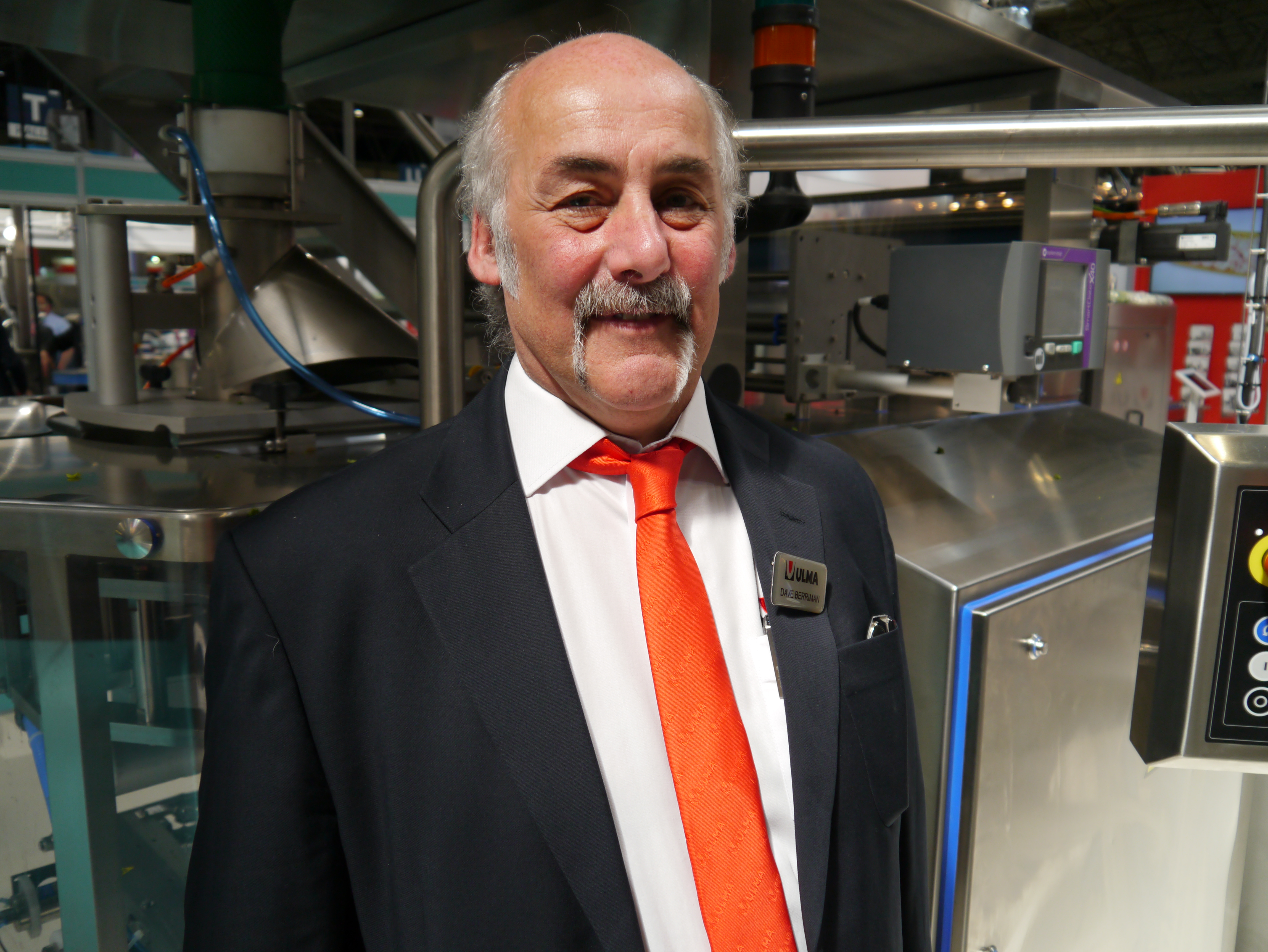 "The COVID-19 pandemic has impacted the servicing and maintenance schedules of packaging equipment on the factory floor. This is why we offer customers 'ULMA Remote Services'. This suite of tools is designed to offer flexible packaging machinery servicing support and maintenance, even when on-site visits are not permitted – in the case of local lockdowns, for example.
To help ensure remote servicing can be offered, cameras can be placed to allow for live video streaming of packaging operations at different points throughout the production line. This same video link can be streamed to remote service teams, with ULMA technicians able to give visual and spoken instructions on the remedial actions required.
Additionally, most of our packaging machinery also has in-built UPC control. This system allows our technical experts to provide support securely and remotely, with online analysis and diagnostics of the situation and, if necessary, resolving any problems or installing updates to optimise the equipment.
Through our #ULMAweCare project, we are looking to reduce plastic materials used in packaging, and promote the inclusion of recyclable and compostable solutions. In fact, plastic film reducing solutions have already been developed to deliver on sustainability goals. For instance, LeafSkinTM is one of our packaging solutions that reduces plastics usage by up to 80% and is based on a 100% recyclable flat cardboard tray. Additionally, all of the materials are fully separable for ease of recycling. 
Our TFS 200 MSV, which is compatible with MAP, skin and vacuum processes, has been optimised for multiple applications with flexible and rigid plastic materials and some combinations of cardboard. 
Packaging machinery with 'no product-no bag' and misplaced product detection systems can also reduce plastic waste, as different shaped products can be wrapped to scale, rather than a one size fits all approach, thanks to the detection settings. 
As high consumer demand for healthier snacks and confectionery continues, more dried fruits, nuts and other wholefood ingredients are being introduced to things like chocolate bars and flapjacks. It is important that careful product handling and packaging takes place to keep products like this intact, as there is more risk of dislodging smaller ingredients like seeds. 
ULMA Packaging UK can offer packaging machinery trials to ensure that we offer the best packaging solution. This is especially useful for more fragile products where we need to investigate the best packaging method for a particular product."
In the sugar confectionery industry, every fraction of a penny matters. That's why manufacturers continually look to improve efficiencies, increase reliability and seek out energy savings – to ensure the highest ROI and profitability possible. 
At one time, innovation in packaging was all about speed and achieving the highest throughput speeds possible. And while that need for high performance solutions hasn't gone away, there has been a marked shift in focus when it comes to innovation from the point of view of increasing efficiencies. Whether that's flexibility to accommodate different pack sizes, enhancing the cleanability of equipment to ensure minimum production downtime, optimising product transfer or implementing a more automated approach, small, incremental improvements can have a big impact on a brand's bottom line. This is undoubtedly where we're seeing a significant amount of innovation taking place.
tna says it understands confectionery packaging challenges closely, not only because the tna robag is very popular among the confectionery manufacturers but also because of their expertise in confectionery processing which allow their unique insights to provide solutions to their customers. 
Anurag Mitra, Product Marketing Manager – Packaging, tna solutions pty. ltd. says: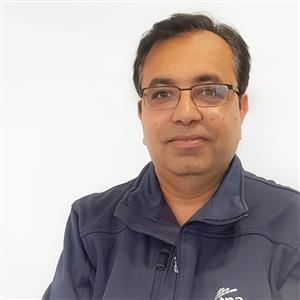 "Consumer eating habits have fluctuated greatly over the course of the pandemic. In particular, there was a marked surge in demand for eat-at-home products with a long shelf life, such as confectionery, potato chips and cereals. And to add to that, shoppers are looking for the biggest packs possible to stockpile. This has inevitably impacted packaging lines, with growing pressure on manufacturers to optimise resources, expand production and enable a greater level of flexibility for switching between pack sizes. 
The need for flexible packaging solutions has never been greater. Since it remains unknown if and when demand will return to pre-COVID19 'normal' levels, the implementation of packaging technology that offers confectioners the ability to quickly scale-up or -down production to meet sudden fluctuations is key. 
During these times, confectionery manufacturers are looking for greater flexibility and efficiency from packaging lines as the diversity of the product and pack range has multiplied, many different pack sizes are run on a single line. Throughput and efficiency are even more sought after, as there is a limitation on how much you can expand or add new lines, instead upgrading an existing line to generate more output is more profitable and sustainable.  tna robag solutions supports a wider range of confectionery packaging options at higher speeds than before, while facilitating complete flexibility of quick product and size changeovers. Components like formers and jaws are required to be changed in a system for running a different pack size on the same line. In which case, patented tna innovations like 'unload assist' and 'auto connect' make the change over processes quicker and easier hence boosting the overall efficiency of the packaging line. At the same time our aftermarket and support team is leveraging technology to enable our customers to run their facilities efficiently by providing virtual and online support, globally. 
Sustainability continues to be a high priority across the wider food industry, with sustainable food production, including packaging, firmly at the top agenda. To meet growing demand for "greener" products, we're seeing more and more confectionery brands exploring different packaging substrates and films, with several pilot projects taking place across the world.
Aside from packaging material, confectionery manufacturers are also re-evaluating their packaging lines to find opportunities to maximise efficiencies, minimise waste and ensure a smaller machine footprint. This is where vertical form fill and seal (VFFS) technology can offer significant advantages, since it has been designed to increase productivity without investing more resources, such as time, energy and manpower – or introducing additional equipment. Its vertical configuration enables a smaller footprint – freeing up space to incorporate multiple packaging lines in a limited space. Plus, the technology supports manufacturers in reducing product waste to levels as low as 0.5%." 
Packaging comprising a successful seal has become increasingly integral to ensure product freshness and help maintain its integrity – particularly as food safety has become a growing concern during the pandemic. Ensuring food is hygienically produced and packaged correctly to avoid product deterioration or harm to the consumer has always been a vital consideration, but with fears surrounding the ingress of foreign contaminants at an all-time high, special attention must be paid to effective pack sealing. 
The incorporation of innovative features such as vacuum sealing solutions, dust and sugar extraction units and stripper tube closures into the former on packaging systems can go a long way to ensure seal integrity and food safety. 
Theegarten-Pactec makes packaging even more flexible
In addition to ground-breaking innovations in primary and secondary packaging machines, Theegarten-Pactec presents a special highlight this year: the "Vision Picker". In so doing, the Dresden-based company is demonstrating its unique innovative strength. The newly developed robot feeding system with camera recognition ensures an even more flexible, streamlined and thus more cost-effective packaging process.
With its new development, Theegarten-Pactec proves once again that customers can rely 100% on the company's long standing experience and expertise in intelligent packaging machines. In particular when packaging delicate chocolate figures, many years of know-how are required to pack the product safely, reliably and effectively.
With the "Vision Picker", the company clearly demonstrates how even highly sensitive products can be packaged flexibly in Bunch packaging style by means of a lean process using. This is where the CWM2 comes in – a well-established packaging machine by Theegarten-Pactec. The Dresden innovation drivers have put the previous process at CWM2 to the test and optimised it. The aim here was specifically to feed the products from the subordinate product stream to the robot. Previously, Theegarten-Pactec machines had to work with counter-moulds during robot feeding: due to the manufacturing process, a fixed number of products are produced in the counter-moulds which were placed by a robot in the feed chain of the packaging machine by means of a multiple tool.
Thanks to the new "Vision Picker", there is no need for elaborate counter-form handling during the packaging process. Using an integrated image processing system, individual products are now detected within the disordered product flow. Each product is individually sucked in by the robot and placed in the correct position in the infeed chain of the packaging machine to ensure secure and reliable packaging as usual. The advantages of the new development are obvious: thanks to the "Vision Picker", different product formats can be packed even more flexibly and therefore more quickly and cost-effectively.
The new development is clearly demonstrated in the packaging process of small, cast chocolate teddies, for example. At a speed of 600 products per minute, the CWM2 gently wraps the delicate chocolate figures in bunch wrap.
In a modified configuration, the robot feed can also be combined with high-performance machines by Theegarten-Pactec. This also makes it possible to feed the products to the packaging machines at a rate of more than 1,000 per minute.
However, the well-established packaging machine with a capacity of up to 600 products per minute is far from being simply a sidekick to the new "Vision Picker". In fact, the CWM2 boasts numerous features: its modular design enables reliable processing of varying products. Different product formats and folding types are also possible without any problem. It is possible to switch quickly and easily between double twist wrap, side twist, top twist, bunch wrap, letter fold and protected twist. In fact, the CWM2 is particularly adaptable when it comes to the combination of different impact types. Aggregates that are not required can remain on the machine for the most part. This enables Theegarten-Pactec's customers to avoid unnecessary retooling and downtimes, so there is a cost-saving effect as well.
To stay up to date on the latest, trends, innovations, people news and company updates within the global confectionery market please register to receive our newsletter here  

Media contact
Kiran Grewal
Editor, International Confectionery
Tel: +44 (0) 1622 823 922
Email: editor@in-confectionery.com