Syntegon and Lareka about the developing trends in confectionery and chocolate and how packaging automation and machinery can develop to encourage this growth.
In addition to sustainability in packaging and digitalisation in many processes, consumers are also calling for healthier, more natural ingredients. This in turn affects processing technology: Reducing sugar content calls for recipe changes in order to offer consumers the same taste and texture. What is more, health bars made of natural ingredients, such as honey, nuts or dried fruit, are often sticky and fragile. When forming and packaging bars, the increased stickiness must be taken into account – the production and packaging line must therefore offer easy cleanability and comply with strict hygiene standards.
When taking into account new trends in the confectionery market, we must also acknowledge how this will impact the packaging industry, and how automation and machinery must also develop so manufacturers can keep up with the demand and offer more of what consumers want to see. For instance, changes in recipe formulation to meet new dietary developments such as less sugar, vegan, and fortified with vitamins and minerals, can change the structure of a product completely, ultimately meaning that a change in packaging is required.

New changes in lifestyle also means customers and consumers are increasingly more aware of sustainability and eco-friendly alternatives, giving packaging companies the opportunity to explore different avenues when it comes to confectionery and chocolate wrapping techniques.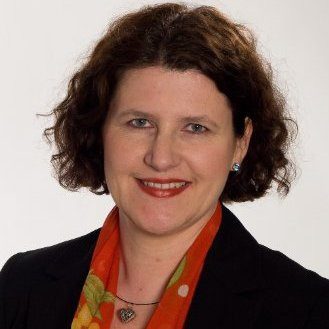 Cornelia Harodt, Marketing & Communications at Syntegon Packaging Systems AG says:
"Manufacturers are increasing their levels of automation. Whether it is robotics to reduce the contact between operator and products for hygienic reasons or gentle handling for sensitive products. For example, Syntegon customers benefit from linear motor technology (FIT and PFI), which transports cookies and crackers particularly gently – even at maximum speed. Changeover, adjustment and cleaning times are short to maximise the flexibility and efficiency of the entire system.
Besides the trend towards increased automation, also renewable raw materials drive technological innovation. Paper packaging is very popular with brand owners and consumers, but at the same time poses challenges to confectionery manufacturers in terms of product safety. Syntegon's new "paper-ON-form" upgrade kit for horizontal flow wrapping machines consists of a flow-wrap forming unit and sealing jaws for paper cold-sealing applications. Therefore, it is used to wrap products that are sensitive to heat, like chocolate bars, in paper.
Also, new innovative packaging solutions are starting to emerge. Syntegon's TPU paper form, fill and seal machine uses 3D formable FibreForm paper by BillerudKorsnäs to form environmentally friendly shaped paper pods for individual portion packs. The paper forming machine offers manufacturers attractive, fully recyclable options for point-of-sale presentation.
The ongoing pandemic increased the level of digitalisation: For example, Syntegon now performs digital FATs and offers remote services for customers. Besides that, it forced companies to increase hygiene standards. Manual processes have become a massive hygiene issue. Confectionery manufacturers are automating their cleaning and sanitising processes in order to protect consumers and guarantee product safety. 
What is more, the pandemic has urged manufacturers to keep operator and product contact to a strict minimum. As an alternative to human operators, entry-level robots for feeding and loading, as well as cobots (collaborative robots) for palletising present an innovative operational method to avoid contact between employees and products. Other than enhancing hygiene standards, robotic technology caters to the industry's need for increased flexibility, since it can be used for a wide range of products and tasks.
At the same time, the demand for pre-packaged, single-serve products has increased. Even small producers have shifted from bulk-supply to single-serve packaging, requiring higher levels of automation. As a result, manufacturers place higher demands on flexible, easy-to-clean equipment. Hygienic design is key, allowing for more efficient cleaning methods and fewer contact surfaces."
Confectionery manufacturers are increasingly concerned with packaging waste and therefore looking for solutions, such as more sustainable, recyclable or biodegradable packaging materials. One step towards this goal is the use of thinner films and less plastic for confectionery products. In order to process alternative materials at constant speeds, packaging machines have to be adjusted to the properties of the thinner film. A further reduction in material use can be achieved by creating narrower seams.  
A second approach is to enhance the recyclability of packaging. To achieve this, Syntegon has identified two options for further development of environmentally friendlier materials: Firstly, this can be achieved by using monomaterials, like polypropylene (PP). It offers the same product protection as conventional plastic but can be fully recycled. Secondly, paper is very popular with consumers and brand owners: Made from renewable raw materials, it is recyclable and biodegradable. Syntegon's paper-ON-form upgrade kit for horizontal flow wrappers enables manufacturers to pack bars and chocolate tablets in paper without compromising on output rates and secure barrier properties.
Also, secondary packaging plays an increasingly important role for the environmental footprint of manufacturers. Cardboard packaging already scores by using renewable raw materials. The Kliklok ACE carton former can form lock style trays and cartons, which are glue free – a real sustainable option. During all secondary packaging processes, product handling is particularly gentle in order to protect the products. This is especially important when using paper in primary packaging, because the barrier layer of paper is very sensitive.
In addition, Syntegon cartoning and case packing machines can process recycled cardboard material. For example, the Sigpack TTM topload cartoner and the Elematic case packer process blanks that are made of 100% recycled fibers or renewable raw materials, such as grass fiber. Controlled carton forming and optimum carton control ensure high process reliability – even with curved blanks and sensitive materials.
Optimise your packaging – meeting every need

Lareka Confectionery Equipment, is a global leading supplier of packaging solutions for premium chocolate. For over 40 years, Lareka has been representing smart packaging with care. The expertise and international experience the team has gained, make Lareka able to do it all: develop, manufacture and overhaul packaging machines according to European standards. Whether you are producing bean to bar chocolate in small batches or napolitains in huge numbers, Lareka says they can 'optimise your packaging'.
Wrapping chocolate by hand is a time consuming and labour-intensive task, while second-hand industrial wrapping machines are made for high volume, consistent chocolate production. What artisanal and bean to bar chocolate makers need is a packaging solution based on artisanal production – a versatile, low speed machine which is easy to operate and convert from size. Wrapping machines for crafted bars, tablets and napolitains that meet the packaging requirements for artisanal chocolate production:
​
Low volume               

Big size range                                              

Fast size conversion            

Easy to use

Premium packaging style(s)

Compact design
The Lareka BTB25 is a low speed wrapping machine for artisanal chocolate production (up to 150.000 bars/month). This flexible machine wraps a wide range of bars and tablets in premium packaging styles. The machine wraps two layers of packaging material simultaneously around the bar or tablet. For the inner layer, any material with high-barrier- and folding capabilities can be used. The outer layer is wrapped in (crafted) paper or cardboard.
The Lareka NP60 is a low speed wrapping machine for napolitains and small tablets (up to 350.000 bars/month). This versatile machine wraps different sizes of artisanal small chocolates in traditional wrapping styles. Two layers of packaging material are wrapped simultaneously around the chocolate. For the inner layer, any material with high-barrier and folding capabilities can be used. The outer layer is wrapped in paper. The machine is perfectly fit for custom packaging and the promotional use of small tablets as it runs with pre-cut stacked labels. This makes it perfect for (personalised) napolitains, the speed could be increased to 60 tablets/min. because of the smaller size range compared to BTB25, and it is versatile, easy and a fast size conversion.
Customisation and personalisation 
Customisation and personalisation is a popular and profitable trend in chocolate right now as it is the perfect gift for anyone and any occasion. The combination of a unique end-product and positive customer experience makes consumers willing to pay a much higher price for 'the same product'.
Custom chocolate packaging creates endless marketing opportunities as it turns a regular chocolate tablet into an exclusive treat, personal/corporate gift or memorable souvenir. Lareka's PCC offers the complete package, from software to wrapped tablet, to take advantage of personalised packaging and the opportunities it offers. This means custom packaging in small batches, endless marketing opportunities and an end-to-end solution.
"With our concept, you can easily create unique, personalised chocolate tablets in a batch of six. The design can be printed on the six tablets individually, or as a six tablet puzzle. Personalised packaging in such small batches opens doors for many business opportunities as personalised chocolate can be used to celebrate a birthday or graduation, share love and appreciation, promote a business, or just to treat yourself," says the company.
A consumer visits the website (by scanning a QR code) and uploads a design of choice. Then, the software translates the design into six labels fit for chocolate packaging. After the labels are printed, they are cut into six banderole labels ready to be wrapped around the chocolate tablets by the BTB25. The entire process, from upload to wrapped chocolate, is completed within just three minutes.
PCC covers all that is needed to take advantage of the added-value of customisable packaging: a web-based application, high-quality industrial printer, precision cutter and BTB25 wrapping machine. The software that comes with their end-to-end solution is used on an annual license basis. Lareka's personalised packaging concept is interesting for a variety of businesses; chocolate museums, experience centres and brand stores, theme parks, producers of personalised chocolate wanting to reduce their minimum batch size, (online) gift shops and more.
Refurbished machinery
New, refurbished, or modified to specific packaging requirements: Lareka has a variety of high speed packaging solutions available. With over 40 years of experience in the manufacturing and overhaul of industrial packaging machinery, they say they have the expertise to streamline any high volume chocolate packaging process.
Lareka overhaul machines according to specific packaging requirements. Whether the customer wants them to increase the speed of a machine, adjust it to their product dimensions, make it conform with hygiene and safety regulations or shorten changeover times – Lareka can 'optimise your packaging'.
The NP350 is just one of many high speed wrapping machines for napolitains and small tablets that Lareka offer. The machine can run with stacked labels in small and big quantities and with labels from a bobbin. This tablet wrapper easily wraps >500.000 products per shift per week. This wrapping machine wraps two layers of packaging material simultaneously around the small chocolate. The NP350 is a packaging solution for small and big orders, custom and promotional packaging and any other small chocolate packaging challenge. This means no more chocolates dropping out of the label, it can run labels from stack as well as from reel and has the packaging speed of 350 tablets/min. 

ChocXO and Great Little Box Company Case Study: Happy-making chocolate, packaged quickly and ethically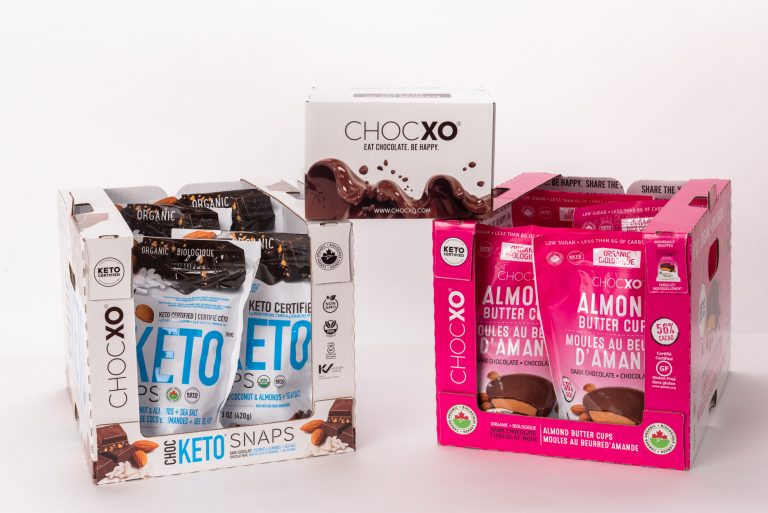 As a general rule, chocolate makes us feel good. But what if there was chocolate that made everybody who had anything to do with it—from cacao farmers to consumers—truly happy?
That's the idea behind ChocXO (pronounced Choc-SOO), a company that we've partnered with since their founding in 2015. From day one, their delectable treats have been Organic, Non-GMO, Kosher, Gluten-Free, Keto certified and SQF Level 3 Certified. But pretty soon, the company started thinking bigger. What about ethically sourced cacao? What about thoroughly eco-friendly manufacturing practices?
Taking control of every aspect of a product to ensure not only its quality but its ethical soundness, involves big challenges. As we've worked with ChocXO, we've helped them navigate the ones specific to packaging. And we're all proud of the solutions we've come up with.
The situation
When you're making chocolate as desirable as ChocXO's (85% Cacao ChocKETO Snaps, anybody?), demand is bound to be high. And that's the situation ChocXO has found itself in. So, how do you meet demand while maintaining rigorously ethical and eco-friendly standards?
One piece of the puzzle was fully automating their chocolate production and packaging. By taking full control over that stage, the company could ensure alignment with its values. This was a project we were happy to help with; we love solving problems, especially when they result in more ethical and eco-friendly solutions!
The solution
ChocXO sourced the right type of automatic machinery in Germany last year. This capital investment would allow them to produce chocolate faster. It would also package the products, box them, and palletize them for shipping across North America.
Before purchasing the machinery, it was necessary to test it. GLBC provided a case forming box to try out. We shipped a small run of samples to Germany. When everybody was satisfied with the results, ChocXO purchased the equipment.
When the machinery arrived, GLBC and ChocXO started another round of experimentation. The idea was to push the new asset further and manufacture litho laminated instead of flexo-printed boxes. This would allow for more sophisticated custom printing.
After a few research and development iterations, GLBC created litho laminated case-forming packaging that the fully automated packaging line could produce. The new packaging solution has been in full swing for well over a year now.
The result 
Their automated production and packaging process allowed ChocXO to take control of the essential aspects of their company. GLBC's support of this process has helped the company to:
Increase efficiency:

  automation reduces waste

Meet demand:

  the machinery allows for a higher level of production, allowing ChocXO to satisfy its growing number of fans

Protect their brand values:

  total control over production and packaging allows the company to ensure that these processes are maximally eco-friendly

Lower costs:

  practicing ethical sourcing and choosing eco-friendly solutions is an investment; automation helps reduce costs so the company can better make this investment
We love partnering with companies that have big hearts and huge visions for doing business better. ChocXO is a prime example of this type of partner. We fully support their quest to make more ethical sourcing decisions and practice eco-friendly manufacturing and packaging.
We also love it when a partner presents us with a technical challenge, a fun problem to solve. And the process of moving ChocXO to fully automated production and packaging has certainly engaged our passionate team of problem-solvers to the fullest. We're really proud of the results. Ethical chocolate lovers are happy, cacao farmers are happy, ChocXO is happy…and we're honoured to be part of all of that happiness.
To stay up to date on the latest, trends, innovations, people news and company updates within the global confectionery market please register to receive our newsletter here

Media contact
Kiran Grewal
Editor, International Confectionery
Tel: +44 (0) 1622 823 922
Email: editor@in-confectionery.com