Lubrizol Life Science Health unveils a new, consumer-led approach for its added-value nutraceuticals at Vitafoods Europe, May 9-11, 2023 in Geneva. The new mission, "Connecting the dots: synchronizing supplement makers with their customers' behaviours," reflects Lubrizol's increased consumer focus, highlighting the strengths of its current portfolio of insight-based solutions built to deliver strong, market-driven product benefits for its customers.
LLS Health has partnered with 113 industries, an AI-driven research company that specializes in developing consumer behaviour models using machine learning, and AI to gather and analyse vast relevant consumer-generated content. The objective was to gain deeper insights into the purchasing behaviour of dietary supplements based on conversations and activities on social media platforms. It helped specify unmet needs and evolving preferences, as well as perceptions and concerns regarding ingredients and nutraceuticals.
"LLS Health has invested heavily in research to help its customers stay aligned with consumer demands and differentiate their products in a crowded marketplace," asserts Isabel Gómez, Global Marketing Manager for LLS Health's nutraceutical business. "The findings show that, in order to appeal to consumers, manufacturers need to satisfy both the logical and the emotional sides of consumer consciousness."
The research characterized several types of supplement consumers, the most prevalent being the health-hooked consumer eager to explore new products to maintain overall well-being. This was followed by the informed seeker of solutions to personal problems, specifically sleep, mental health, skincare, and gut health. Other types included irregular users, mechanical users; sceptics who believe in "food first and supplements only when necessary"; and the fertility/pregnancy-minded consumer.
When seeking health products, today's consumers not only demand science-backed, clinically substantiated ingredients with proven benefits, but also those that offer sensory appeal to satisfy their intangible, emotional needs. This research is reflected in the nutraceutical portfolio of LLS Health, which offers proven solutions designed for a range of products such as syrups, gummies, and powder sticks, providing key sensory benefits such as taste, mouthfeel, and visual appeal.
Lubrizol's goal is to satisfy both the logical, fact-driven, and the emotional, sensory-driven sides of the consumer mind. By investing in new market research and focusing on trending health benefit platforms, Lubrizol brings its customers actionable insights coupled with unique, science-backed branded ingredients, while collaborating on supplement innovation.
"When focused on understanding what the consumers really want—what clicks with them," adds Gómez. "Consumers want to feel connected and involved in their own well-being; this became especially critical during the recent pandemic, when the full mindful approach took hold and continues today."
Consumer feelings are hard to quantify. For example, when choosing functional gummies, they make a multilayered assessment that includes a belief they will improve their well-being, are being proactive and managing an active lifestyle, and are working to improve both body and mind. All these impulses are housed in an overall "good feeling."
Gómez points out that consumers no longer exclusively seek specific ingredients as much as they are looking for solutions to unique problems they are facing. They also place more emphasis on the beneficial ingredients of supplements and less on the brand or retailer. The new Lubrizol paradigm delves into how consumers approach today's complex nutritional challenges. "The left side of the brain focuses on science and clinical evidence, while the right side focuses on sensory experience," explains Gómez. "By gaining a deeper insight into these mechanisms, Lubrizol addresses product solutions that provide a stronger value proposition, such as with science-backed, microencapsulated ingredients that tackle different categories of well-being as well as around-the-clock needs."
Lubrizol accelerates innovative holistic solutions that address the spectrum of consumer needs. "Lubrizol's approach is paired with an extensive product line that puts consumer needs first, helping manufacturers align with consumer insights and goals," states David Padró, Business Manager of LLS Health's Nutraceutical Business. "We collaborate with well-known brands and companies seeking suppliers with a consumer-centric approach, and that employ a science- and consumer-based strategy. With our insights-driven 2.0 approach, we can tailor our portfolio to meet the demands of today's consumers."
Stay up-to-date on the latest industry news and exclusives in our magazine.
Never miss a story… Follow us on: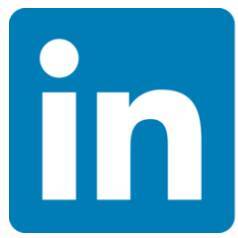 International Confectionery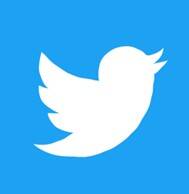 @InConfectionery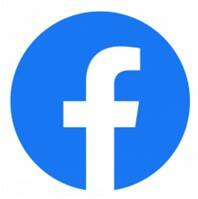 @InConfectionery
Media contact
Caitlin Gittins
Editor, International Confectionery
Tel: +44 (0) 1622 823 920
Email: editor@in-confectionery.com